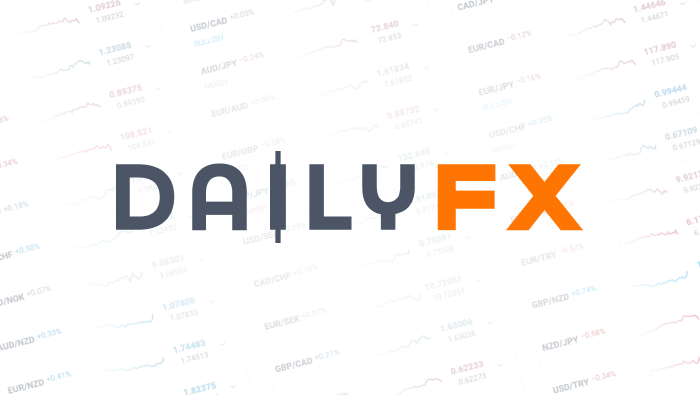 China's Market News: President Xi Addresses Globalization, Yuan in Davos
This daily digest focuses on Yuan rates, major Chinese economic data, market sentiment, new developments in China's foreign exchange policies, changes in financial market regulations, as well as market news typically available only in Chinese-language sources.
- Chinese President Xi said China will not devalue the Yuan for trade nor start a currency war.
- The onshore Yuan liquidity will likely continue to tighten amid drops in funds outstanding of foreign exchanges.
- Check out DailyFX analysts' top trading ideas for 2017
To receive reports from this analyst, sign up for Renee Mu' distribution list.
Yuan Rates
-The offshore Yuan (CNH) has gained against the U.S. Dollar by +0.85% to 6.8013 as of 10:40am EST on Tuesday, despite that the PBOC weakened the Yuan by -0.17% to 6.8992 in the early portion of the Asian session. Over the same span of time, the onshore Yuan (CNY) advanced by +0.81% against the Dollar to 6.8450. U.S. President-elect Donald Trump's hit on the "strong Dollar" as well as Chinese President Xi Jinping's talk in Davos have contributed to Dollar/Yuan moves.
USD/CNH 5-Mins
Prepared by Renee Mu.
In terms of the Yuan, President Xi said at the World Economic Forum that China will not devalue its currency in the effort to promote trade, or start a currency war. In his first-ever speech in Davos meeting, Xi also spent a lot of time defending economic globalization. He said many chaos seen around the world such as refugee crisis and financial crisis were not the product of globalization; simply blaming globalization will not help to solve these issues and no one will emerge as a winner in a trade war.
Amid rising uncertainty from Trump's victory in the U.S. election and U.K's decision to leave EU, remarks from Xi shows the attitude of world's second-largest economy towards international trade and investment.
- Currently, the offshore Yuan remains stronger than the onshore Yuan, though this may not last forever as the onshore liquidity began to tighten again as it approaches to the Chinese New Year (January 28th). On Tuesday, Yuan's borrowing costs in Shanghai interbank market all picked up: SHIBOR O/N jumped +11.43 bps to 2.2563%, the highest level in three weeks; the 1-week, 1-month and 1-year funding costs rose by +4.27 bps, +2.64 bps and +2.19 bps respectively to 2.4666%, 3.7116% and 3.6321%.
On the other hand, the offshore Yuan's borrowing costs have dropped to a normal range since January 16th. The HIBOR O/N fell to 2.8630% on Monday from 7.5667% last Friday and continued to decline to 2.1597% on Tuesday.
Key Yuan Indicators
- The PBOC's Funds Outstanding for Foreign Exchange fell -317.8 billion Yuan to 21.94 trillion Yuan, marking it the fourteenth decline in a row. This indicates that China still faces considerable pressure on capital outflows. The continued drop also worsens the onshore Yuan liquidity condition, as the Central Bank would pay less Yuan in exchange of foreign currencies. As a result, the funding costs of the onshore Yuan may see further increases over the following periods.
Data downloaded from Bloomberg; chart prepared by Renee Mu.
Market News
Sina News: China's most important online media source, similar to CNN in the US. They also own a Chinese version of Twitter, called Weibo, with around 200 million active usersmonthly.
- Liaoning Province, a Chinese province at the center of a default crisis, admitted on January 17th on data manipulation during 2011 to 2014, according to a government report. The statement adds uncertainty to China's fourth quarter GDP that is scheduled to be released within two days, as the regional growth may be worse-than-expected and drag down the national print. In the first three quarters 2016, Liaoning's economy shrank by -2.2%, the only province with a negative growth rate. A consensus forecast of Q4 GDP from Bloomberg is 6.7%. See the full DailyFX Economic Calendar for more data.
To receive reports from this analyst, sign up for Renee Mu' distribution list.
DailyFX provides forex news and technical analysis on the trends that influence the global currency markets.