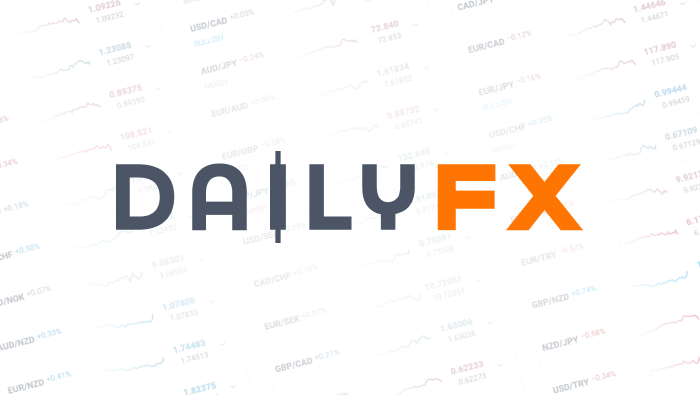 China's Market News: China Strengthens FX oversight, Hikes Steel Mills' Costs
This daily digest focuses on Yuan rates, major Chinese economic data, market sentiment, new developments in China's foreign exchange policies, changes in financial market regulations, as well as market news typically available only in Chinese-language sources.
- The offshore Yuan found resistance around 6.9850 amid hikes in HIBOR.
- China's FX regulator strengthens oversight on individuals purchasing foreign exchange beginning in 2017.
- Steel producers with outdated equipment will face higher power costs in 2017 according to NDRC.
To receive reports from this analyst, sign up for Renee Mu' distribution list.
Yuan Rates
- The PBOC weakened the Yuan by -128 pips or -0.19% on January 3rd, the first trading day in 2017. The offshore USD/CNH found resistance around 6.9850. The offshore Yuan's overnight borrowing cost jumped to 17.76% on the day from 12.81% on the prior trading day. The onshore Yuan's overnight funding cost dropped to 2.21% on Tuesday from 2.23% last Friday. As of 1:20pm EST, the onshore USD/CNY was trading around 6.9574, a key resistance for the onshore pair.
On Tuesday, the PBOC released the last print for CFETS Yuan Index under the old calculation approach. Beginning on January 1st, 2017, the composition of the currency basket as well as corresponding weights have been all revised. The CFETS Yuan Index on December 30th, 2016 dropped -0.26% to 94.83 from the previous week. The other two Yuan Indexes, BIS and SDR Yuan indexes, fell -0.24% and -0.25% respectively to 96.24 and 95.50.
In 2016, the Yuan lost -6.09% against the CFETS basket, -5.38% against the BIS basket and -3.38% against the SDR basket.
- China's FX regulator (SAFE) announced on December 31st, 2016 that it requires banks to strengthen oversight over individuals purchasing foreign currencies beginning in January 2017. Under the new rule, Chinese citizens are still allowed to buy up to $50,000 in foreign exchange a year, but they will need to provide more detailed information for the use of foreign exchange. The regulator makes it clear that individuals are not permitted to use this quota to purchase overseas real estates, securities, insurance or other financial products that are restricted under capital account; a violation may lead to suspension for using such quota in two years.
The restriction on individual investing aboard is not new, though oversight on these transactions will become much stricter according to the announcement.
China's foreign reserves have been declining in the late 2016 amid a weak Yuan against the U.S. Dollar. The foreign holdings dropped to $3.052 trillion in November and are expected to fall further to $3.010 trillion in December according to Bloomberg. In the new year, China's foreign reserves will bear additional downward pressure on renewed annual quota of Chinese individuals buying foreign exchange. As a result, we will want to not only watch the December-2016 print for foreign reverses which is scheduled to be released between January 6th to 7th, but also keep a close eye on the January-2017 print to be announced next month, which takes into account the renewed pressure.

To read the full economic calendar, please click here.
Market News
Sina News: China's most important online media source, similar to CNN in the US. They also own a Chinese version of Twitter, called Weibo, with around 200 million active usersmonthly.
- Beginning on January 1st, 2017, steel producers that fail to cut capacity on time or use outdated equipment have to pay higher power costs, according to a joint announcement released by the National Development and Reform Commission (NDRC) and the Ministry of Industry and Information Technology. For instance, steel firms operating with restricted equipment will be charged 0.1 yuan per kWh more than current prices. This policy aims at continuing to promote capacity cuts in the steel industry in 2017, despite that the reduction in 2016 has exceeded the target set early last year.
Hexun News: Chinese leading online media of financial news.
- China appoints Yin Yong as a Deputy Governor of the PBOC last week. The replacement has started a lot of speculation on the regulator increasing focus on the exchange rate reform as Mr. Yin worked in SAFE for nearly two decades and is considered to be the director of Yuan's de-pegging against the U.S. Dollar on August 11th, 2015. Mr. Yi had a PhD in engineering from Tsinghua University, one of the top two universities in China, and a master degree in public administration from Harvard University. Mr. Yi, 46, also sets record as the youngest Deputy Governor of the PBOC.
China Finance Information: a finance online media administrated by Xinhua Agency.
- Home sales in Shanghai, a tier-one city, dropped -44.9% during the New Year compared to a year ago. The home purchasers are mostly first-time buyers, which indicates speculation has been reduced following a series of restrictions imposed on the housing market. In the annual economic conference, Chinese top policymakers stated that "Properties are for use, not for speculation" and set curbing housing prices as a prioritized target for 2017.
To receive reports from this analyst, sign up for Renee Mu' distribution list.
DailyFX provides forex news and technical analysis on the trends that influence the global currency markets.