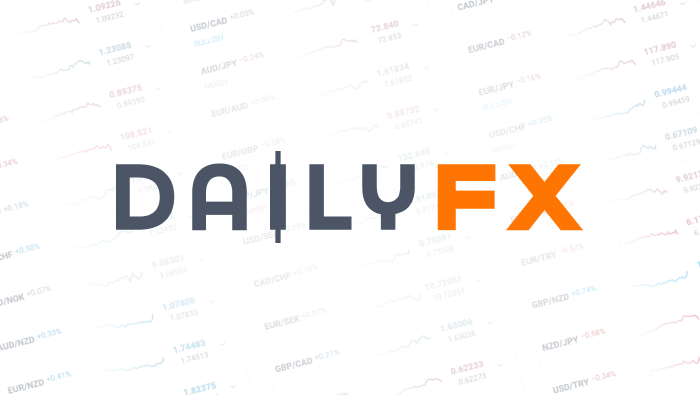 China's Market News: Regulators Put Curbs on Coal Prices, Not on Yuan
This daily digest focuses on Yuan rates, major Chinese economic data, market sentiment, new developments in China's foreign exchange policies, changes in financial market regulations, as well as market news typically available only in Chinese-language sources.
- The Yuan fix set by the PBOC dropped to its weakest level against the U.S. Dollar in over 8 years on Wednesday.
- A leading Chinese coal index dropped for the second week though remained at relatively high level.
- Chinese FX regulator told that the capital outflow pressure was eased in October with narrowed foreign exchange sales.
To receive reports from this analyst, sign up for Renee Mu' distribution list.
Yuan Rates
- The PBOC weakened the Yuan against the U.S. Dollar (via Yuan reference rate) for the ninth trading day in a row on Wednesday amid the Dollar strength; the Yuan was lowered by -97 pips or -0.14% to 6.8592, the weakest level since August 19th, 2008. Following the Central Bank's guidance, both offshore and onshore Yuan extended losses against the Greenback and set fresh records: The USD/CNH touched 6.8956, a new all-time low for the offshore Yuan; the USD/CNY hit 6.8773, the lowest level for onshore Yuan in nearly 8 years.
Data downloaded from Bloomberg; chart prepared by Renee Mu.
Key Price Indicators
- Chinese regulators have shown increasing tolerance in Yuan moves driven by external factors. However, they have been introducing a series of tightened policies in the effort of curbing the soaring coal spot and futures prices. The rally in coal prices not only interrupts the pace of production cuts, one of the five national targets in 2016, but also increases the risk of price bubbles coupled with hikes in property prices, preventing China's Central Bank from adding liquidity through lowering reserve requirement ratio (RRR).
Bohai-Rim Steam-Coal Price Index (BSPI), a leading indicator for Chinese coal prices, increased for 18 consecutive weeks from the end of June to early November. The peak level of 607 Yuan/ton that reached in the week of October 26th to November 1st was 63.6% higher than the level at the beginning of the year. The months-long rally is not fully justified by fundamentals, as the coal industry is still facing over-supply in general despite the temporary increase in demand ahead of winter.
Data downloaded from Cqcoal; chart prepared by Renee Mu.
Since October 24th, China's National Development and Reform Commission (NDRC) has been hosting meetings on coal production and prices every week in the effort to calm the red-hot market. Chinese main commodities exchanges also cooperated to cool the futures market by rising fees and margins. In the meeting held by the NDRC on November 16th, the regulator told that maintaining short-term supply and stabilizing prices is the main focus for now; in a longer-term, the coal industry will still need to reduce excessive capacity. According to a report released by Cqcoal on Wednesday, the BSPI dropped for the second straight week to 604 Yuan/ton; but the price still remain at a relatively high level.
Market News
SAFE News: China's foreign exchange regulator.
- The FX regulator told that the capital outflow pressure was eased in October. Commercial banks sold a net of $14.6 billion foreign exchange in the month; the deficit narrowed 49% from a net sale of $28.4 billion in September. A couple of factors have contributed to the improved condition: compared to the month prior, Chinese bonds held by foreign institutions increased 20.7 billion Yuan in October; foreign exchange purchases for overseas tours dropped 5%; the surplus in trade rose 17% to $49.1 billion.
China Finance Information: a finance online media administrated by Xinhua Agency.
- The Yuan weakness against the U.S. Dollar has brought different impacts to Chinese firms. Export-driven companies, such as textile and garment companies, said that a weaker Yuan benefits their companies. On the other hand, airlines that held a large amount of Dollar-denominated debt suffered a lot from the unfavorable exchange rate moves. For instance, Air China, one of the three major airlines in China, has lost 1.70 billion Yuan over the first half of 2016 due to the Yuan weakness. The other two major airlines, China Eastern Airlines and China Southern Airlines, reported an exchange loss of 1.36 billion and a loss of 1.51 billion Yuan respectively over the same span of time.
- China and France will further develop financial cooperation and promote Paris as a key offshore Yuan center in the Eurozone, according to a joint statement for China-France High-Level Economic and Financial Dialogue released by China's Ministry of Finance on November 15th. Institutions from both countries are encouraged to issue Yuan-denominated bonds in mainland onshore market or Paris offshore market. China welcomes French institutions to invest in Chinese assets through RQFII program and will increase the quota for them accordingly. Currently, the largest offshore Yuan center in Europe is London; however, the Brexit decision will likely reduce its role as a gateway for the Yuan to develop in a main part of the Western world. As a result, promoting other offshore Yuan centers, such as Paris, becomes important for Yuan's globalization process.
To receive reports from this analyst, sign up for Renee Mu' distribution list.
DailyFX provides forex news and technical analysis on the trends that influence the global currency markets.