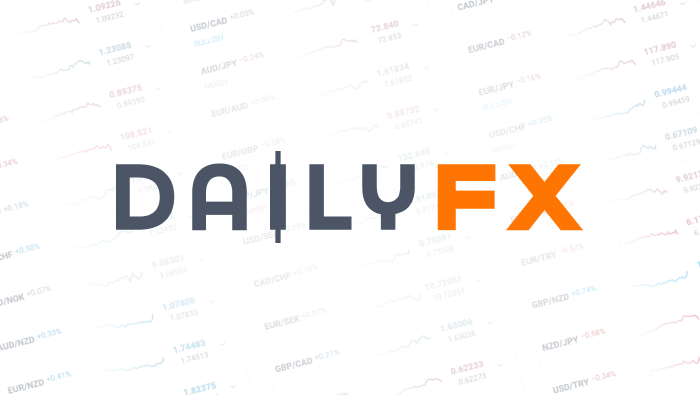 China's Market News: New Orders Rise, Profits Plunge for Chinese Producers
This daily digest focuses on Yuan rates, major Chinese economic data, market sentiment, new developments in China's foreign exchange policies, changes in financial market regulations, as well as market news typically available only in Chinese-language sources.
- The offshore Yuan strengthened against the U.S. Dollar on improved PMI reads and the PBOC's guidance.
- Over 60% of listing companies with losses in the first three quarters are in manufacturing industries.
- Chinese financial institutions widely expect that China's Consumer Price Index will rise to above 2% in November.
To receive reports from this analyst, sign up for Renee Mu' distribution list.
Yuan Rates
- The PBOC' guidance and China's PMI figures led Yuan moves in the early portion of the Asian session on Tuesday. At 9:00 AM Beijing time (21:00 ET on Monday), China's statistics bureau issued the official PMI print for October, which turned out to be 51.2. This beat expectations of 50.3 and set a new high since July 2014. In the immediate response to the data, the offshore Yuan rose slightly against the U.S. Dollar.
Fifteen minutes later, the Central bank released the Yuan fix for the day: the Yuan was weakened by -93 pips or -0.14% against the U.S. Dollar to 6.7734 on Tuesday. As the Yuan fix was still stronger than the offshore Yuan rate, the offshore Yuan continue to strengthen against the Dollar and move towards the guided level.
At 9:45 AM Beijing time (21:45 ET), Caixin News published its October PMI figure, which was 51.2, beating a consensus forecast of 50.1 and hitting the highest level since July 2014. Following the better-than-expected Caixin print, the Yuan extended gains against the Dollar, with the USD/CNH dropping to 6.7795 as of 22:30 ET.
USD/CNH 15-min
Prepared by Renee Mu.
Key Economic Indicators
- Let's take a closer look at China's PMI reads, which are key measures of the health of manufacturing companies. Both the official PMI and Caixin PMI indexes include five sub-indicators: new orders, output, employment, supplier delivery times and stock of items purchased. Among the five sub-indicators, new orders in both indexes showed the fastest expansion in October, indicating increased demand. This is good news for Chinese producers which are required to cut excessive capacity.
Data downloaded from Bloomberg; chart prepared by Renee Mu.
Market News
China Finance Information: a finance online media administrated by Xinhua Agency.
- China Railway, the country's national railway operator, reported a net loss of 5.6 billion Yuan in the first three quarters; its total debt has soared to 4.3 trillion Yuan as of September 30th. Railway cargo volume, reported by the national railway operator, is one of the three components included in the Keqiang Index; the index was originally used by Chinese Premier Li Keqiang to forecast China's economic growth. High debt level and low profits has become one of the major issues that Chinese state-owned enterprises (SOEs) are facing. Yesterday,the Deputy Minister of Finance Zhu Guangyao addressed on the risk of high corporate debt, especially in SOEs. We will likely see more measures designated to curb the leverage to be introduced over the following periods.
- 1026 out of 2955 listing companies on China's A-shares reported shrinking profits in the first three quarters on an annualized basis. Over 90% of Chinese listing companies received government subsidies during that span of time. 356 companies reported losses: Among them, 63% firms are in manufacturing sectors. China COSCO and China Oilfield Services, two major SOEs, lost -9.22 billion Yuan and -9.09 billion Yuan respectively over the first three quarters, ranking the top two with the worst performance in profits.
- Multiple Chinese financial institutions forecast that China's Consumer Price Index (CPI) will rise to above 2% in October from 1.9% in the month prior, mostly driven by increases in food prices. The forecasts from Bank of Communications, Haitong Securities and Guangda Securities are 2.1%, 2.0% and 2.3% respectively. A higher CPI will leave less room for the Central Bank to introduce additional easing measures before reaching the target inflation of 3.0%. China's October CPI read is scheduled to be released at 20:30 ET on November 8th.
Hexun News: Chinese leading online media of financial news.
- Home sales in Chinese tier-one and tier-two cities dropped significantly in October, amid numerous tightened regulations. Normally, Septembers and Octobers are the months with the highest property sales. However, this October, the housing supply in Beijing, China's capital and one of the tier-one cities, dropped -64% and the home sales fell -41%, according to Yahao Real Estate, a local agency. The housing price in the top four tier-two cities, Nanjing, Suzhou, Xiamen and Hefei, saw decreases as well. The home sales in the four cities dropped -54%, -62%, -68% and -77% respectively in October from the previous month. The soaring housing prices and the increasing risk of asset bubbles raised Chinese regulators' concerns. Both the central and local governments have issued multiple rules on home sales and mortgages in the effort of cooling the overheated property market.
To receive reports from this analyst, sign up for Renee Mu' distribution list.
DailyFX provides forex news and technical analysis on the trends that influence the global currency markets.