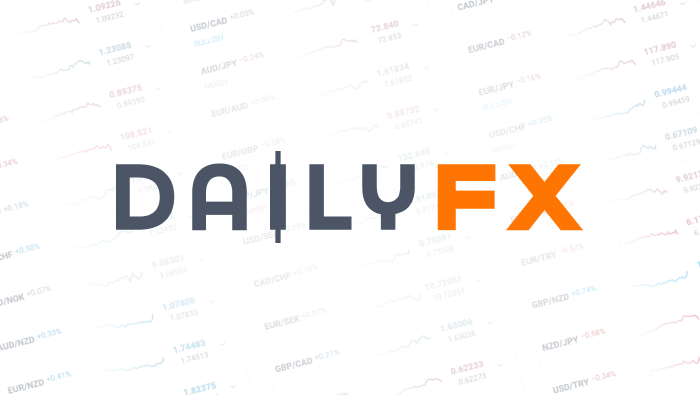 China's Market News: Yuan HIBOR Jumps Again - What is Going on?
This daily digest focuses on Yuan rates, major Chinese economic data, market sentiment, new developments in China's foreign exchange policies, changes in financial market regulations, as well as market news typically available only in Chinese-language sources.
- Yuan's overnight borrowing cost in Hong Kong soared to the second-highest level on history after the offshore market reopened on Monday.
- China's housing prices grew at a faster pace in August, elevating the risk of price bubbles.
- China's Central Bank continued to sign bilateral currency deals with counterparts in the effort to promote Yuan's global use.
To receive reports from this analyst, sign up for Renee Mu' distribution list.
Yuan Rates
- The overnight borrowing cost of the offshore Yuan in Hong Kong (HIBOR O/N) jumped from 7.9500% on last Thursday to 23.6830% on Monday, the second-highest level on record. Hong Kong had a three-day holiday beginning on last Friday. The HIBOR O/N has seen significant increases since last Thursday, which is not uncommon as banks' demand in Yuan liquidity generally rises ahead of a major holiday. However, the tightened condition has not been eased after the offshore market opened on Monday; this is the third time in two weeks that Yuan's borrowing cost soared in the largest Yuan offshore center. The unusual surges in HIBOR increase market speculation that China's Central Bank wants to squeeze Yuan shorts by increasing the borrowing cost of the currency.
Data downloaded from Bloomberg; chart prepared by Renee Mu.
At the same time, the PBOC issued the Yuan fix on Monday after a 4-day hiatus due to the same holiday and the weekend. The Yuan was set by +109 pips or +0.16% stronger against the U.S. Dollar to 6.6786. Yet, the reference rate is still weaker than levels that the offshore Yuan traded during the Chinese holiday. This indicates that the PBOC may remain cautious to guide the Yuan further stronger before the release of Fed rate decision on Wednesday.
USD/CNH 2-Hour
Prepared by Renee Mu.
Another main theme that traders want to keep in mind is Yuan's official inclusion in the SDR basket as a reserves currency on October 1. The following ten days is 'a critical period' for Yuan's entry, said by the Chinese media. Reduced volatility in Yuan rates may help to prepare the currency for a smooth entry to the SDR basket.
Key Economic Indicators
- China's total electricity consumption increased 8.3% in August from a year ago, according to the Statistics Bureau. The growth was 0.1% higher than the increase in July. Electricity consumption is one of the three leading indicators that the Chinese Premier Li Keqiang uses to forecast the country's economic growth. In August, despite the increased growth in total electricity consumption, the electricity consumed by the secondary sector only grew 4.8%, slowing down from an increase of 6.9%. This indicates continued weakness in manufacturing industries.
- China's housing prices continued to rise in August, with faster growth seen in medium- and large-sized cities. Among 70 cities in a survey conducted by the Statistics Bureau, 64 cities reported increases in new home prices on a monthly basis. The largest monthly growth was seen in Zhengzhou, a tier-two city, with an increase of 5.6%. Tier-one cities reported large increases as well: the housing prices rose 5.2% in Shanghai and increased 3.8% in Beijing.
The fast growing housing prices have raised regulators' concerns on the risk of price bubbles. PBOC's Chief Economist Ma Jun addressed on the importance of curbing housing prices last Monday. In addition to the soaring housing prices, home loans have taken up over 70% of the total new Yuan loans in August. Within such context, China's Central Bank is less likely to introduce easing measures, as they may cause more bubbles in the property sector.
Market News
Sina News: China's most important online media source, similar to CNN in the US. They also own a Chinese version of Twitter, called Weibo, with around 200 million active usersmonthly.
- China's National Reform and Development Commission announced on Monday that the regulator has approved a series of construction projects on roads, railways and bridges, with a total investment of nearly 30 billion Yuan. The projects are expected to promote the local economy of mid-west areas that are less developed than the east-coast regions. This is seen as a move of proactive fiscal policy, which is to increase government spending in the effort of supporting the slowing economy.
China Finance Information: a finance online media administrated by Xinhua Agency.
- China' Central Bank and Hungarian Central Bank signed a bilateral currency swap deal worth 10 billion Yuan, with a term of 3 years. As a method to promote the global use of the Yuan, China's Central Bank have been signing currency deals with numerous countries. Since 2016, the PBOC has reached deals with Singapore, Morocco, Serbia as well as Hungary, with a total value of 321.5 billion Yuan.
-To receive reports from this analyst, sign up for Renee Mu' distribution list.
DailyFX provides forex news and technical analysis on the trends that influence the global currency markets.