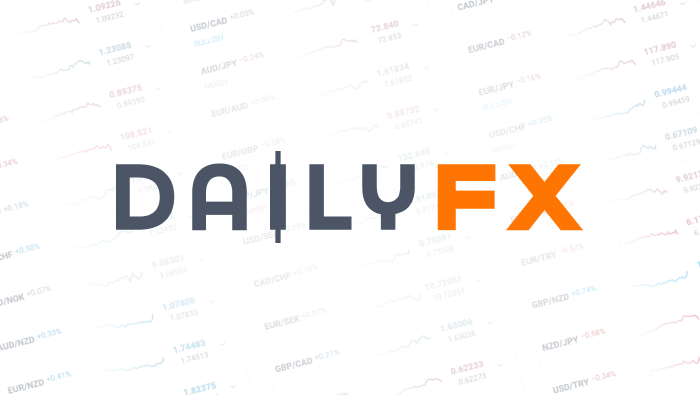 China's Market News: PBOC Unleashes New Credit Tool to Curb Leverage
This daily digest focuses on market sentiment, new developments in China's foreign exchange policy, changes in financial market regulations and Chinese-language economic coverage in order to keep DailyFX readers up-to-date on news typically covered only in Chinese-language sources.
- The PBOC inquired banks about the demand for 28-day reverse repos on Monday, the first time since February.
- PBOC Chief Economist Ma's comments on housing price bubbles reduce the likelihood of addtional easing measures.
- The profits of Chinese state-owned enterprises continued to drop in July.
To receive reports from this analyst, sign up for Renee Mu' distribution list.
- The PBOC fixed the Yuan by -224 pips or -0.34% weaker against the U.S. Dollar to 6.6908 on Monday. On the 15-minutes chart of the USD/CNH, we can see Doji candles formed following the release of the Yuan fix, indicating indecision from traders: despite guided weaker on Monday, the Yuan's daily reference rate is still below the key resistance level of 6.70.
Created with Marketscope/Trading Station II; prepared by Renee Mu.
Hexun News: Chinese leading online media of financial news.
- The PBOC began to inquire banks about the demand for 28-day reverse repos on September 12th, the first time since February 5th. This signals that the Central bank is adopting additional measures to curb financial leverage. Over the past four years, 28-day reverse repos were typically offered around the Lunar New Year when liquidity was significantly tightened due to a weeklong close of the Chinese financial markets. This week, China's onshore markets will be closed for a 3-day national holiday; this may contribute to PBOC's inquiry on 28-day reverse repos but is not the main reason, as 7-day and 14-day reverse repos should be enough to meet the liquidity need.
In late August, the PBOC tweaked its short-term credit strategy by re-introducing 14-day reverse repos after replying mostly on 7-day reverse repos over the first seven months of 2016. The move was considered to curb the cheap short-term borrowing that has been used by financial institutions to purchase longer term bonds. The inquiry on 28-day reverse repos on Monday is seen as a move to serve the same purpose.
Following the PBOC's move, the onshore Yuan's overnight borrowing rate, SHIBOR O/N, increased 1 basis point to 2.0950%, the highest level since February 6th. On the other hand, the longer-term SHIBOR rates remained unchanged or little changed.
Data downloaded from Bloomberg; chart prepared by Renee Mu.
Sina News: China's most important online media source, similar to CNN in the US. They also own a Chinese version of Twitter, called Weibo, with around 200 million active usersmonthly.
- PBOC's Chief Economist Ma Jun said that China should take actions to curb bubbles in the housing sector and prevent excess credit from flowing into the housing market. Currently, the new credit issued has mostly driven by mortgages and loans made by real estate companies. Other sectors show low incentive to borrow and expand their business amid fewer investment opportunities. Within such context, further easing measures may not provide much support to the private sector but more likely to fuel price bubbles. Mr. Ma's comments indicate that the Central Bank will less likely to loose monetary policy before price bubbles are restrained.
- The profits of Chinese state-owned enterprises (SOEs) continued to drop in July, down -6.5% from a year ago. In specific, profits of the SOEs led by the central government fell by the most, with an annualized drop of -9.0%. In terms of industries, coal, transportation, real estate construction as well as pharmaceutical industries had the largest growth in profits; steel and non-ferrous metal industries continued to report losses in July, mostly driven by national production cuts.
- Hong Kong and Shenzhen stock exchanges released detailed preparation work for the Hong Kong Stock Connect that is scheduled to be launched in late November. Foreign investors who are interested in mainland China's stocks, especially in small and medium-cap shares or high-tech shares, may plan accordingly. Hong Kong Stock Exchange told that they will conduct three tests for the trading link on October 22-23, October 29-23 and November 5-6 respectively. The Shenzhen Stock Exchange said that they have officially started to test the system on September 12. The first round of tests on connections will be finished by September 30.
-To receive reports from this analyst, sign up for Renee Mu' distribution list.
DailyFX provides forex news and technical analysis on the trends that influence the global currency markets.