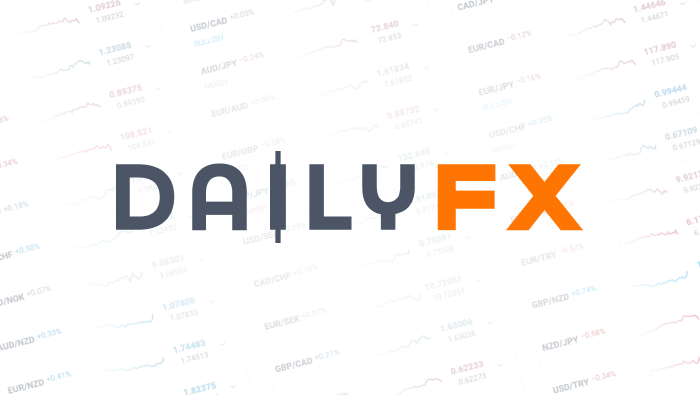 China's Market News: USD/CNH Surges to Key Resistance Ahead of G20
This daily digest focuses on market sentiment, new developments in China's foreign exchange policy, changes in financial market regulations and Chinese-language economic coverage in order to keep DailyFX readers up-to-date on news typically covered only in Chinese-language sources.
- USD/CNH touched above the psychological level of 6.7000 on Monday; the first time in five weeks.
- The PBOC Deputy Governor assured that the Central Bank will provide sufficient and stable liquidity.
- Foreign investors will be able to purchase 74% of Chinese A-shares (by value) that are listed in the Shenzhen market through the new trading link.
To receive reports from this analyst, sign up for Renee Mu' distribution list.
Sina News: China's most important online media source, similar to CNN in the US. They also own a Chinese version of Twitter, called Weibo, with around 200 million active usersmonthly.
- The offshore Yuan dropped sharply against the US Dollar in the early portion of the Asian session, with the USD/CNH touching 6.7026 one hour ahead of the PBOC setting the daily reference rate. This is the first time that the USD/CNH hit above 6.7000 in five weeks. Last Friday, Fed Chair Yellen and Vice Chairman Fischer commented on rate hikes and added considerable volatility to Dollar pairs: the offshore Yuan weakened against the Dollar immediately following Yellen's statement but then quickly reversed the loss; however, as Mr. Fischer started to speak, the Yuan began to drive lower against the U.S. Dollar again. The Yuan's extended loss on Monday may be a continued effect from Fed officials' talks.
At 9:15am GMT +8 on Monday (9:15pm EDT on August 28th), the PBOC released the Yuan fix for the day which was -368 pips or -0.55% weaker against the US Dollar from last Friday. Following the PBOC's guidance, the USD/CNH pulled back below 6.7000 and retraced around 6.6915 as of 10:30am EDT. With G-20 meetings beginning on August 31st, Yuan rates are more likely to remain relatively stable. However, with discussions around Fed rate hikes heating up again, the Yuan may see increasing pressure to break and hold below 6.7000. For traders, there are two key indicators to keep an eye on: One is the August Non-Farm Payrolls gauge to be released on September 5th, which may trigger such a breakout, and the other is the Yuan's daily fix set by the PBOC, which may determine whether the Yuan can hold levels below 6.7000.
- The PBOC added liquidity through 14-day reverse repos for the fourth consecutive day on Monday, which are being utilized to increase short-term borrowing costs. The Central Bank sold 30 billion Yuan 14-day reverse repos with an interest rate of 2.40%, in addition to the 60 billion Yuan of 7-day reverse repos with a rate of 2.25%. The Deputy Governor of the PBOC, Yi Gang, said on Friday that the 14-day reverse repo is just a new type of tools that help to meet liquidity demand. He said that the current liquidity in the interbank market is sufficient and is able to support various financial markets. Also, Mr. Yi assured that the Central Bank will continue to provide sufficient and stable liquidity in China's financial markets.
Hexun News: Chinese leading online media of financial news.
- China's railway cargo volume in July dropped -5.8% to 263 million tons from a year ago. Compared to the first half of 2016, the decline in railway cargo volume in July slowed down slightly by 0.2%. Railway cargo volume, electricity consumption and new Yuan loans are the three indicators that Chinese Premier Li Keqiang uses in the effort of forecasting China's economic growth. The continued drop in railway cargo volume indicates contractions in manufacturing sectors, though they may be less severe than what was seen in the first half of 2016.
China Finance Information: a finance online media administrated by Xinhua Agency.
- Corporate bond issuance dropped sharply in August, down -40% from the prior month amid tightened regulations. Since early August, local branches of China's securities regulator have introduced numerous measures to curb the increasing risk in corporate bonds. The regulators' main focuses are on real estate companies, industries with overcapacity and online platforms. In August, real estate corporate bonds still took up the largest proportion among all the industries, accounting for 32% of issuances, which elevates the risk of price bubbles in the housing sector. With the tightened measures being implemented, it is expected that real estate bonds will drop in the following months according to Shenwang Securities.
- Foreign investors will be able to trade a total of 881 stocks listed in Shenzhen Stock Exchange through the trading link with Hong Kong, according to an announcement released by the Exchange on last Friday. This includes 267 stocks listed on the main board, 411 listed on Small and Medium Enterprise Board as well as 203 listed on ChiNext. These equities have taken up 74% of the total value of Shenzhen A-shares and accounted for 68% of the trading volume in Shenzhen market. Through the trading link, overseas buyers will be able to invest in Chinese innovative and emerging companies that have greater growth potentials than companies in traditional sectors.
To receive reports from this analyst, sign up for Renee Mu' distribution list.
DailyFX provides forex news and technical analysis on the trends that influence the global currency markets.