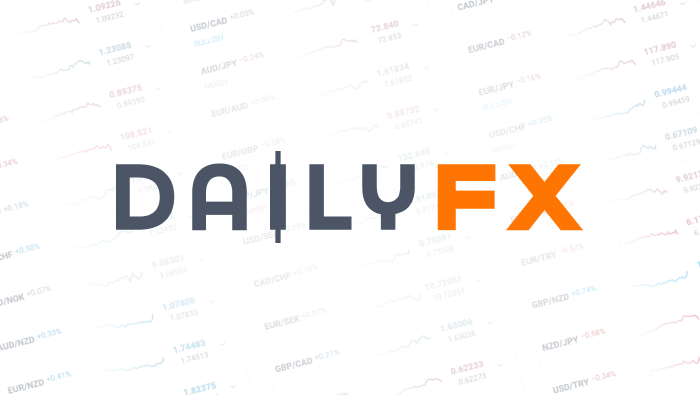 China's Market News: State Council Approves Trading Link with Hong Kong
This daily digest focuses on market sentiment, new developments in China's foreign exchange policy, changes in financial market regulations and Chinese-language economic coverage in order to keep DailyFX readers up-to-date on news typically covered only in Chinese-language sources.
- The Chinese and Hong Kong's securities regulators signed the official deal on the trading link on August 16th.
- Foreign exchange purchases by Chinese jumped in July, driven by U.S. Dollar strength and seasonal demand.
- Chinese investors reject to swap their open market bonds to equities; banks may take such deals.
To receive reports from this analyst, sign up for Renee Mu' distribution list.
The US Dollar strengthened against the Chinese Yuan following hawkish comments from New York Fed President Dudley and the release of July U.S. CPI print. The rally in the Dollar may have been more related to Dudley's comments denoting a possible rate hike in September. Within the first minute after the release of the CPI and housing data, the offshore Yuan rose slightly against the Dollar with the USD/CNH dropping -0.01%. As Dudley's comments hit headlines, the Dollar started to reverse: the USD/CNH increased by +0.09% in the next 10 minutes, which means a decline in the Yuan.
Sina News: China's most important online media source, similar to CNN in the US. They also own a Chinese version of Twitter, called Weibo, with around 200 million active usersmonthly.
- China Securities Regulatory Commission (CSRC) and Hong Kong Securities & Futures Commission signed and unleased a joint announcement on the arrangement of Shenzhen-Hong Kong Stock Connect (SHSC): There will be no annual quota on trading through SHSC; the daily quota for mainlanders purchasing Hong Kong stocks will be 13 billion Yuan; the daily quota for Hongkongers investing Shenzhen-listed stocks will be 10.5 billion Yuan. China's State Council approved the deal later on Tuesday.
Guotai Juan Securities expects that the trading link would bring in 75 to 150 billion Yuan of trading volume to China's A-shares in the first half year following the launch. As this would take up only 0.9% to 1.8% of Shenzhen's main board, the direct impact to the market may be limited but it could improve Chinese market sentiments.
In terms of the launching time, CSRC told that it would take approximately 4 months. Coupled with comments from the CEO of Hong Kong Stock Exchange Charles Li, the trading link is expected to come into effect around mid-December, after the Chinese Yuan official joins the SDR basket on October 1st. Therefore, the trading link will not only serve its designed purpose, which is to promote equity markets in the two regions, but also provide a channel for foreign investors to purchase Yuan-denominated assets.
SAFE News: China's foreign exchange regulator.
- The net foreign exchange sold by Chinese commercial banks to individuals and companies was $31.7 billion in July, larger than the average monthly sale of $16.3 in the second quarter but smaller than the average of $41.6 billion in the first quarter. The use of foreign exchange in China is under control by SAFE. Chinese individuals are allowed to purchase no more than $50,000 equivalent per year. Chinese corporates can purchase more foreign exchange based on their needs if they receive approval from the regulator. Both types of transactions need to be completed in banks and therefore, banks report this monthly gauge to SAFE.
Regarding the July read, SAFE's spokesman said that "the increase in cross-border capital outflows in July was within a reasonable range. The U.S. Dollar strength after Brexit reduced the incentive of Chinese individuals and companies selling foreign exchange to banks. Also, Chinese taking tours and studying aboard in summer increased the demand in foreign currencies. Overall, fluctuations in capital flows are under control."
Hexun News: Chinese leading online media of financial news.
- China has reduced $3.2 billion of US treasuries in June but is still the biggest creditor to the U.S., with a holding of $1.2408 trillion. In May, China increased $12 billion of US treasuries following two consecutive cuts in prior months. In terms of the reason that China's continued to cut its holdings, market participants have mixed opinions: The Chief Economist from China Gold Group (a state-owned enterprises) Wan Zhe said that China selling US treasuries is a normal investment activity: Reducing Dollar-denominated assets and increasing other assets may help diversify China's investment basket. Western media including Bloomberg argues that China may want to cash out some Dollars and use them to stabilize Yuan rates.
- The debt-to-equity swap program is facing obstacles from Chinese investors. China's banking regulator and local governments have issued a couple of guidelines in August in the effort of encouraging banks to take equities of the companies that borrowed from them. The bank debt-to-equity swap is likely to move forward; however, in terms of open market bonds, creditors of recent default companies have made clear that they do not accept debt-to-equity swap. This means that debt-to-equity swap, which was considered as a major solution to Chinese companies' debt problem, may be only applicable to bank loans but not in a border scope.
To receive reports from this analyst, sign up for Renee Mu' distribution list.
DailyFX provides forex news and technical analysis on the trends that influence the global currency markets.