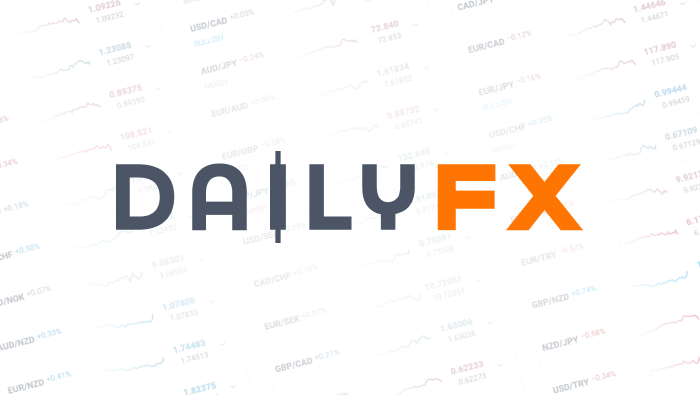 China's Market News: Definition for 'L-Shaped Growth' Expectations
This daily digest focuses on market sentiment, new developments in China's foreign exchange policy, changes in financial market regulations and Chinese-language economic coverage in order to keep DailyFX readers up-to-date on news typically covered only in Chinese-language sources.
- Shanghai Composite Index soared to a 7-month high, driven by multiple positive news from inside China.
- People's Daily News stated that China's growth could stay in the bottom for 5 to 10 years or even longer.
- The PBOC argued against the increasing speculation on a liquidity trap after disappointing lending and monetary supply data was released.
To receive reports from this analyst, sign up for Renee Mu' distribution list.
Sina News: China's most important online media source, similar to CNN in the US. They also own a Chinese version of Twitter, called Weibo, with around 200 million active usersmonthly.
- Shanghai Composite Index rose +2.44% to 3125.20 on Monday, the highest level in seven months. In terms of industries, shares of real estate and non-bank financial institution increased the most.
China International Capital Corp, a leading Chinese investment bank, said that low interest rates, sufficient cash as well as the launch expectation of Shenzhen-Hong Kong Stock Connect were all contributing factors to the surge in equity prices. The chief financial commentator from Sina News added that as regulations on the housing market become increasingly tightened, capitals are flowing back to the equity market. Chinese households do not have many investment options other than purchasing houses and stocks. Therefore, real estates and stocks are generally considered to be substitutes to Chinese investors.
The commentary from People's Daily may also have helped boost Chinese investors' confidence.
People's Daily: the official paper of the Communist Party.
- In the commentary issued on August 15th, the news agency stated that "China's capital markets have been stabilizing gradually. Chinese institutions are showing great interests in equities with growth potential and purchasing the stocks."
Chinese retail investors have a tendency to follow institutions' moves as a lot of them have not completed even high school and thus do not have the ability to fully understand the equity market; the easiest way for them is to follow big market players' moves. This is part of the reason that China's securities regulator banned big shareholders from reducingholdings during the equity plunge in January, as such moves could trigger further panic selling. In a bull market, retail investors' tendency to follow institutional investors could accelerate stock purchases.
- On the same day, the news agency issued another commentary to address on China's economy. It is said that "China's economy is close to a bottom and highly likely to reach it within one or two years. The economic growth will not immediately pick up after hitting the bottom; rather, it will remain at that level for 5 to 10 years or even longer, according to global experience." Three months ago, the news agency published headline news that first defined China's growth over the following periods as "L-shaped". This marked a grand shift in China's economic policies. The commentary issued today gave a more detailed time frame for this L-shaped growth.
PBOC News: China's Central Bank.
- The PBOC commented on China's monetary supply and new Yuan loans prints for July. In terms of the widest gap ever between the growth in M1 and M2, the PBOC said that the base effect has largely contributed to it: the M1 read in the corresponding month of 2015 was relatively low; therefore, a not-that-significant rise in M1 could lead to arithmetically significant growth in M1. The Central Bank denies a correlation between the increased gap and a liquidity trap.
In terms of the negative growth in corporate loans, the Central Bank told that the issuance of corporate loans normally drops in July and October due to a seasonal cycle. Also, local government debt swaps and write-off bad loans have offset a portion of corporate loans. Moreover, alternative sources of financing such as through the equity market have substituted part of loans: The sum of corporate loans and stocks in the first seven months was 2.65 trillion Yuan, increasing more than 1 trillion Yuan from last year. As for the three reasonsabove, the PBOC said that market participants should not over-interpret loans data from a single month.
- The PBOC unleashed main topics that will be covered at the G20 leaders meeting on September 4th and 5th in Hangzhou, a city in Eastern China. The theme of the summit will be "Toward an Innovative, Invigorated, Interconnected and Inclusive World Economy". For FX traders, they will want to keep an eye on the SDR development promoted by China, one of the main topics that will be addressed at the G20 meeting, as the Chinese currency will be officially included in the SDR basket on October 1st. Also, Chinese President Xi will deliver a keynote speech at the opening ceremony. The full calendar for the G20 meetings can be found here.
To receive reports from this analyst, sign up for Renee Mu' distribution list.
DailyFX provides forex news and technical analysis on the trends that influence the global currency markets.