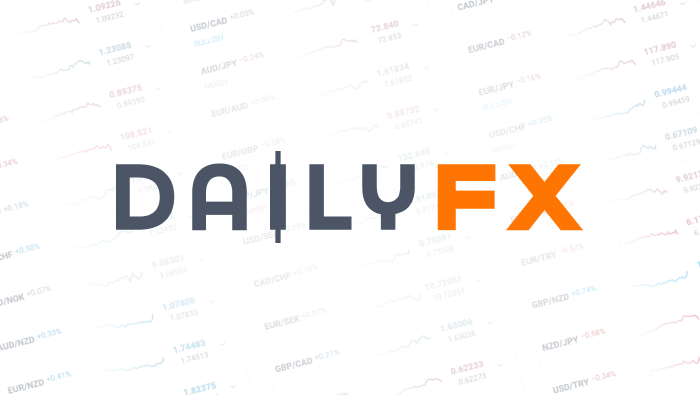 China's Market News: Launch Clock for A New Trading Link Starts Ticking
This daily digest focuses on market sentiment, new developments in China's foreign exchange policy, changes in financial market regulations and Chinese-language economic coverage in order to keep DailyFX readers up-to-date on news typically covered only in Chinese-language sources.
- The PBOC guided the Yuan stronger against the US Dollar on the anniversary of the de-pegging.
- CSRC has officially set up a work group for Shenzhen-Hong Kong trading link, signaling a countdown for the launch.
- Chinese overseas mergers and acquisitions in the first six months hit an all-time high of $134.0 billion.
To receive reports from this analyst, sign up for Renee Mu' distribution list.
Sina News: China's most important online media source, similar to CNN in the US. They also own a Chinese version of Twitter, called Weibo, with around 200 million active usersmonthly.
- Today marks the one-year anniversary of the PBOC de-pegging the Yuan against the US Dollar. The PBOC fixed Yuan's reference rate by +275 pips or +0.41% stronger against the Dollar to 6.6255 on the day. However, following the guidance, both onshore and offshore Yuan weakened against Dollar: The onshore Yuan (USD/CNY) lost -0.12% to 6.6350 and the offshore Yuan(USD/CNH) dropped -0.20% to 6.6489 as of 11:00am UTC +8 (11:00pm EDT on August 10th). Both pairs pulled back in late Asian session.
From August 11, 2015 to August 11, 2016, Yuan's fix has lost -5093 pips or -8.33% under the guidance by the PBOC; both onshore Yuan and offshore Yuan weakened by -6.9% as of 10:50am EDT. To get more in-depth knowledge of links among Yuan fix, onshore CNY and offshore CNH, please read All about the Yuan. Also read our Omar Habib's review report on Yuan's major moves within the first year after the de-pegging.
On August 10th, the PBOC issued the 2016 Yuan's Globalization Report. It states that China will gradually liberalize capital accounts, increase Yuan investment channels, develop bilateral currency deals and promote the Yuan's role as a reserve currency.
Hexun News: Chinese leading online media of financial news.
- China's securities regulator (CSRC) has set up a special group to prepare for the launch of Shenzhen-Hong Kong Stock Connect (SHSC). The group is led by Fang Xinghai, Vice Chairman of CSRC. This signals that the securities regulator has officially put the launch of SHSC on its agenda. According to the semi-annual report of Hong Kong Exchanges and Clearing Limited (HKEX) released on August 10th, the technical preparation for SHSC has already been completed. The system is ready for use and awaiting for regulator's approval. As the most important regulator to the trading link, CSRC's moves could speed up the launch of the program.
The CEO of HKEX Charles Li told in an interview on August 11th that the trading link is expected to be introduced within 2016. According to the Chairman of Hong Kong Securities Association, it may come into effect as soon as in October. The launch of the trading channel between Shenzhen and Hong Kong is expected to largely increase trading volume in both markets.
China Finance Information: a finance online media administrated by Xinhua Agency.
- Chinese merges and acquisitions (M&A) in the first half of 2016 hit $412.5 billion according to PwC (China). The number of M&A cases and the total value increased +13% and +8% respectively from a year ago. The major contributing factor was Chinese overseas M&A projects, which hit $134.0 billion and exceeded the total amount of overseas M&A over the past two years. Both state-owned and private-ownedenterprises have been actively investing in foreign assets while M&A made by private-owned firms grew even faster: two-thirds of the top-20 M&A projects were completed by private-owned firms. This is likely because that they are short of domestic investment opportunities, but not cash. In terms of industries, technology, real estate as well financial services are the most popular areas to Chinese investors. The outlook of overseas M&A will continue to be bullish amid slow growth and return in Chinese domestic firms.
- The National Reform and Development Commission reported the progress made on China's strategic emerging industries, which are designated to spur the economy. In the first half of 2016, the value added of strategic emerging industries increased +11% from a year ago, above the average 6% of all the industries. Seven industries have been categorized into emerging industries in China's 12th Five-Year Plan: energy saving and environmental protection, next generation information technology, bio-technology, advanced equipment manufacturing, new energy, new materials and new energy vehicles. Favorable measures applied to these industries range from higher fiscal expenditure to easier bank credit.
To receive reports from this analyst, sign up for Renee Mu' distribution list.
DailyFX provides forex news and technical analysis on the trends that influence the global currency markets.