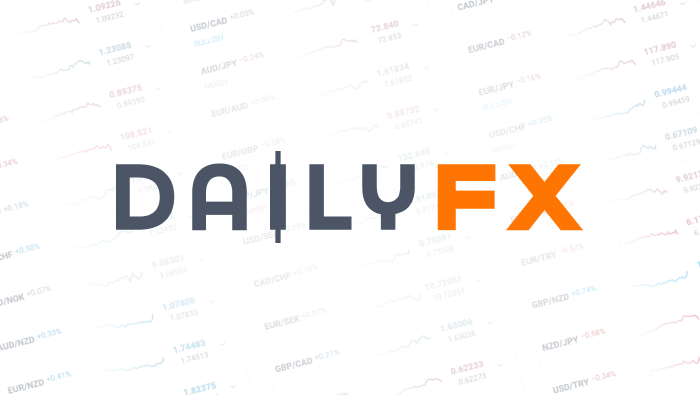 China's Market News: Foreign Investment Continues to Fall
This daily digest focuses on market sentiment, new developments in China's foreign exchange policy, changes in financial market regulations and Chinese-language economic coverage in order to keep DailyFX readers up-to-date on news typically covered only in Chinese-language sources.
- The low July CPI-read brought limited impact to Yuan rates as well as the outlook of PBOC's monetary policy.
- Foreign investment in Chinese financial institutions continued to shrink in the second quarter.
- Increasing expectations on Shenzhen-Hong Kong stock link sparked ETF purchases in Hong Kong of recent.
To receive reports from this analyst, sign up for Renee Mu' distribution list.
Sina News: China's most important online media source, similar to CNN in the US. They also own a Chinese version of Twitter, called Weibo, with around 200 million active usersmonthly.
- China's Consumer Price Index (CPI) dropped to 1.8% in July, the lowest level since February. The growth in food prices, which are typically more volatile due to temporary factors, slowed down to 3.3% from 4.6% in the prior month. The growth in non-food prices rose to 1.4% from 1.2% in June. Generally, a lower CPI print could increase market speculation of a rate cut by the PBOC, as it provides room before the Central Bank reaches the target CPI of 3.0%. In turn, the Chinese Yuan could weaken against the US Dollar on increasing expectations of a more dovish monetary policy. However, as of now, the odds of the PBOC cutting rates remains low despite the hit to CPI; their current priority is to curb asset bubbles and reduce credit risks. Cutting rates may not help the economy much if China's investment conditions do not improve. The July monetary supply and new Yuan loans data to be released on Wednesday could give some clues on whether Chinese investors have found better opportunities to use their savings.
Following the CPI release, both onshore Yuan and offshore Yuan weakened slightly against the US Dollar: the onshore Yuan (USD/CNY) lost -0.07% while the offshore Yuan (USD/CNH) dropped -0.04% within the first half an hour after the announcement. Both pair pulled back to earlier levels two hours after the release.
Hexun News: Chinese leading online media of financial news.
- Foreign investment in Chinese financial institutions continued to contract in the second quarter, down -0.47.8% to 1.826 billion Yuan ($280 million) from the first quarter. Also, the second quarter print was significantly lower than a year ago, dropping -92.8%. At the same time, Chinese financial institutions investment in overseas continue to expand in the second quarter; soaring by +226% to 37.918 billion Yuan ($ 5.805 billion) on a quarterly basis and jumped +168% on an annualized basis. This indicates that China's domestic investment opportunities are declining while risks are increasing amid a slowing economy. Under such circumstances, both Chinese investors and global investors are seeking alternatives outside China and may remain this strategy until a sustainable recovery is seen. Our Currency Analyst James Stanley discussed in-depth where this kind of capital may flow into. China's foreign reserves fell slightly by -0.1% to $3.2 trillion in July and are likely to continue to bear downward pressure under this theme.
China Finance Information: a finance online media administrated by Xinhua Agency.
- Shenzhen-Hong Kong Stock Connect (SHSC), a trading link between the two markets, is expected to be launched as soon as October, according to the Chairman of Hong Kong Securities Association, Benny Mau. Due to increasing expectations, from July 28th to August 1st, approximately HK$ 10 million of funds have flowed into CSOP ChiNext ETF, the only Hong Kong ETF that tracks mainland's NASDAQ-style board. Major funds in mainland China have also started to design and establish SHSC-related products in the effort of attracting foreign capital: Boshera Funds, Guangfa Funds and ten other funds have introduced at least 50 new products. Chinese investors showed increasing interest in Hong Kong stocks as well. The trading volume of Hong Kong stocks by mainlanders through the current Shanghai-Hong Kong link soared +42% in June from the month prior.
- China's mobile payments market is developing quickly: According to Airui Consultant, payments made through mobile platforms are expected to hit 12.159 trillion Yuan by the end of year and 18.256 trillion Yuan by 2018. In terms of participants, Alibaba's Alipay and Tencent's Wechat pay are the two top players and have taken up approximately 90% of the mobile payments market as of the end of 2015. For Chinese commercial banks, mobile payments bring both opportunities and challenges: Banks could cooperate with payment platforms and share profits; at the same time, payment platforms are also banks' competitors as they provide deposit and investment services to users which traditionally are banks' businesses.
To receive reports from this analyst, sign up for Renee Mu' distribution list.
DailyFX provides forex news and technical analysis on the trends that influence the global currency markets.