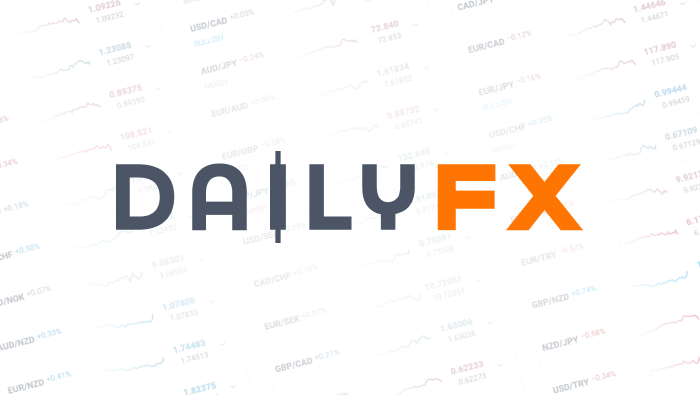 China's Market News: Mixed PMI Prints Lead Yuan Moves
This daily digest focuses on market sentiment, new developments in China's foreign exchange policy, changes in financial market regulations and Chinese-language economic coverage in order to keep DailyFX readers up-to-date on news typically covered only in Chinese-language sources.
- The contradicting official PMI and Caixin PMI reads for July added mixed moves to the Yuan.
- Chinese media questioned whether recent tightened regulation in equities is necessary.
- The PBOC reduced cash injections at the beginning of August amid eased liquidity shortages.
To receive reports from this analyst, sign up for Renee Mu' distribution list.
Hexun News: Chinese leading online media of financial news.
- The PBOC set the daily reference rate in the Yuan +234 pips or +0.35% stronger against the US Dollar on Monday. Despite the PBOC guided the Yuan stronger, Yuan rates on both onshore and offshore dropped on the day, breaking consecutive gains from last week. As of 10:55am EDT, the onshore Yuan (USD/CNY) has lost -0.17% while the offshore Yuan (USD/CNH) fell -0.31%.
The lower-than-expected official PMI print may contribute to drops in Yuan rates. China's manufacturing PMI gauge for July released by the Statistics Bureau dropped below 50 to 49.9, indicating contraction; this is the lowest level in five month. In terms of company size, large companies showed expansion with a PMI of 51.2%, while medium and small companies contracted for the second consecutive month; the PMI prints for these types of firms were 48.9% and 46.9% respectively. For China, contraction in medium and small-sized companies can be worse than contraction in large companies, as the economy needs to rely on innovations in medium and small-sized companies in the effort of completingindustrial upgrades. Also, investors in medium and small companies generally respond faster to market sentiment.
The Caixin Manufacturing PMI gauge for July came in 45 minutes later than the official print, and was even slightly contradictory. Caixin PMI, tracking smaller-scale private firms, climbed into expansion territory for the first time in seventeen months. The July read rose to 50.6 from 48.6 in the prior month, beating the expectation of 48.9. The offshore Yuan lost -0.13% against the US Dollar in the first 45 minutes following the official release. After Caixin PMI came out, the offshore Yuan extended rallies at a slower pace and then began to retrace.
The official PMI and Caixin PMI are calculated by the same approach, which include the same five components with the same weightings: New orders (30%), output (25%), employment (20%), supplier delivery times (15%) and stock of items purchased (10%). The inconsistent PMI prints may result from the differences amongst surveyed companies that are included in the two reports. In terms of the performance of medium and small companies, they will more likely continue to show contraction amid declining levels of private investment, as was released earlier.
Sina News: China's most important online media source, similar to CNN in the US. They also own a Chinese version of Twitter, called Weibo, with around 200 million active users monthly.
- Tightened restrictions released by China's Securities Regulatory Commission (CSRC) over the past week have fired heated discussions in China. CSRC issued three statements in four days in the effort of curbing excessive speculation. The regulator had been closely watching trade haltsled by equity prices touching limit-up levels. For instance, the regulator questioned the accuracy of some semi-annual reports that have sent equity prices soaring after the release of the report, and in response, the regulator conducted investigations on these companies. Market participants agreed with the regulator's intention to protect the equity market, but some argued whether the rules were too detailed and the fact that they may have already interrupted normal trading. As an example, one of the headlines on Sina News today is "Major Risk in Equities May Come from Over-regulation."
Last week, calm in China's equity market was shattered after moves from the banking and securities regulators. The Shanghai Composite Index dropped by -1.11% last week and extended losses on Monday with an additional -0.87% decline. The Shenzhen Component Index plunged by -3.54% last week and continued to drop by another -1.39% on Monday.
China Finance Information: a finance online media administrated by Xinhua Agency.
- The liquidity shortage has been eased at the beginning of August with drops in Shanghai overnight, 1 week and 2 week benchmark borrowing rates. As a consequence, the PBOC reduced cash injections on Monday with a net withdrawal of 30 billion Yuan. In July, the Central Bank strengthened liquidity injections to target institutions and programs, with 486.0 billion Yuan of Medium-term Lending Facility and 139.0 billion Yuan of Pledged Supplementary Lending. This indicates a low probability for the PBOC to cut rates in the near-term.
To receive reports from this analyst, sign up for Renee Mu' distribution list.
DailyFX provides forex news and technical analysis on the trends that influence the global currency markets.