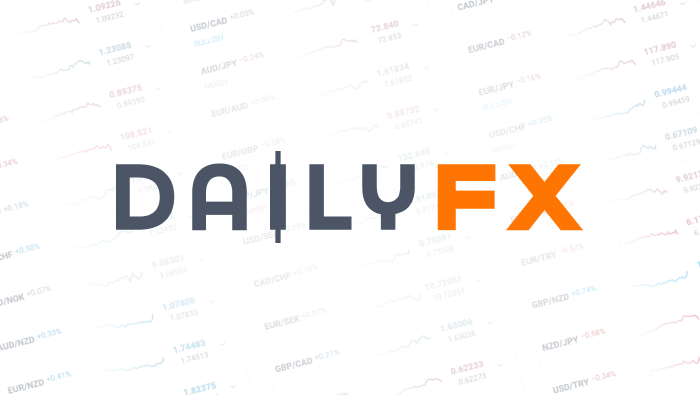 China's Market News: Yuan Rose to 3-Week Highs After FOMC
This daily digest focuses on market sentiment, new developments in China's foreign exchange policy, changes in financial market regulations and Chinese-language economic coverage in order to keep DailyFX readers up-to-date on news typically covered only in Chinese-language sources.
- The PBOC fixed the Yuan stronger after the US Federal Reserve held benchmark rate flat.
- China's banking regulator responded regarding new rules on Wealth Management Products.
- Semi-annual reports have shown steadily-increasing stock purchases led by the government.
To receive reports from this analyst, sign up for Renee Mu' distribution list.
Hexun News: Chinese leading online media of financial news.
- The Chinese Yuan rose to three-week highs on Thursday, after the US Federal Reserve left the benchmark rate unchanged. The initial response to the FOMC decision was a quick bout of USD-strength as the Fed added a slightly less-dovish statement that 'near-term risks to the economic outlook have diminished.' However, only a few minutes after the statement release, the offshore Yuan (USD/CNH) recovered and began trading higher. As of 10:15am EDT on July 28th, the offshore Yuan has strengthened +0.12% to 6.6619. China's onshore market was closed when the Fed announced its decision, and upon the open on Thursday the PBOC fixed the onshore Yuan +74 pips or +0.11% stronger against the US Dollar to 6.6597.
- Volatility in Chinese stocks continued to increase on Thursday after major plunges in the previous session, led by fear on tightened restrictions on Wealth Management Products (WMP). The Shanghai Composite Index, Shenzhen Composite Index and the ChiNext Index all corrected slightly in early trading; however, gains were quickly erased following heavy selling beginning round noon in China. In the latter-portion of the session, Chinese equites recovered steadily, likely driven by official support according to local media. The Shanghai Composite Index climbed back to positive territory to close higher by +0.08%, while the Shenzhen Composite Index and ChiNext remained negative, down -0.09% and -0.73% respectively.
The banking regulator responded on July 28th that new rules for Wealth Management Products are in feasibility study and feedback stage. They will revise rules according to the feedback of the first draft and then publish a second draft for another round of review before finalizing the rules. This hints that volatile moves in Chinese equities may impact the regulator's decision on the new measures.
Xinhua News: theChinese government's official news agency.
- The news agency issued the fourth commentary on July 28th regarding China's economic conditions, following three articles published previously on the topic.
In the fourth piece, the news agency addressed China's industrial upgrading progress: "Currently, China still face numerous challenges, such as financing difficulties in small- and medium-firms and lacks of protection in intellectual property. This means that it will take a considerable amount of time for China to complete industrial upgrading."
China's second quarter GDP came out at 6.7%, slightly better-than-expected. The International Monetary Fund (IMF) also revised up China's outlook in the near-term. These improved gauges may lead to some optimism on China's economy. However, the four commentaries in a row from the government official news agency have revealed on-going difficulties that are not able to be solved in the short-term. Thus, the economy is likely to see continued volatility in the near-term.
- The semi-annual reports of listed companies reveal steady purchases of Chinese shares led by the government. As of July 27th, government-led holdings have been seen in 21 listed companies out of 71 companies that have released their reports. In many of these companies, shares controlled by government-led purchases remained unchanged from the beginning of this year. Last July, China Securities Finance Corporation, approved by the State Council, directly intervened in the equity market during the crisis and set up five funds with 40 billion Yuan each, designated to invest in Chinese stocks. In terms of industries, the five funds have held large shares of manufacturing firms as well as commercial banks.
- Chinese local governments have issued a total amount of 3.77 trillion Yuan of debt as of July 27th, close to the annual issuance of 3.8 trillion Yuan in 2015. As a major portion of fiscal income, the volume of local government debt issued reflects how much the Chinese government wants to support the slowing economy. According to the 2016 fiscal budget, local governments may allow to issue additional 2.5 trillion Yuan over the next five months.
China Finance Information: a finance online media administrated by Xinhua Agency.
- China's railway cargo volume in the first half of 2016 dropped -7.5% to 1.58 billion tons. Compared to the first quarter, the decline was narrowed by -1.5%. Railway cargo volume, electricity consumption and new Yuan loans are the three indicators that the Chinese Premier Li Keqiang uses in the effort of getting a more accurate picture of the broader economy. The continued drop in railway cargo volume indicates contractions in manufacturing sectors though they may be less severe than in the first quarter. On the other hand, railway passenger volume increased in the first six month, rising +12.4% to 1.37 trillion. This shows a faster growth in China's tertiary industry.
To receive reports from this analyst, sign up for Renee Mu' distribution list.
DailyFX provides forex news and technical analysis on the trends that influence the global currency markets.