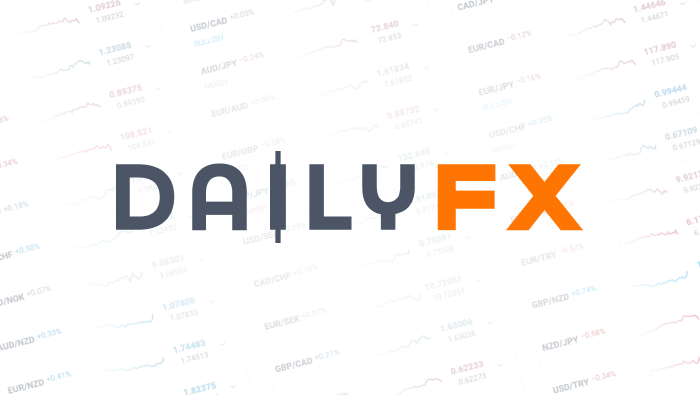 China's Market News: Major SOE was Rejected to Swap Debt into Equity
This daily digest focuses on market sentiment, new developments in China's foreign exchange policy, changes in financial market regulations and Chinese-language economic coverage in order to keep DailyFX readers up-to-date on news typically covered only in Chinese-language sources.
- The Chinese Yuan gained against the US Dollar in both onshore and offshore markets on Tuesday.
- The PBOC increased cash injections this week amid liquidity shortfalls.
- SOEs in manufacturing industries are facing lower profits, higher risk of default and tightened restrictions.
To receive reports from this analyst, sign up for Renee Mu' distribution list.
Hexun News: Chinese leading online media of financial news.
- The onshore Yuan (USD/CNY) extended rally to second day on Tuesday, after the PBOC fixed the daily reference +82 pips or +0.12% stronger to 6.6778. The offshore Yuan (USD/CNH) gained on Tuesday as well, up +13% to 6.6783 as of 10:20 EDT.
- The onshore Yuan demand saw increases this week, with SHIBOR O/N, 1w and 2w in upward trends. As a result, the PBOC added a net of 70 billion Yuan into the market on July 26. Yesterday, the Central Bank issued 150 billion Yuan of new 7-day reverse repos, the highest amount in six months. Amid the liquidity shortage in the short-term, it is expected that the Central Bank will continue to add cash over the rest of the week. In a longer term, the liquidity is relatively sufficient, as the SHIBOR 1M, 3M, 1Y all move in downward trends.
China Finance Information: a finance online media administrated by Xinhua Agency.
- The Ministry of Finance released a performance report on state-owned enterprises (SOEs) over the first six months of 2016. In 2016, China's SOEs are in the spotlight because of the national-wide reforms, as well as increasing default events. According to the Finance Ministry, the profits of SOEs from January to June dropped -8.5% to 1.127 trillion Yuan compared to a year ago. Liabilities in SOEs expanded faster than assets; the growth of liabilities was 17.8% while the growth of assets was 15.2%. In terms of industries, earnings of coal companies turned to positive, the first time this year; however, steel and non-ferrous metal firms were still suffering major losses. This is mainly led by domestic capacity cuts as well as on-going trade disputes between China and other countries on these products. Thus, it is more likely that the SOEs will take longer time to reform and recover, which means China's growth will remain 'L-shaped'.
- The State Council issued a guidance on July 26th designated to promote merges and acquisitions among SOEs led by the central government. Over production is still the No.1challenge that the SOEs are facing. Thus, the State Council demands SOEs to continue cut capacity. Also, small and low-efficient SOEs in equipment manufacturing, construction, electricity, steel, non-ferrous metals, shipping and construction materials are required be either shut down or merged with larger SOEs. This will help to reduce vicious competition among firms and improve the competitive advantage of the entire industry.
- The Deputy Minister of Industry and Information Technology Feng Fei, told that the total steel production cuts in the first half of 2016 were approximate 13 million tons, taking up 30% of the target production cuts in 2016. This means that steel firms need to reduce additional 32 million tons of production over the next six months. Deputy Minister Feng said that he is confident that the yearly target will be achieved. Detailed capacity cut targets have already been assigned to steel producers that are under the close watch of local governments.
Sina News: China's most important online media source, similar to CNN in the US. They also own a Chinese version of Twitter, called Weibo, with around 200 million active usersmonthly.
- China Development Bank, one of the three policy banks in China, rejected Dongbei Special Steel's proposal on a debt-to-equity swap program. This may set up a standard for what kind of firms are eligible for swapping debt to equity. The steel producer, controlled by the government of Liaoning Province, has defaulted on seven of its corporate bonds within four months. The most recent default was on July 17 when the company failed to make an interest payment worth 64.38 million Yuan.
According to the company, it can only afford to pay back 30% of its total debt based on its cash flow and thus requested to swap the rest of debt into equity. However, the policy bank believes that a debt-to-equity swap used by a company like Dongbei Special Steel may trigger a systemic risk in the region or even spread to other parts of the country and therefore rejected the proposal. This may be bad news for the company but could help to reduce market concerns on the risk of debt-to-equity swaps. Earlier, some researchers questioned whether the swap program provides a 'free lunch' to zombie firms. The Finance Ministry told in June that they will issue a negative list for unqualified firms. Dongbei Special Steel's case may give us some clues to the negative list.
To receive reports from this analyst, sign up for Renee Mu' distribution list.
DailyFX provides forex news and technical analysis on the trends that influence the global currency markets.