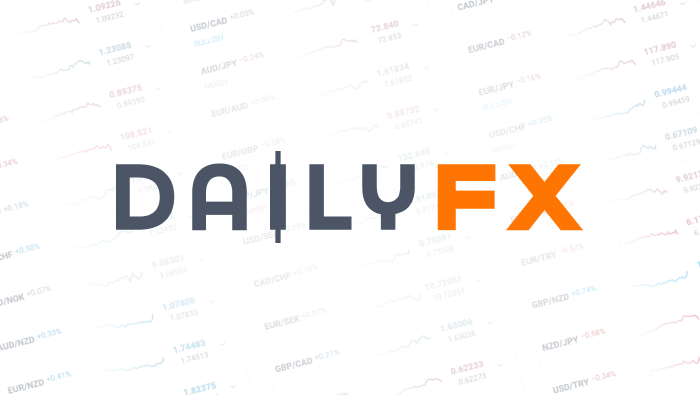 China's Market News: Yuan Stages Biggest Rally in Two Weeks
This daily digest focuses on market sentiment, new developments in China's foreign exchange policy, changes in financial market regulations and Chinese-language economic coverage in order to keep DailyFX readers up-to-date on news typically covered only in Chinese-language sources.
- The Yuan advanced the most in two weeks against the US Dollar following the PBOC's guidance.
- China's Central Bank added short-term liquidity this week in the effort of meeting temporary demand.
- China's tax income in the first six months increased +9.4%, providing support to the proactive fiscal policy.
To receive reports from this analyst, sign up for Renee Mu' distribution list.
Hexun News: Chinese leading online media of financial news.
- The onshore Yuan extended its rally against the US Dollar for the second consecutive day after the PBOC fixed the Yuan rate 25 pips or 0.03% stronger from the Tuesday fix. As of 10am EDT, the onshore Yuan (USD/CNY) has increased +0.3% to 6.6728. The offshore Yuan (USD/CNH) strengthened as well, rising +0.41% on Wednesday, which is the largest rally in two weeks. China's financial institutions suspect that the PBOC may intend to hold Yuan rates near or below the key level of 6.70 ahead of the G20 ministers meeting in Chengdu this weekend.
From July 23rd to 24th, finance ministers and central bank governors from G20 countries will meet in Chengdu, a major Chinese city in the southwest region. This will be the first meeting of these top officials after the Brexit decision. It is expected that they will discuss topics such as how to promote the global economy and maintain financial stability in the post-Brexit world.
Sina News: China's most important online media source, similar to CNN in the US. They also own a Chinese version of Twitter, called Weibo, with around 200 million active users monthly.
- China's Central Bank started to add liquidity to the market this week, following two weeks of withdrawals. The Shanghai overnight Yuan borrowing rate saw increases from Monday, indicating slightly tightened liquidity in the short term. Thus, the PBOC injected a net of 30 billion Yuan on Tuesday and 45 billion Yuan on Wednesday. The increasing demand in cash is mainly resulting from corporate tax payments in July. In terms of the medium-term liquidity, 1W, 2W, 1M, 3M SHIBOR are all in downward trends, indicating sufficient supply.
- China's tax income in the first six months of 2016 increased +9.4% to 6.4979 trillion Yuan, according to the State Administration of Taxation. After deducting the carryover effect, the real growth in tax income was +5.1%. The increase in tax income is critical for China right now as it contributes a major portion of China's fiscal income. As the efficiency of monetary policy is on the decline, the Chinese government is introducing proactive fiscal policy to support the slowing economy. Sufficient tax income assures this kind of policy to remain sustainable. Also, the breakdown of tax income shows that the tertiary sector continues to expand as expected: Taxes collected from the third industry increased +10.9% from last year and took up 58.2% of all the taxes.
China Finance Information: a finance online media administrated by Xinhua Agency.
- The National Development and Reform Commission (NDRC) announced a national railway plan on July 20th. By 2020, China will establish a railway network of 150,000 km (93,205.7 miles). In 2015, the Chinese government launched a five-year plan, which is to double its 2010 GDP and per-capita income of Chinese household by 2020. In order to reach the target, China needs to maintain an annual growth of 6.5% over the following years. National infrastructure projects such as railway constructions will help to boost the economic growth. Also, they provide job opportunities for construction workers who are facing job relocation challenges due to the national-wide production cuts.
To receive reports from this analyst, sign up for Renee Mu' distribution list.
DailyFX provides forex news and technical analysis on the trends that influence the global currency markets.