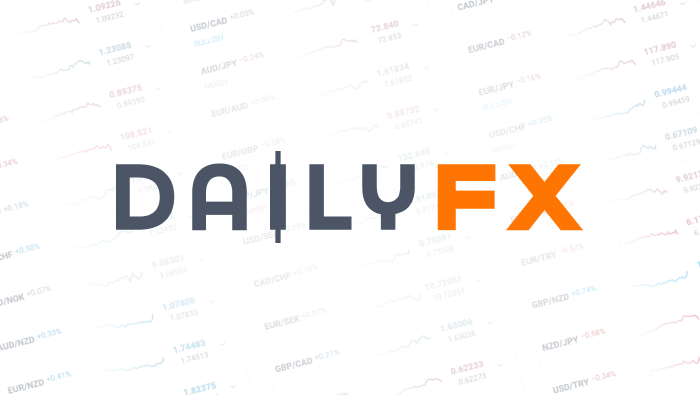 China's Market News: CSRC Launches Post-MSCI Reforms
This daily digest focuses on market sentiment, new developments in China's foreign exchange policy, changes in financial market regulations and Chinese-language economic coverage in order to keep DailyFX readers up-to-date on news typically covered only in Chinese-language sources.
- 920 firms are selected by China's security regulator to join the innovation segment of NEEQ.
- CSRC announced to revise the asset restructuring approach in the effort of cleaning up zombie firms.
- SAFE said that the capital-outflow pressure was eased further in May with improving data.
To receive reports from this analyst, sign up for Renee Mu' distribution list.
Hexun News: Chinese leading online media of financial news.
- China's National Equities Exchange and Quotations (NEEQ), also known as the "new third board", has been split into two markets: The innovation market and the basic market. The NEEQ was launched in January 2014 and was designated as a financial platform for startup companies. Currently, about 7,300 companies are listed on the NEEQ, while the total listed companies on both Shanghai and Shenzhen A-shares are fewer than 3,000. However, the daily trading volume on the NEEQ was only several hundred million yuan compared to more than 100 billion yuan on Shanghai or Shenzhen alone.
In order to improve the efficiency and liquidity of NEEQ, China Securities Regulatory Commission (CSRC) decided to split the board into the above mentioned two segments and only qualified companies are allowed to trade at the innovation market. On June 18th, CSRC announced 920 companies to be included in the innovation segment; the rest are classified into the basic segment. The total profits made by the 920 companies in 2015 were 37.7 billion yuan, making up 41% of the total of all listed companies on NEEQ.
- The securities regulator announced that they'd revise the asset restructuring approach of listed companies on June 20th, in the effort of cleaning up shell companies and zombie firms. The details of the new rule will be released soon. It is expected that at least one hundred companies will be forced to leave the market, according to Wind Information, a leading Chinese financial data and solutions provider.
- CSRC said that the mainland regulator has been closely working with Hong Kong regulators regarding the Hong Kong Stock Connect (SHSC) and will launch the new system this year. Introducing SHSC has been considered as a major step to boost the odds of China's A-shares to be included in the MSCI Index. Although MSCI announced that China's A-shares will not be included at their decision last week, they did leave the window open for an off-cycle announcement if 'further significant positive developments occur ahead of June 2017'. SHSC could be such a significant development and thus is worth keeping a close eye on.
- China's Central Bank issued 170 billion yuan of 7-day reverse repos on June 20th, a new two-month high. The increased size of the new issuance was mostly due to the large amount of reverse repos maturing on the day, which was 110 billion yuan. The net liquidity added was 60 billion yuan. China's Central Bank has been maintaining a stable liquidity supply over the past two months, using reverse repos to meet short-term demand and Medium-term Lending Facilities to meet a longer-term demand.
SAFE News: China's foreign exchange regulator.
- The spokesman of SAFE said that the capital-outflow pressure further eased in May. The deficit in the foreign exchange settlements and sales by banks narrowed -47% in May to $12.5 billion from the previous month. This is the fifth consecutive monthly drop. The deficit in the foreign exchange receipts via non-bank sectors widened to $23.5 billion in May from $8.9 billion in April but the foreign exchange payments via non-bank sectors turned to a surplus of $200 million from a deficit of $2 billion last month. A deficit in the above three gauges indicates that capital outflows from China exceed inflows to the country. A narrowed deficit or a surplus means the condition has shown improvement.
Sina News: China's most important online media source, similar to CNN in the US. They also own a Chinese version of Twitter, called Weibo, with around 200 million active users monthly.
- China's Statistics Bureau released the housing prices in the 70 medium-to-large cities in May. 60 out of the 70 cities reported price increases in new home sales, 6 reported decreases and 4 unchanged. The largest monthly increase in May was +5.5% in Xiamen, a major city on the southeast coast. In terms of the old home sales, 49 out of the 70 cities reported price increases, 13 reported decreases while 8 were unchanged. The largest monthly increase in existing home sales was +6.3%, in Xiamen as well.
In terms of the housing inventory, tier-two cities saw significant drops. The housing inventory of tier-two cities in a survey made by Yiju Research Institution fell -0.8% in May. In specific, the inventory circle in Hefei, Nanjing, Suzhou and Xiamen, four major tier-two cities, has dropped below 2 months by the end of May.
Written by Renee Mu, DailyFX Research Team
To receive reports from this analyst, sign up for Renee Mu' distribution list.
DailyFX provides forex news and technical analysis on the trends that influence the global currency markets.