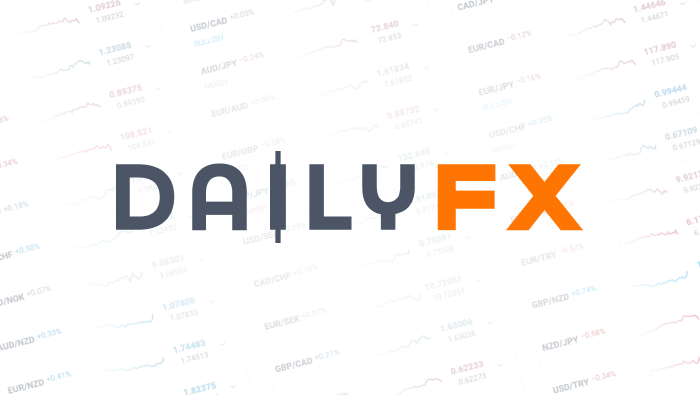 China's Market News: Currency Regulator Comments on Yuan Volatility
This daily digest focuses on market sentiment, new developments in China's foreign exchange policy, changes in financial market regulations and Chinese-language economic coverage in order to keep DailyFX readers up-to-date on news typically covered only in Chinese-language sources.
- SAFE official said Yuan's real rate depreciated by 1.3% in the 1Q; it was relatively stable.
- SAFE: It is less likely to see extremes moves in Yuan over the following periods.
- The Ministry of Agriculture issued a detailed plan for hog production in the effort to curb inflation.
To receive reports from this analyst, sign up for Renee Mu' distribution list.
SAFE News: China's Foreign Exchange Regulator.
- The spokesman of State Administration of Foreign Exchange, Wang Chunying, commented on the foreign exchange market and China's FX policies.
She said that the Yuan's real rate in the first quarter depreciated by 1.3% and the nominal rate dropped by 2.3% according to the BIS data; Yuan's rate remains stable relative to a basket of currencies. She mentioned that some currencies depreciated over 10% within a short period; it is less likely to see such extreme moves in the Chinese Yuan over the following period.
In terms of further Fed rate hike, the regulator believes it may affect China's capital flows in the short term; yet, in the long term, the impact is limited. Also, the regulator is considering to further open up the derivatives market and to provide it with more eligible products.
Hexun News: Chinese leading online media of financial news.
- 10 Chinese commercial banks are selected to participate in the pilot program, "investment and loan linkage mechanism", for banking system reforms. The pilot program will allow banks to set up equity investment arms and directly invest in innovative companies such as technology companies. The new program can benefit both sides: banks may develop new drivers while their traditional business is contracting due to the economic slowdown; innovative companies which have both high growth potential and high risks may have more sources of funds. Under China's current law, commercial banks are forbidden to hold direct shares of non-bank institutions. Another pilot program in development, debt-to-equity swap program, shares a similar condition.
China Finance Information: a finance online media administrated by Xinhua Agency.
- The Ministry of Agriculture published a detailed plan for 2016 to 2020 in the effort to increase hog production and to meet the increasing demand. This is seen as a government reaction to curb the inflation as promised earlier. Pork has taken up 64% of the total meats consumed by Chinese households. Thus, pork and hog prices are considered as leading indicators for China's Consumer Price Index. In the March report, China's pork prices were reported to increaseby 28.4% on an annual basis. Earlier reports show that hog prices have increased over 60% from a year ago.
- PBOC published a joined statement with China Banking Regulatory Commission, China Securities Regulatory Commission and China Insurance Regulatory Commission in the effort to help steel and coal industries to cut excess production. Detailed measures include that commercial banks should strictly restrict new loans issued to support new production of steel and coal firms. Also, banks should choose appropriate ways such as through debt restructuring to resolve their non-performing loans in relate to those firms.
- Xinhua News published a report on the performance of China's four free trade zones (FTZs): Shanghai, Guangzhou, Tianjin and Fujian. Among the 149 companies participated in the survey, 74.82% companies are satisfied with the FTZs overall. However, in terms of innovations and opening up, only 19.46% and 52.35% firms feel satisfied respectively. Establishing FTZs has become a popular strategy for local governments to attract overseas business and stimulate the local economy. Whether the foreign companies are satisfied and would like to continue to run their businesses in the free trade zones will determine if the local regions can maintain such momentums.
Written by Renee Mu, DailyFX Research Team
To receive reports from this analyst, sign up for Renee Mu' distribution list.
DailyFX provides forex news and technical analysis on the trends that influence the global currency markets.