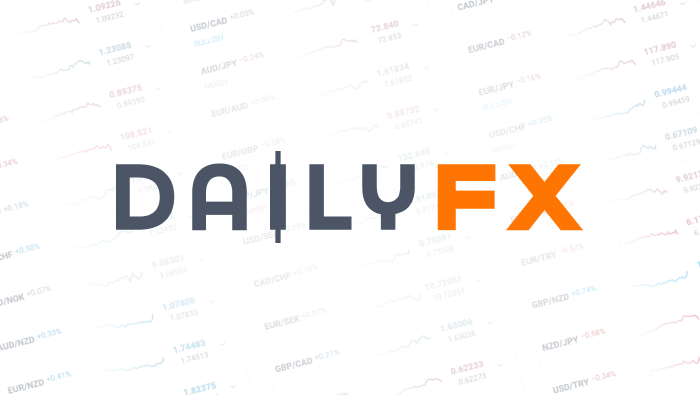 China's Market News: Leading Firm Tries to Avoid Default
This daily digest focuses on market sentiment, new developments in China's foreign exchange policy, changes in financial market regulations and Chinese-language economic coverage in order to keep DailyFX readers up-to-date on news typically covered only in Chinese-language sources.
- Guosen Securities denies default on the ¥38-million yuan coupon payment in the offshore Yuan bond market.
- Yuan overnight borrowing rate in Hong Kong fell into negative territory for the first time in history.
- Standard & Poor downgraded China's outlook; Chinese media holds a different opinion.
To receive reports from this analyst, sign up for Renee Mu' distribution list.
Phoenix News: a leading Hong-Kong news agency.
- Guosen Securities Hong Kong unit issued a clarification note on the evening of March 31 (local time) in response to a claim reported by media that the entity is likely to default on a ¥38-million yuan($5.9 million) coupon payment due on April 24. Guosen Securities is the eight-largest securities firm in China. If the default happens, Guosen Securities will become the first Chinese state-owned enterprise (SOE) defaulting on debt in the offshore bond market. SOEs are normally considered to be backed by the Chinese government and therefore have high credibility. A default event of a SOE may indicate a shift tone of Chinese government in supporting SOEs.
Earlier, Financial Times reported that Bank of New York Mellon, the trustee of Guoesen Securities Hong Kong unit, sent its creditors a notice dated March 23 showing concerns on whether the firm would able to make the above mentioned payment for its 1.2-billion yuan dim-sum bond. Dim-sum bonds refer to Yuan-denominated bonds issued at offshore markets. The trustee also warned creditors of the keepwell structure which is used to increase the credibility of the bond. Under a keepwell agreement, the parent company (Guosen Securities mainland, in this case) promises to support its special purpose vehicle (Guosen Hong Kong, in this case). However, it is different from a parent company guarantee.
In Guosen unit's response, it says that the bond issuer has confidence it will make the full payment; the keepwell agreement is in full force and effect. The notice was published at Hong Kong Stock Exchange, where the bond trades. Full text can be found here.
SAFE News: China's Foreign Exchange Regulator.
- SAFE announced the data of Chinese banks' oversea holdings for the first time. As of the end of 2015, the total oversea assets of Chinese banks were $721.6 billion; total foreign debt was $943.7 billion; net deficit was $222.1 billion. In specific, commercial loans took up 80%, bonds were 7% and equities and other assets were 14%. In terms of currencies, US Dollar-denominated assets took up 73%, Yuan-denominated assets were 8% and assets in other currencies were 19%.
China joined the International Banking Statistics (IBS) at the end of 2015. Reporting banks overseas assets and debt is part of the deal for China to become an IBS member. The foreign exchange regulator will publish this report on a quarterly basis.
China Finance Information: A finance online media administrated by Xinhua Agency
- The total Yuan deposits in Hong Kong dropped by 5.7% to 803.9 billion yuan in February from the previous month. This is the lowest level since October, 2013. Yuan wire transfers in relate to cross-border trade settlement fell 41.7% to 279.8 billion yuan in February from a month ago.
- Yuan's overnight borrowing rate (CNH HIBOR) fell to a negative territory on March 31 for the first time since it was quoted. CNH HIBOR on Thursday was -3.725%. This is another dramatic move of Yuan's borrowing rate in the offshore market. Two months ago, offshore Yuan rate jumped to 66.82% as China's Central Bank was stamping out Yuan short speculation. The rate plunge last night may result from Hong Kong companies sharply selling the currency at the end of a fiscal year. Companies are required to maintain deposit reserves based on the level of their balance sheet at the fiscal year end. Thus, they have incentive to reduce unnecessary holdings in the effort to minimize deposit reserves.
However, the HIBOR on March 31 did not always have the lowest rate. In 2014, the March 31 HIBOR was 0.79650% compared to a lower one of 0.75150% on April 1. In 2015, the March 31 HIBOR was 2.29050% higher than 2.79400% on March 24.
Sina News: China's most important online media source, similar to CNN in the US. They also own a
Chinese version of Twitter, called Weibo, with around 200 million active usersmonthly.
- Standard & Poor's cut the outlook for China's credit rating to negative from stable. The Chinese media said no need to panic for the downgrade.
Chinese government's official news agency has yet issue any comment.
Written by Renee Mu, DailyFX Research Team
To receive reports from this analyst, sign up for Renee Mu' distribution list.
DailyFX provides forex news and technical analysis on the trends that influence the global currency markets.