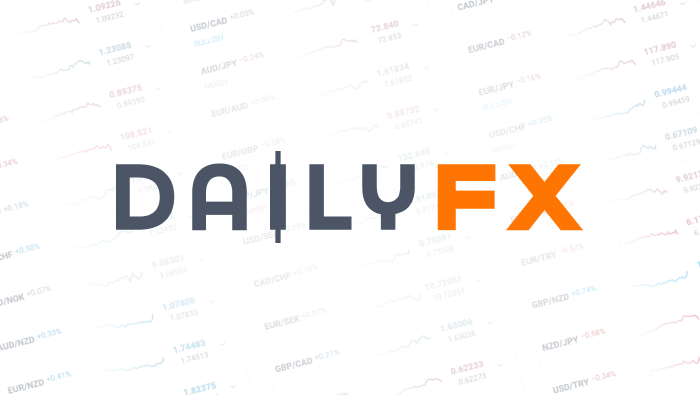 China's Market News: Growth Forecasts Lowered, but Financials Improve
This daily digest focuses on market sentiment, new developments in China's foreign exchange policy, changes in financial market regulations and Chinese-language economic coverage in order to keep DailyFX readers up-to-date on news typically covered only in Chinese-language sources.
- China's Central Bank appointed two new members to replace those leaving the Monetary Policy Committee.
- PBOC official predicted a lower-than-expected GDP growth in the first quarter.
- China's national asset management company reported increased net profit gained from bad debt resolution.
To receive reports from this analyst, sign up for Renee Mu' distribution list.
PBOC News: China's Central Bank
- The Central Bank named two new members to the Monetary Policy Committee: the Chairman of China Security Regulatory Commission (CSRC), Liu Shiyu, and the Chief of National Bureau of Statistics (NBS), Ning Jizhe. They replaced the previous Chairman of CSRC and previous Chief of NBS who were members of the Committee.
The Monetary Policy Committee meets on the first month of each quarter. The Chairman of the Committee is Central Bank Governor, Zhou Xiaochuan. There are in total 15 members on the committee.
Sina News: China's most important online media source, similar to CNN in the US. They also own a
Chinese version of Twitter, called Weibo, with around 200 million active usersmonthly.
- Huang Yiping, a member of the Monetary Policy Committee said China's GDP in the first quarter may come out slower than initial forecasts as China's economy still faces downward pressure. A government-led research department, the Chinese Academy of Social Sciences, recently lowered their Q1 GDP to 6.7%; growth in the second quarter is expected to improve slightly to 6.8%. A worse-than-expected condition could lead to additional stimulus from the Central Bank over the following periods. In turn, this would likely drive the Yuan lower.
China Finance Information: A finance online media administrated by Xinhua Agency
- China Cinda Asset Management Co., one of the four national asset management companies, reported improved net profit and asset figures in 2015. The net profit to stock holders increased 17.9% to 14.0 billion yuan; total assets rose 31.1% to 714.0 billion yuan. The four national asset management companies were approved by the State Council and led by the Central Bank. They are designated to take over bad debt from state-owned banks and enterprises and resolve the bad debt through repackaging, swaps, auction and other methods. The four national asset management companies have come under the spotlight lately as China's bad debt problem becomes worse. The other three companies are China Huarong, Great Wall and Orient Asset Management Corporation.
- The first five privately-owned commercial banks reported their performance in 2015. The total asset of the five banks was 79.4 billion yuan and the total debt was 65.1 billion yuan. Three out of the five banks had a zero-ratio of bad debt. Introducing privately-owned commercial banks is a major reform on China's banking system which is currently dominated by the state-owned banks. In addition to the five existing banks, 12 more privately-owned banks are in development and may be established in 2016.
Sohu News: a Chinese leading online news agency.
- China National Coal Association forecasts that the total demand and supply of coal will drop 2% in 2016. Last year, the coal production and coal consumption were 3.75 billion tons and 3.97 billion tons, dropping 3.3% and 3.7% respectively on a yearly basis. The Association's target is to cut the coal production over the following two years to a balance level of 3.5 to 3.6 billion tons per year. By then, the coal price will rise back to a reasonable range.
Written by Renee Mu, DailyFX Research Team
To receive reports from this analyst, sign up for Renee Mu' distribution list.
DailyFX provides forex news and technical analysis on the trends that influence the global currency markets.