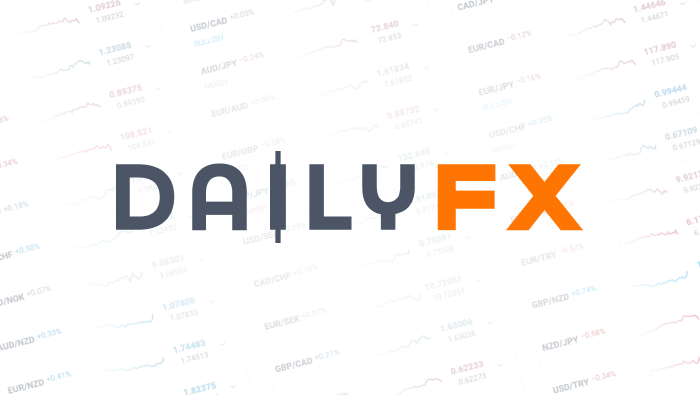 China's Market News: New Regulations Aim to Curb Real Estate Prices
This daily digest focuses on market sentiment, new developments in China's foreign exchange policy, changes in financial market regulations and Chinese-language economic coverage in order to keep DailyFX readers up-to-date on news typically covered only in Chinese-language sources.
- The Chairman of China's national asset management firm expects bad debts to increase over the following three years.
- China will introduce a value-added tax to real estate, construction, finance and services industries as of May 1.
- Tightened rules on second home purchases are likely to curb the soaring housing prices in Shanghai.
To receive reports from this analyst, sign up for Renee Mu' distribution list.
Hexun News: Chinese leading online media of financial news
- The Chairman of China Huarong Asset Management, Lai Xiaomin said China's bad debts will continue to increase over the following three years. The company is the largest financial asset management company in China and is one of the four asset management companies approved by the State Council. Mr. Lai said China is in a challenging condition: the total amount of bad debts is 1.98 trillion yuan, special loan of 2.68 trillion yuan and account receivable is 10.8 trillion yuan. He also addressed that the company will increase overseas investment over the following period.
- China's Central Bank Governor, Zhou Xiaochuan, said at the Boao Forum for Asia (BFA) that abnormal capital flows are harmful to emerging economies. He also said a common view at the Forum is that regulators should not over reply on monetary policy; fiscal policy may play a bigger role lately. BFA, known as Asian Davos, is an annual conference hosted in Boao, China for leaders from government, business and academia in Asia and Australia to discuss economics, cooperation and other issues. The conference this year is from March 22 to 25.
Sina News: China's most important online media source, similar to CNN in the US. They also own a Chinese version of Twitter, called Weibo, with around 200 million active usersmonthly.
- As of May 1, 2015, a valued-added tax (VAT) will replace sales tax in real estate, construction, finance and services industries, announced by the Finance Ministry. In specific, in the real estate sector, a 5% VAT will be applied to the sale of residential properties held for less than two years. The VAT will be waived if the property has been held for more than two years. This rule intends to curb short-term speculation in the housing market and protect home buyers who have a real need. Property sales in the four largest cities of China are not subject to the VAT exemption due to their soaring housing prices recently.
- Shanghai issued additional rules to control the fast growing housing prices in the region. The maximum discount on mortgage rates is reduced to 10% from the current average of 15%. Some favorable policies have been revised as well: purchasing a new home with fully paid mortgages on previous ones is now considered as a second home purchase and thus will be applied with higher mortgage rates. Also, properties are classified into two categories: common and extraordinary. Local citizens purchasing a second home under the extraordinary category will be required to make a 70% down payment. Under the new rules, the housing supply in the region is expected to increase, as many citizens have to sell their first homes in the effort to acquire sufficient funds to purchase the second one.
- A survey conducted by Citi Bank shows that 63% of billionaires in Hong Kong predicted the housing prices in the region will continue to drop over the next two years. Hong Kong's real estate was once among the most expensive ones around the world. However, from 2015, the housing market has seen weakness. The closing price of a land sale in February plunged 70% compared to a similar deal six months ago. Falling property prices is likely to continue to drag down the city's economy. Hong Kong's richest tycoon, Li Ka-shing said last week that Hong Kong's economy is the worst he has seen in 20 years.
China Stock News: Chinese leading online media of financial news
- China's Central Bank released the data of financial market in February. In terms of equities, the daily trading volume in Shanghai Stock Exchange dropped 11.3% to 193.4 billion yuan from the last month; the daily volume in Shenzhen Stock Exchange dropped 8.6% to 296.0 billion yuan. In terms of bonds, the total new bonds issued in February were 1.9 trillion yuan. In specific, the central government issued 90 billion yuan bonds and local government issued 166.8 billion yuan bonds.
- The soaring pork prices in China have raised market concerns on inflation. According to the National Development and Reform Commission, the hog price on March 9has increased by 52.8% to 18.62 yuan/kg from a year ago. Chinese equity investors keep a close eye on price moves in hog and pork as they use them as leading indicators for the inflation. Higher-than-expected inflation rate may lead to central bank's shift in monetary policy, though currently there is still room for China to reach its target inflation rate of 3%.
Written by Renee Mu, DailyFX Research Team
To receive reports from this analyst, sign up for Renee Mu' distribution list.
DailyFX provides forex news and technical analysis on the trends that influence the global currency markets.