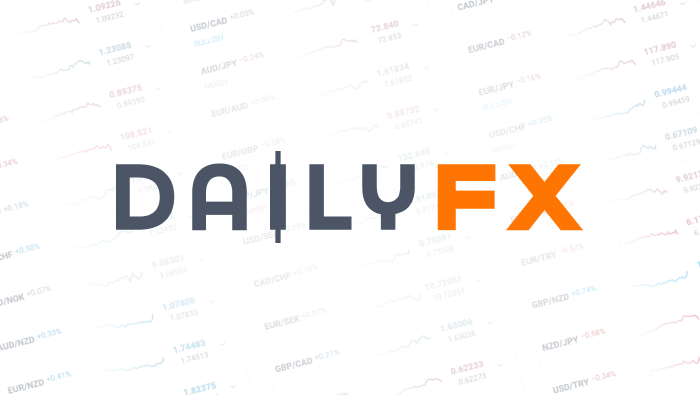 Chinese Media Looks For Stock Rebound After Top Regulator Steps Down
This daily digest focuses on market sentiment, new developments in China's foreign exchange policy, changes in financial market regulations and Chinese-language economic coverage in order to keep DailyFX readers up-to-date on news typically covered only in Chinese-language sources.
- Chinese media speculates that there may be a high probability of a further equity rebound based on historical records.
- China's reaffirmation of adopting a proactive fiscal policy may indicate additional moves to be released in the near future.
- Introducing new competitors in the third-party payment business help ease changes to Chinese commercial banks.
To receive reports from this analyst,sign up for Renee Mu' distribution list.
Sina News: China's most important online media source, similar to CNN in the US. They also own a Chinese version of Twitter, called Weibo, with around 200 million active usersmonthly.
- Sina News produced a summary of Chinese equity performance after each previous CSRC leader stepped down. The media report indicates that according to history, the probability of seeing a rise in stock prices in the short term is high.
Chinese A-shareEquity Performance (Shanghai Composite Index)
| | | | | |
| --- | --- | --- | --- | --- |
| No. | Name of the Securities Head | 1st Day after the stepping down (%) | 2rd Day after the stepping down (%) | 1st Month after the stepping down (%) |
| 1 | Liu Hongru | 2.53 | 4.46 | -8.08 |
| 2 | Zhou Daojiong | 2.67 | 1.76 | 3.01 |
| 3 | Zhou zhengqing | 2.47 | 6.45 | 9.55 |
| 4 | Zhou Xiaochuan | -0.09 | -4.64 | 6.86 |
| 5 | Shang Fulin | -0.21 | 2.22 | -5.66 |
| 6 | Guo Shuqing | -1.68 | 2.19 | -3.17 |
| 7 | Xiao Gang | 2.35 | ? | ? |
- China's Politburo Standing Committee said on Monday that the country will continue to adopt the proactive fiscal and the prudent monetary policy. The Politburo meeting is a pre-meeting before the two top national conferences scheduled in less than two weeks: National People's Congress Conference opening on March 5, 2016 and Chinese People's Political Consultative Conference on March 3, 2016. The two conferences will discuss the annual budget and top policies. These meetings usually last for two weeks.
- Headsup: China's Central Bank Governor, Zhou Xiaochuan will speak at a press conference in Shanghai scheduled for February 26 (local time) and will take questions. G-20 meetings will be held in Shanghai on February 26 and 27. Finance ministers and central bank governors of member countries will attend the meetings.
China Stock News: Chinese leading online media of financial news
- Regional news: Qingdao, a city on the east coast of China, is applying for a free trade zone within the region. According to the Shanghai Shipping Exchange, the Qingdao port has become the world's seventh busiest port in 2013 by both total cargo and total container volume. Setting-up free trade zones has become a popular strategy for local Chinese governments to stimulate local economies. Specifically, cities with major ports are encouraged to build free trade zones as it would follow one of China's top strategies for 2016 – the One-Belt One Road initiative, which includes designs to create new marine routes to connect China with the rest of the world.
- Industry news: Samsung Pay will be launched in China in March following Apple Pay. Samsung has reached a deal with China UnionPay regarding the mobile payment business in China last December. Currently, two local mobile payment systems have taken up 89.1% of the total third-party payment business: Alipay is 69.9% and Tenpay is 19.2%. Unlike the Apple Pay or Samsung Pay, the two Chinese local apps provide deposit functions which have taken away part of traditional banks' business. Thus, Chinese commercial banks and China UnionPay have incentive to cooperate with Apple Pay and Samsung Pay which will help to increase their credit and debit card transaction volume. On one hand, China's fast developing e-commerce industry with companies such as Alibaba has been providing growth momentum to the country. On the other, when e-commerce firms are entering the banking business, they challenge the traditional banks which are already busy dealing with bad debt and other issues.
Written by Renee Mu, DailyFX Research Team
To receive reports from this analyst,sign up for Renee Mu' distribution list.
DailyFX provides forex news and technical analysis on the trends that influence the global currency markets.