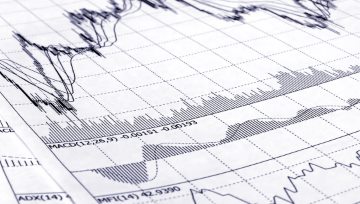 USD Strength: Is a Strong Currency Good or Bad?
What's on this page
FX news and analysis:
Politicians generally welcome a strong currency; economists say it can be either good or bad.
For traders, it's the impact on other assets that really matters.
Check out the IG Client Sentiment data to help you trade profitably.
Importance of a strong currency
Politicians tend to welcome a strong currency and keep quiet when it falls, as though it were a vote of confidence in their abilities. For economists, it has both pros and cons. For traders, however, the key point when a currency surges or collapses is the likely impact on other assets.
To illustrate the political point, Donald Trump welcomed, on Twitter, the advance in the US Dollar from mid-February to mid-August 2018 – implying that it reflected well on his tenure as US President.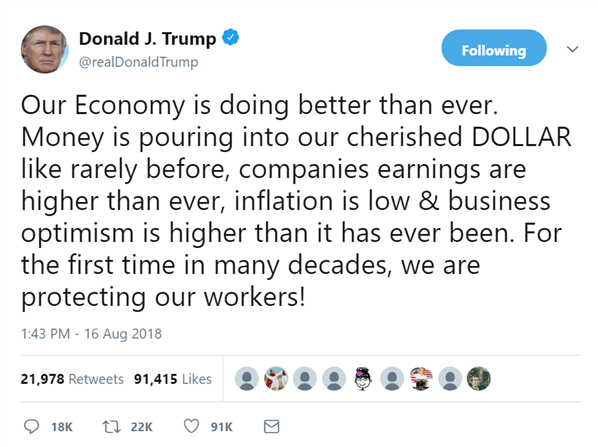 Earlier, European Commission President Jean-Claude Juncker said in a lecture that "The future of the European Union is the future of the Euro, and the future of the Euro is the future of the European Union as a whole." Philip Hammond, the UK Chancellor of the Exchequer, said the UK government was "very happy" with the position of the British Pound back in January 2018 after it hit its highest level against the US Dollar since the Brexit vote in June 2016.
However, politicians being politicians, some also criticize others for engineering their currencies lower to obtain an advantage in the cross-border trade of good and services.
Economists take a more nuanced view, arguing that sometimes a strong currency is beneficial and sometimes a weak one is. The pros and cons were outlined a few years ago by Bob McTeer, a former President of the Federal Reserve Bank of Dallas, in an article for Forbes. "You are probably way ahead of me on this, but I'll say it anyway: It depends," he wrote.
Impact of a strong currency on traders
For traders, at first glance, it hardly matters. A strong currency is good for one with a long position and bad for one who is short. A weak currency is good for one with a short position and bad for one who is long.
However, the big picture is more complicated. For example, there is often a negative correlation between GBP and the FTSE 100 index of the major London-listed stocks – meaning that when one goes up the other tends to go down. This is because most of those major companies are internationally-focused – banks and miners, for example – which generally benefit from a weaker home currency as their international earnings are worth more in Sterling terms.
That correlation can be seen in the following chart, where the candlesticks show the FTSE 100, the blue line GBPUSD and the inverse correlation at the bottom.
Correlation Between the FTSE 100 and GBPUSD, Daily Timeframe (December 8, 2017 – August 23, 2018)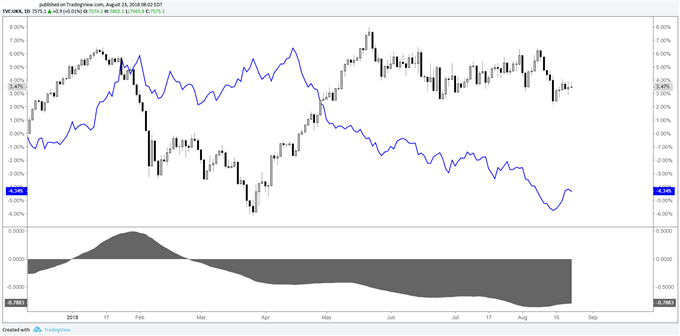 Source: TradingView
A trader with long positions in both the FTSE 100 and GBPUSD is therefore unlikely to benefit, whichever way the currency pair moves. Someone with a long position in one and a short in the other is doubly exposed if the currency moves the "wrong" way – although, of course, potential profits are higher too.
Possibility of contagion
Another very important point to remember is the possibility of contagion. One of the biggest currency moves in the Spring and Summer of 2018 was the Turkish Lira, which slumped from less than four to the US Dollar in March to more than seven to the Dollar in August; a drop of 82%.
USDTRY Price Chart, Daily Timeframe (March 20 – October 18, 2018)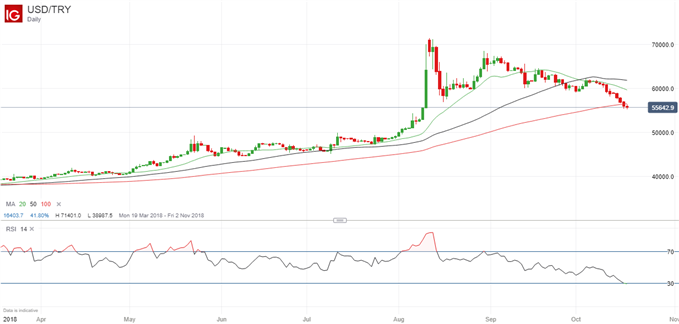 That drop raised concerns about emerging-market assets generally. So, for example, over the same period there was a much more modest fall in the Turkish Lira against the South African Rand – down from just over three to just under two, or a drop of 54%.
ZARTRY Price Chart, Daily Timeframe (March 7 – October 18, 2018)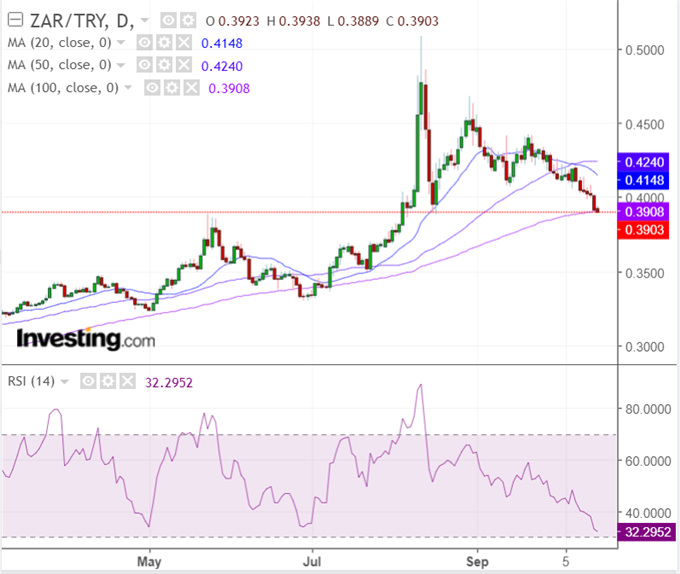 Source: Investing.com
Finally, it needs to be noted that an investor in a foreign stock or bond market needs to watch the exchange rate as well as the price of the stock or bond. An FX move in the wrong direction can wipe out any gains unless the currency risk has been hedged.
Resources to help you trade the forex markets:
Whether you are a new or an experienced trader, at DailyFX we have many resources to help you:
--- Written by Martin Essex, Analyst and Editor
Feel free to contact me via the comments section below, via email at martin.essex@ig.com or on Twitter @MartinSEssex
DailyFX provides forex news and technical analysis on the trends that influence the global currency markets.