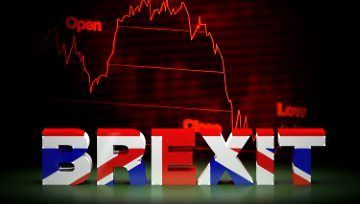 Brexit Latest: Kicking the Can or Sealing a Plan?
What's on this page
Brexit Talking Points:
November 'emergency EU meeting' now seen as the first possible date for Brexit progress.
Are talks gridlocked or is there now a workable plan that may produce a long-awaited deal?
Traders must be aware of any shifts in the negotiating timetable.
Brexit – An Increasingly Bitter Divorce
Brexit: Shifting the Timeline May be a Positive Move
The EU Summit on October 17-18 has long been seen as the last date for the European Union (EU) and the United Kingdom (UK) to agree to terms for the UK's exit from the single market and for establish future trade agreements. The latest round of talks ended with both sides making positive noises, but no hard and fast deal was struck.
While EU negotiator Michel Barnier and his UK counterpart Dominic Raab have said that they would like an agreement by mid-October, both sides have talked about flexibility with an 'emergency EU meeting' in November being mooted. Both negotiators have agreed to hold continuous talks to break the current impasse, with the current timetable no longer a fixed issue. The original October date was set to allow both sides the time and flexibility to ratify the deal with their respective governments before the UK officially parts company with the EU on March 29, 2019. Setting the extreme, the December EU Summit meeting has always been seen as too close to the UK's departure date to allow the EU and the UK to fully endorse any agreement.
Brexit: Deal or No Deal
This new November deadline may be viewed as either good or bad for future relationships between the two parties. Those who believe that the UK will leave the EU without any future trade agreements – and therefore reverting to WTO rules - may see this additional meeting as yet another example of 'kicking the can down the road' and with some justification as little has been decided upon since the Brexit vote on June 23, 2016.
Those with a 'glass half-full outlook' may counter that this extension is more about getting a future trade agreement sealed as it would leave both sides with a little more wiggle room to finalize solutions on the more problematic issues, including the border issue between the Republic of Ireland and Northern Ireland.
As we go to print, EU chief negotiator Michel Barnier has opened the negotiating door ajar saying that he is prepared to offer the UK a bespoke partnership "such has never been with any other third country".
Trade Will be The Driving Force
As we stand, both sides are sticking to their well-worn mantra's. The EU continues to reiterate its Four Pillars – free movement of goods, services, capital and labor – while the UK perseveres with its 'no deal is better than a bad deal' stance.
One area that both sides will want to agree upon is trade. The latest UK Parliamentary statistics (July 31, 2018) show that the EU is the UK's largest trading partner, while the EU runs a substantial trade surplus with the UK. UK exports to the EU totaled GBP274 billion, while UK imports from the EU were GBP341 billion. Neither side wants to jeopardize these trade flows, and both would come under heavy political, and commercial, fire if trade tariffs were introduced due to a lack of flexibility between the negotiating teams.
A look back in history sometimes gives us a chance to take a look into the future, and trade wars are no different – they serve neither side. We recently published a special report on US China trade wars and concluded that the latest round of tariffs between the two largest economies in the world "may ultimately prove to be another stepping stone on the path to deeper global trade integration that's been the driving force for developed and developing economies alike since World War II."
Be Aware of Event Risk
Traders will need to be fully cognizant of any shifts in the Brexit timetable and what it may mean for UK and EU asset classes moves. DailyFX analyst Martin Essex produced a top-down look at using News and Events to Trade Forex, with his reasoning and conclusions portable to other asset classes – Events, Dear Boy, Events.
We run a regular UK Weekly Look Ahead Webinar every Monday at 11:30 am where we discuss potential market pinch points and how to react to them.
--- Written by Nick Cawley, Analyst
To contact Nick, email him at nicholas.cawley@ig.com
Follow Nick on Twitter @nickcawley1
DailyFX provides forex news and technical analysis on the trends that influence the global currency markets.