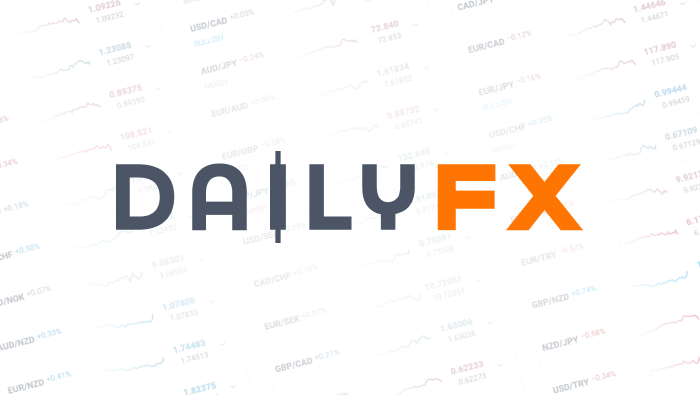 Saudi Shelves IPO With Oil Above $75, Dallas Fed Sees Upside Shock Risk
What's on this page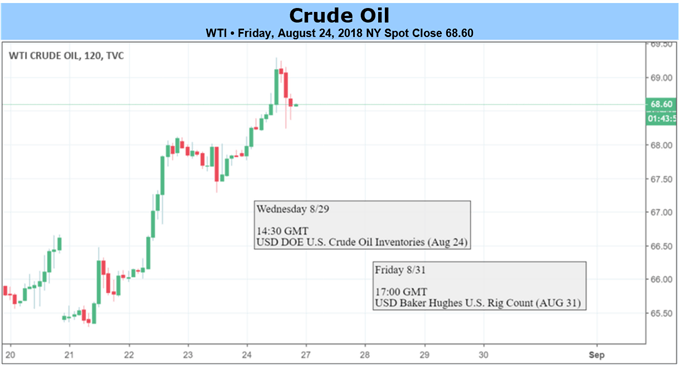 Fundamental Forecast for <USOIL>: Neutral
Fundamental Crude Oil Talking Points:
The ONE Thing:

Supply risk has jumped back into the picture. After multiple weeks of weakness, there is a clear risk arising that supply on a wide scale could be short of demand as Iran sanctions will limit their exports to the world stage.
A weaker US Dollar on the back of Trump criticism of the Fed helps to strengthen the recovery in Oil
Per BHI, U.S. total rig count dropped to 1044 from 1057; Oil rigs drop by 9 to 860
Next week shows OPEC Committee meeting to start the week alongside an Offshore Northern Seas Conference that kicks off in Norway.
The technical picture warrants favoring a bullish continuation is in play after pivot off $63.97
Oil's longest losing streak in three years of seven straight weeks of negative returns came to an abrupt end last week. The re-emergence of a supply shock where demand far exceeds the available oil returned to the market this week with the Dallas Federal Reserve given credence to the view that the next big price shock is likely higher, not lower.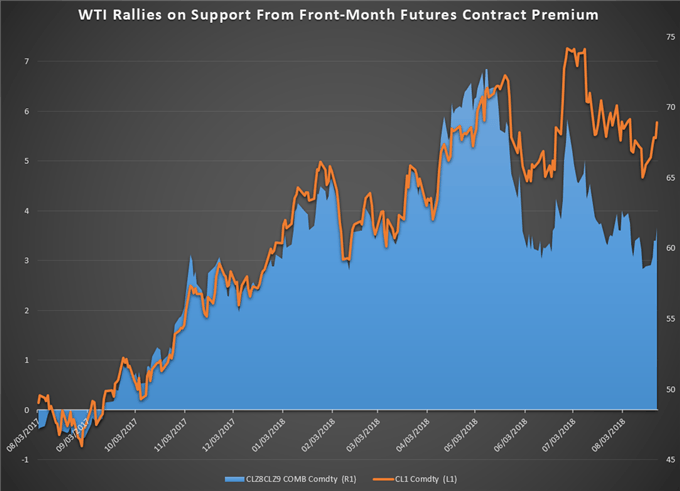 The chart above shows the premium demanded in blue for the December 2018 WTI contract over the December 2019 contract. Given the homogeneous properties of oil, a premium shows up when there is a perceived benefit to carry that exceeds the costs (insurance, storage, etc.) of carry, which would naturally help to support the front-month oil contract price in orange as we've seen.
While supply has been rising now, there remains little evidence that global demand is set to weaken. Adding to the increasingly supported outlook for crude is the weakening US Dollar, which dropped and continued to do so after US President Donald Trump came out this week with a criticism that his pick for the Fed Chair, Jeremy Powell has failed to provide cheap money to the US.
Another key story is the shelving of the world's largest anticipated IPO, Saudi Aramco, which Mohammed bin Salman (MBS) tagged with a $2 Trillion valuation. The shelving may have to do with the need not to dilute ownership as oil has rebounded, and may continue to do so.
Last week, we noted that chart watchers should watch Oil's reaction toward prior price support near $63/bbl. The key development technically was a bullish one as Oil rebounded aggressively with plenty of slack to be added to the oil market as recent positioning data showed hedge funds had reduced positions to a 13-month low per the ICE. A bullish narrative returning would likely have hedge funds returning as well that could keep a rising floor in the market.
Where are the potential supply shocks arising from you ask? Mainly from sanctions imposed on Iran while other OPEC suppliers' supply dwindles. There remains a concern over Iranian sanctions cutting off a major supply source with US President Trump barking at any country that was intending to buy Iranian Oil after the sanctions were enforced. Institutions like Citi think this could mean some 600-1,200k barrels coming off the market due to the sanctions.
An additional concern that would put a premium on light sweet crude over more sulfurous grades (in a similar manner to premium copper receiving a premium over lower-grade copper in China is the International Maritime Organization (IMO) 2020 plan to reduce the freight emissions of sulfur oxides by January 2020. Roughly 90% of world trade moves by water and the rule would require lighter sweet crude to be used by the monsters of the sea could bake in a sharp premium of WTI & Brent compared to higher-sulfur containing fuels that come from lower quality oil.
WTI Crude Oil Price Aggressively Rebounds From Pre-Identified $63-Zone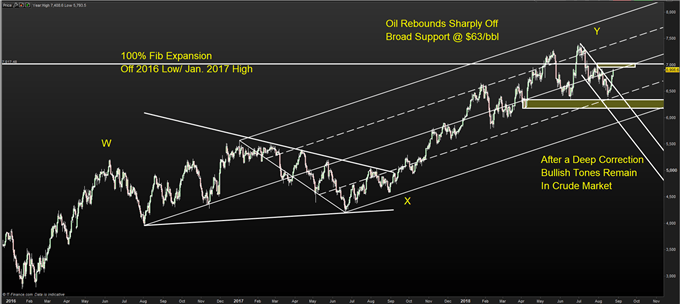 Source: Bloomberg
Once again, WTI and Brent crude has become the market everyone is discussing! Unlock our forecast here
Crude bulls are likely breathing a sigh of relief after another higher-low was witnessed in the bull trend that has its roots in the summer of 2017. WTI's nearly 7% rise last week puts the spot price increasingly close to $70/bbl (spot at $69 at time of writing), and Brent's front-month contract is happily sitting near $75.
Last week, we noted that a move above the recent weekly high near $67.82 would be a strong argument for a bullish technical resumption that would take the price above the bearish channel that we've been trading in since the initial lower high in mid-July. We've seen just that, and thanks to the weakening US Dollar, it now appears that the wind has shifted and is set once again at the bull's back.
Next Week's Data Points That May Affect Energy Markets:
The fundamental focal points for the energy market next week:
Monday: OPEC+ Joint Technical Committee scheduled to review the implementation of oil-production cuts, which have been historically high over previous reviews
Monday: ONS, or Offshore Northern Seas. The conference begins inStavanger, Norway, that will include CEOs from Total and Equinor as well as IEA Executive Director, Fatih Birol
Tuesday 16:30 ET: API issues weekly U.S. oil inventory report
Wednesday 10:30 ET: EIA publishes weekly US Oil Inventory Report
Friday: EIA Monthly Crude Oil and Natural Gas Production report
Friday 13:00 ET: Baker-Hughes Rig Count
Friday 15:30 ET: Release of the CFTC weekly commitments of traders report on U.S. futures, options contracts
---Written by Tyler Yell, CMT
Tyler Yell is a Chartered Market Technician. Tyler provides Technical analysis that is powered by fundamental factors on key markets as well as trading educational resources. Read more of Tyler's Technical reports via his bio page.
Communicate with Tyler and have your shout below by posting in the comments area. Feel free to include your market views as well.
Talk markets on twitter @ForexYell
DailyFX provides forex news and technical analysis on the trends that influence the global currency markets.