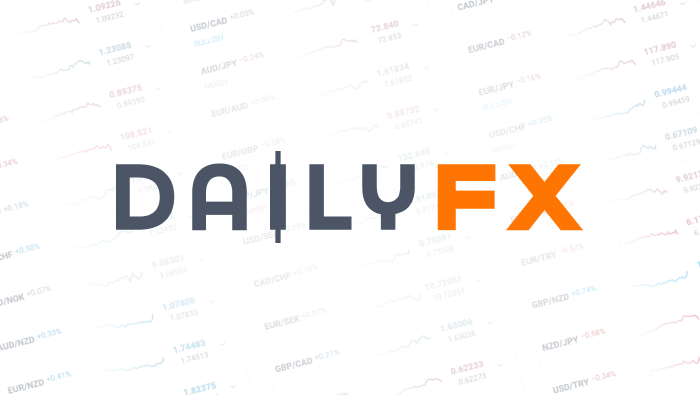 Crude Oil Price Drops for 7th Straight Week on Emerging Market Fears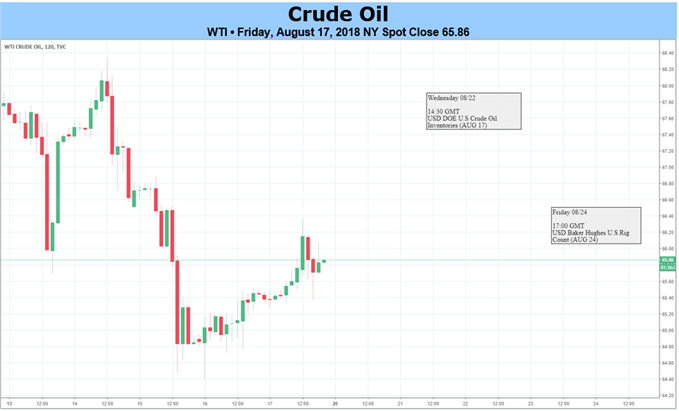 Fundamental Forecast for <USOIL>: Neutral
Talking Points:
The ONE Thing:

Emerging markets like China, Turkey, & South Africa dominated the news flow and continued to be a cause for concern about whether or not demand is waning for energy.
Seven straight weekly losses would account for the longest losing streak since 2015
Per BHI, U.S. total rig count remained at 1057; Hedge Funds cut bets to a 13-month low
The technical picture warrants focus for strong bullish support at 200-DMA ($65.71)
Bullish catalysts are dissipating as bearish concerns mount up. The key fear was stoked from energy-hungry emerging markets that saw a route last week with South Africa, China, & Turkey in the headlines.
The one thing that isn't missing is oil supply. In addition to US crude inventories rising the most since 2017, OPEC has been increasing production, as promised, as Libra restored lost production.
Chart watchers can see that Oil has moved to the 200-DMA, and even pushed below $65/bbl this week, which has held as a psychological level for many market participants. Adding to the lack of current upside pressure is hedge funds who have reduced positions to a 13-month low per the ICE.
Short-term storm clouds do not mean that bullish prospects are absent. There remains a concern over Iranian sanctions cutting off a major supply source with US President Trump barking at any country that was intending to buy Iranian Oil after the sanctions were enforced. Institutions like Citi think this could mean some 600-1,200k barrels coming off the market due to the sanctions.
Another emerging theme this week that will likely begin to haunt the headlines is the International Maritime Organization (IMO) 2020 plan to reduce the freight emissions of sulfur oxides by January 2020. Roughly 90% of world trade moves by water and the rule would require lighter sweet crude to be used by the monsters of the sea could bake in a sharp premium of WTI & Brent compared to higher-sulfur containing fuels that come from lower quality oil.
Crude Oil Chart Tests 200-Moving Average As Support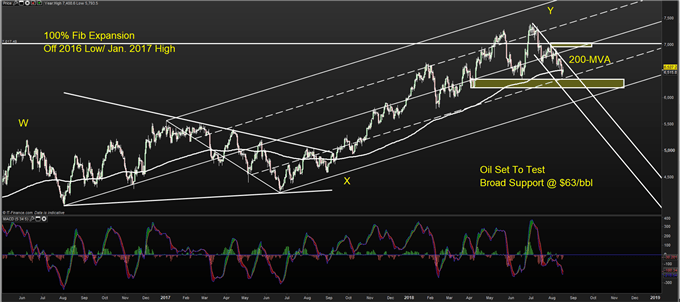 Source: Bloomberg
Once again, WTI and Brent crude has become the market everyone is discussing! Unlock our forecast here
The 13% drop in crude oil has yet to cause panic and instead is seen as a bit of air coming out as opposed to a complete breakdown. There remains upside risks like the IMO, but these do not provide a foundation for institutions to bet bullishly on like the high compliance of OPEC's production curbs from earlier.
The price of WTI broke below $65 and now faces the key $63-level as support, which is highlighted above.
Only a break below $63 followed by an inability to move above the strong-handed 200-day price average could make a sufficient argument that we may not see oil trade above $70 for some time. From a positioning perspective, hedge funds have simply reduced exposure as opposed to raising bearish exposure, which would bring out bearish targets if recognized.
A move above the weekly high near $67.82 would be a strong argument for a bullish technical resumption that would take the price above the bearish channel that we've been trading in since the initial lower high in mid-July.
Next Week's Data Points That May Affect Energy Markets:
The fundamental focal points for the energy market next week:
Monday: JODI issues oil export and output data
Monday: Nigerian October Loading Programs
Tuesday 16:30 ET: API issues weekly U.S. oil inventory report
Wednesday 10:30 ET: EIA publishes weekly US Oil Inventory Report
Thursday 0230 ET: China's General Administration of Custom's releases July commodity & energy trade data
Friday 13:00 ET: Baker-Hughes Rig Count
Friday 15:30 ET: Release of the CFTC weekly commitments of traders report on U.S. futures, options contracts
---Written by Tyler Yell, CMT
Tyler Yell is a Chartered Market Technician. Tyler provides Technical analysis that is powered by fundamental factors on key markets as well as trading educational resources. Read more of Tyler's Technical reports via his bio page.
Communicate with Tyler and have your shout below by posting in the comments area. Feel free to include your market views as well.
Talk markets on twitter @ForexYell
DailyFX provides forex news and technical analysis on the trends that influence the global currency markets.