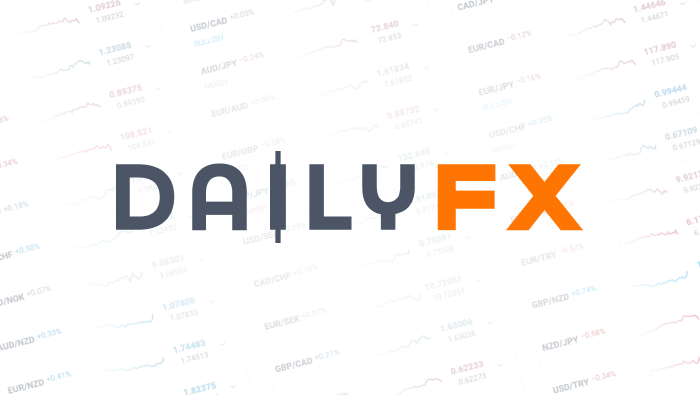 Yuan Weakness to Persist on RRR Cut Bets, Trade War; Equity Losses May Ease
Fundamental Forecast for CNH: Bearish
US-China trade war could continue to drag down the Yuan and Chinese equities.
A reserve requirement ratio cut could weaken the Yuan but benefit Chinese equities.
Chinese regulators may leave the Yuan falling when it continues, while support equites.
How to trade news? Learn with DailyFX Free Trading Guides!
Both the Chinese Yuan and Chinese equties tumbled this week: the offshore Yuan (CNH) lost -1.13% against the U.S. Dollar, the largest loss on a weekly basis since November 2016; the Shanghai Composite Index plunged -4.37% and dipped 2837.14, the lowest level since June 2016.
Looking forward, the Yuan rate and Chinese stocks may continue to suffer from the intensified US-China trade war, with tit-for-tat attacks. US President Trump has threated to impose tariffs on additional $200 billion Chinese goods. This was after China announced reciprocal tariffs on $50 billion US products in response to United States' first tariffs action. The U.S. also warned additional tariffs on anonther $200 billion Chinese goods ($50 + $200 + $200 bln in total), if China increases tariffs again.
A core interest that the largest two econmies are fighting for is the development intechnologies, in specific high-tech. For China, this is the sector that will likely get hurt the most in the trade war. Among all Chinese A-shares, computer and telecommunication stocks lost the most during the Wednesday plunge; indices for both sectors fell more than -7%.
In addition, Chinese technology giants have been facing increasing troubles in the U.S. market. The fate of ZTE, a leading telecommunication manufacturer, is still unknown, after U.S. Senate revoked a deal of lifting the ban against it this week. At the same time, a group of U.S. lawmakers asked Google to reconsider its collaboration with Huawei, another leading Chinese tech firm.
In terms of risks from home, the PBOC hinted to cut the reserve requirement ratio (RRR). This could happen as soon as next week according to China Daily. A RRR cut may bring opposite impacts to the Yuan and Chinese equities. On one hand, lowered RRR is an easing measure and thus could drag down the Yuan further. On the other hand, increased liqudity could help Chinese firms to reduce credit risk. A lot of them are highly leveraged and in short of cash on hand. Thus, it will be positive news for the stock market.
Last but not least, Chinese regulators may have different views over a weak Yuan and weak Chinese equities. As Chinese exporters are facing higher tariffs, a weaker Yuan could help to make up for some of their increased costs. Yuan's daily reference rate set by the PBOC has moved along with the Yuan trading rates, indicating the regulator acknowledged Yuan's depreciation. Seperately, Yuan's overnight borrowing cost in the offshore market rose on Friday, which may slow Yuan's drop; yet, it will unlikely reverse Yuan's bearish trend.
Regarding equities, Chinese regulators normally will step in when plunges are seen. This is because a panic mood is easily to spread in this market, with a large amount of retail investors, who rely more on rumors and news than analysis, and act more on impulse. With regulators' support, eased losses or consolidatons in stock prices are likely to see; sharp reversals are less likely due to weak Chinese fundamentals reported recently.
-- Written by Renee Mu, Currency Analyst with DailyFX
DailyFX provides forex news and technical analysis on the trends that influence the global currency markets.