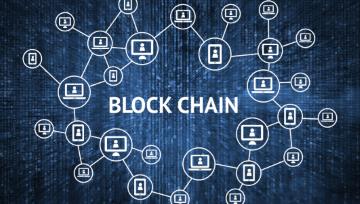 DailyFX Live Discussion With Ethereum Former CCO Stephan Tual
What's on this page
Live Cryptocurrency Discussion - March 13.
Live Cryptocurrency Discussion - DailyFX and Former CCO of Ethereum Stephan Tual
Nick will join Stephan Tual, former CCO of Ethereum, in the IGTV studio
Discussion topics include blockchain technology adoption and ICOs
Watch the interview live on March 13 at 2.00pm (UK time)
Should more companies be adopting blockchain technology – or is it too risky? Will proposed government regulation help or hinder the development of cryptocurrencies? Find out next week in the third #IGCryptoChat, featuring DailyFX analyst and crypto expert Nick Cawley alongside Stephan Tual, founder of Atlas Neue and Slock.it, and former CCO of Ethereum.
You can watch the interview on Dailyfx's YouTube channel or via @IGTV on Twitter at 2.00pm (UK time) on March 13. The session will be followed by a live Q&A – so send in any questions you'd like Nick or Stephan to answer via #IGCryptoChat on Twitter.
Topics up for discussion
Over the session, they'll cover a broad range of topics, including but not exclusively:
Whether more companies should be utilising blockchain
Blockchain and cryptocurrency exchange security
Litecoin and litecoin cash
ICOs and forks
Trading vs owning cryptocurrencies
Bitcoin and fiat currencies?
New developments in blockchain technology
And don't forget to send in any topics you'd like discussed – or questions you'd like answered – using #IGCryptoChat on Twitter before or during the session.
You can watch the previous IG Crypto Chat Video with Derin Cag, co-founder of Blockchain Age and Brett Scott, author of The Heretic's Guide to Global Finance: Hacking the Future of Money
DailyFX provides forex news and technical analysis on the trends that influence the global currency markets.