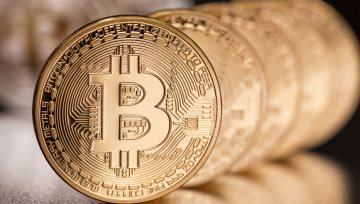 Bitcoin and Its Cryptocurrency Challengers: Money or Mania?
Talking Points:
The cryptocurrency universe is expanding constantly

Prime mover

Bitcoin

still rules, but its grip is loosening

Join us for a brief tour
Want to know more about Bitcoin? Our beginners' guide was written for you.
In the beginning, there was Bitcoin.
We're some way from that beginning now but we're still looking at cryptocurrency Genesis. Spawned by the first coin's astonishing price gains and by the increasing use of the underlying blockchain technology, new species are emerging to fight for dominance. And it seems the emergence rate will only increase.
Some of the newer, so-called 'altcoins' promise faster transaction speeds and lower costs – two areas where Bitcoin efficiency has lagged. Some seek to occupy niches Bitcoin has been unable to fill. Some offer greater security. Some are frankly weird.
But whatever they do (or aspire to do), altcoins are eating into the original's market share. Go back to late 2013 and Big Brother Bitcoin accounted for 96% of total cryptocurrency capitalisation, according to Coinmarketcap.com. Now it's down to just 35%, much of its lunch wolfed down by a plethora of newer alternatives.
Here we take a look at those alternatives, and at Bitcoin itself, to try and assess the similarities and differences on offer in Cryptocurrency Eden (market cap data taken on January 9, 2018):
Bitcoin:
Brought into being following 2008's financial crisis, Bitcoin was supposed to offer a decentralised money supply operating outside the jurisdiction of traditional monetary authorities. The value of its token started to rise exponentially in 2017. Bitcoin futures contracts have been offered by the main US exchanges since December 2017, giving the cryptocurrency a new level of market credibility
Total Market Cap:$255 billion
Another relative old timer, with us since 2011. At the time, the hardware you needed to mine bitcoins was specialised and expensive, making it tough for the average investor to get involved. Litecoin's underpinnings attempted to widen access to the point where anyone with a decent desktop could take part.
Other coins have clearly muscled in on this action since, but Litecoin retains a strong network and some of the advantages of being in early.
Total Market Cap: $13.8 billion
Ripple:
Ripple is a bit different, but it is also now the third-largest crytptocurrency by market cap with more than $122 billion. Ripple forms a global settlement network for traditional fiat currencies and other assets too. However, to make any settlement a small fee must be paid in XRP, which is Ripple's own token. These are what trade in the crypto market.
This effective mediation status is what makes Ripple stand out among the larger coins and what could give it huge potential if it can consolidate its position as a service provider rather than simply a coin. Large banks like Santander and UBS have utilised it.
Total Market Cap:$92.3 billion
Ethereum is an open-software blockchain platform. From the outset that has enabled and encouraged developers to build decentralized applications which use it.
In the Ethereum blockchain, miners work to earn Ether. As well as being a tradeable cryptocurrency, Ether is also used by application developers to pay for transaction fees and services on the Ethereum network.
Ethereum was the clear number-two cryptocurrency offering, eclipsed only by Bitcoin and often touted as the likely winner in a battle of the two giants. However, its lustre has been diminished by the arrival of other, cheaper altcoins and only time will tell whether its user-friendliness can get it back to former glories.
Total Market Cap: $117.2 billion
Bitcoin Cash:
Bitcoin Cash was 'forked' off from the original Bitcoin blockchain. It is one answer to what became known as the 'Bitcoin scaleability debate.' In a nutshell, the original Bitcoin setup had seen rising fees which made smaller transactions uneconomic. On August 1, 2017, everyone who held Bitcoin received an equal amount of Bitcoin Cash. The idea was to solve Bitcoin scaling issues with an eight megabyte block size.
However, despite its advantages it remains a much smaller overall market that of its older brother's. But it's still the fourth-largest cryptocurrency on the planet.
Total Market Cap: $40.5 billion
While all the cryptocurrencies on this list have seen stellar price growth in the last twelve months, debate still rages as to what they actually are, beyond extraordinary trading vehicles for those with the nerves to withstand their often-seismic volatility.
Many traditional bankers such as Jamie Dimon of JP Morgan and monetary figures such as Bank of England Deputy Governor John Cunliffe have queued up to warn that much of cryptocurrency's astonishing strength last year was purely speculative in nature, little to do with objective value.
Assessments of fair value are notoriously difficult in the case of cryptocurrencies. Traditional, fiat currencies function as both stores of value and as a means of exchange. At present cryptocurrencies seem far too volatile to fulfil the first and are comparatively little used as the second.
The first problem feeds the second. Who would spend any currency knowing that it could be worth 100% more within a week?
Means of Exchange? Store of Value? Mania? Ripple's takeoff in less than one month.
Chart compiled using TradingView
And, while the original idea may have been to wrest control from traditional authorities, those authorities will retain the whip hand for as long as crypto currencies are ineligible for payment of tax bills. This is perhaps the trump card of the world's monetary authorities, and one they will hold for the foreseeable future. Indeed, it is highly unlikely that governments could ever cede that level of financial control.
Most major central banks are mulling digital currencies of their own, too. Of course that would be viewed in some crypto circles as the very antithesis of the original idea. But state-backed coins could yet have the last laugh.
Cryptocurrencies have also thrived at a time when many developed-market interest rates were at record lows and when post-crisis measures such as Quantitative Easing (QE) threaten to undermine confidence in traditional currencies.
Now that the interest-rate cycle has turned in the US, and may well turn elsewhere, it will be interesting to see whether crypto innovation is in any way stifled by the prospect of better returns in the fiat world. The financial ecosystem which spawned crypto is changing.
--- Written by David Cottle, DailyFX Research
Contact and follow David on Twitter: @DavidCottleFX
DailyFX provides forex news and technical analysis on the trends that influence the global currency markets.