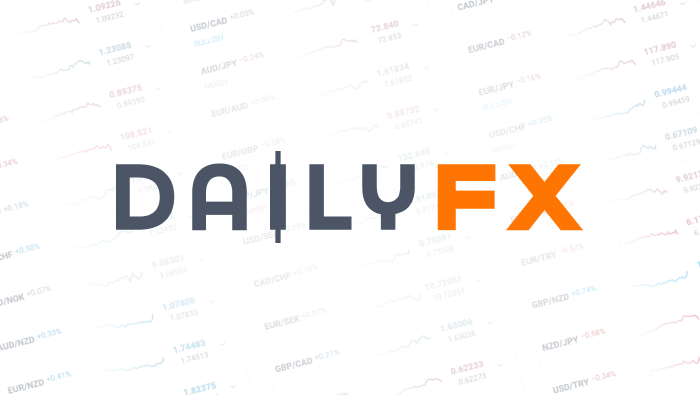 Dollar Forecast: Dollar Trends Lower, but are Bears Overstretched?
Talking Points:
As other central banks have warmed to normalizing policy, the Dollar has lost advantage

QE

reduction plans and emergent threats to risk trends may render the Dollar cheap

The Dollar has maintained an aggressive

bear trend

channel to 2.5 year lows
See the Full 4Q Forecast for the Dollar in the new Trading Guide posted on the DailyFX Guides Page.
The Dollar took a bit of a breather into the final weeks of the third quarter, but the trend for the year is still overwhelmingly bearish. Through the year, the currency (on a trade-weighted index basis) has dropped as much as 13 percent. That is a remarkable pace for an asset as liquid as the Greenback and given the general nature of restraint that has define the global financial markets. Yet, there was strong fundamental motivation behind this tumble. The distinct turn in broad monetary policy away from limitless easing to 'normalization' removed a distinct advantage that the currency took advantage of in previous years. That said, expecting an unfettered bear trend from a currency whose fundamental backdrop is otherwise robust is a stretch.
While other central banks are looking to slowly close the gap on monetary policy with the Fed, the US currency's own bearing is not running in the opposite direction. At its September gathering the central bank retained a forecast for another hike in 2017 as well as further tightening in 2018 and beyond. Few others can claim this outlook. Furthermore, the group signaled the start of its QE reduction effort which not only reads a material escalation in policy reversal, it holds practical implications for market rates. The US may not be the only region tightening, but it still maintains an advantage in pace and timing.
Another aspect to consider for the Dollar moving forward is its deprecated position as a safe haven. There has been little need for an absolute habor from risk given the flush conditions in the financial system. Yet, those green times cannot last forever. In 2017, the currency started to deviate from its faux carry trade appeal (as previously the only currency to see its benchmark return rising), but that may actually reduce its exposure to risk aversion should it rise. It could further stage a more appealing outlet for safety should that need finally return. Yet, the catalyst for fear is always important. A government crisis, protectionist crisis or the start of a US-involved war with North Korea could degrade a haven label. There are changing dynamics and dramatic technical to consider with the Dollar when projecting our trading plans for the fourth quarter.
US Dollar Overlaid with S&P 500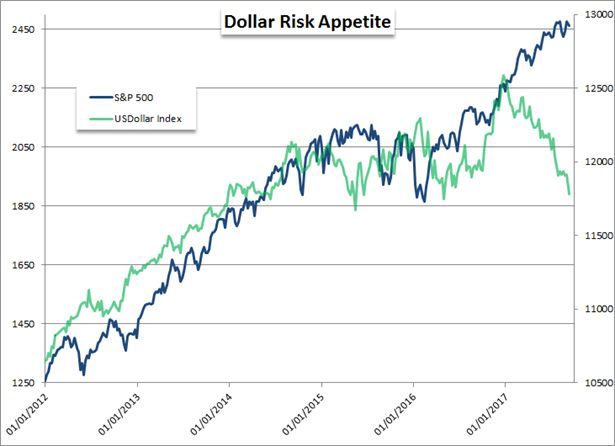 Weekly Chart of DXY Dollar Index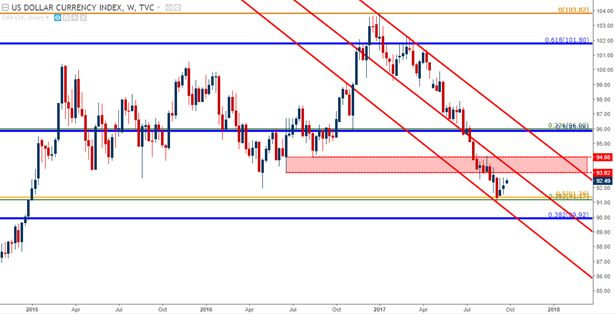 See the Full 4Q Forecast for the Dollar in the new Trading Guide posted on the DailyFX Guides Page.
DailyFX provides forex news and technical analysis on the trends that influence the global currency markets.