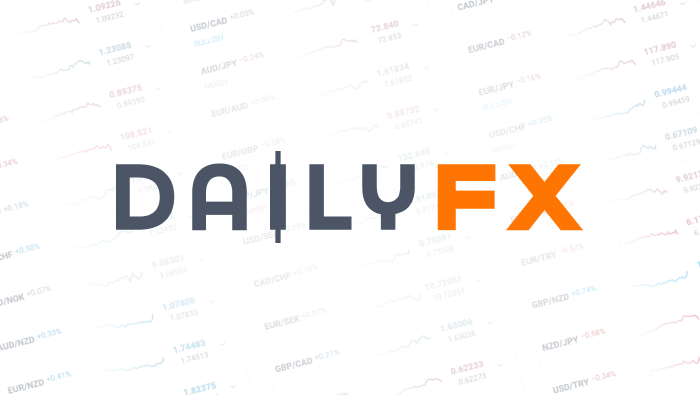 Yuan May Extend Gains on PBOC's Strong Guidance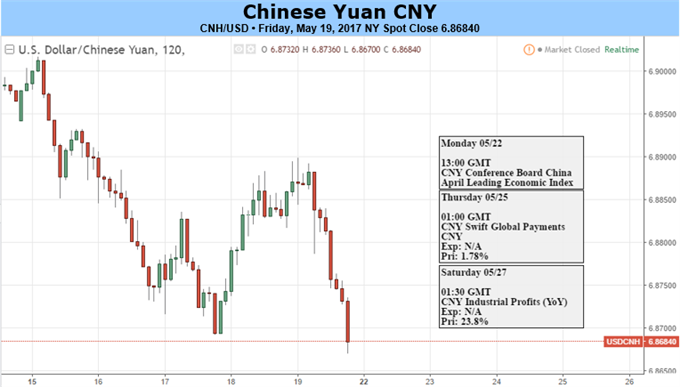 Fundamental Forecast for CNH: Bullish
The offshore Yuan gained against the U.S. Dollar for the first time in a month on a weekly basis, following China's One-Belt, One Road summit as well as rising concerns on Trump's legislative agenda. Next week, China will have a light economic calendar; yet, a few moves from Chinese regulators this week may have added confidence into Yuan rates.
The PBOC's daily fixing was stronger than the offshore Yuan rate over the past week, which was a reversed condition compared to what was seen in the first quarter of 2017. This indicates that the Chinese regulator sees additional strength in the Yuan. Also, according to a Sina report, the reads of Yuan fix in April were significantly higher than estimations based on the PBOC's formula. This indicates that the regulator has an intention to support the Yuan against the U.S. Dollar through the guided rate.
Another move from the policymaker was that it approved on Tuesday to introduce the Mainland-Hong Kong Bond Connect soon. This is a trading setup similar as the existing Shanghai/Shenzhen-Hong Kong Stock Connect, providing Chinese investors channels to buy overseas shares and allow foreign investors to purchase Yuan-denominated assets. Yet, the difference is that the bond link only allows one-way transitions for now: outsiders to purchase Chinese bonds; in the future, Chinese investors may be allowed to purchase bonds listed in Hong Kong.
This measure could help China to attract capital inflows and reduce the pressure on foreign reserves. Although the exact launch date for the bond link has not been released yet, the announcement of the new setup sent out a signal that China wants to stabilize capital flows. Currently, China's foreign reverse is right above $3 trillion, a level that is considered to be psychological significant by many market participants. Maintaining the Yuan relatively stable or a bit stronger may encourage investors to hold on to Yuan-denominated assets and help to slow down capital outflows.
Also, external pressure on the Yuan has eased, with a reduced odds of more than three Fed rate hikes this year. Amid increasing uncertainty on Trump's fiscal policies, as well as political in-fighting in Washington, markets have begun to scale down expectations on the pace of Fed to increase the short-term benchmark rate. The probability of a December rate hike, implied by the Fed funds futures market, dropped to 38% on Friday from 41% a week ago. A less hawkish Fed coupled with supports from the PBOC may send the Yuan higher against its U.S. counterpart.
DailyFX provides forex news and technical analysis on the trends that influence the global currency markets.