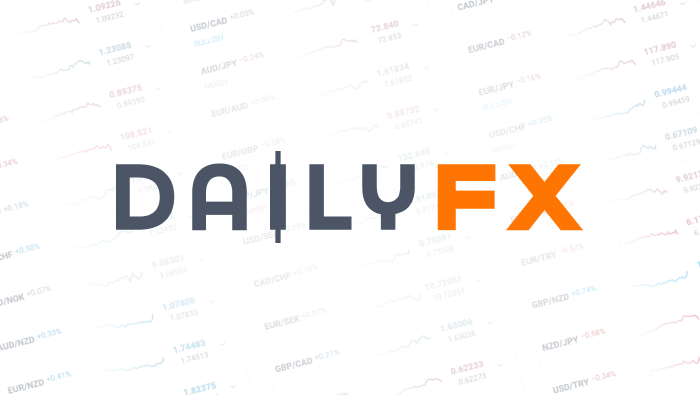 Yuan to Take Clues from the PBOC, Key Data
Fundamental Forecast for the Yuan: Neutral
The offshore Yuan strengthened to 6.7919 against the U.S. Dollar as of 12pm EST on Friday, the strongest level in two weeks. At the same time, the offshore Yuan remained stronger than the onshore Yuan, with a spread of more than 700 pips. The offshore rate also traded about 600 pips stronger than the Yuan fix set on Friday, when the PBOC resumed issuing the guided level after a week-long holiday for the Lunar New Year. Looking forward, a heavy Chinese calendar as well as China Central Bank's moves could be major drivers to Yuan rates.
Amid an unclear outlook of Fed's rate hikes, Dollar/Yuan rates could look for more clues from China's side. The PBOC introduced additional tightening measures on liquidity on Friday, indicating a fully shifted tone on credit. The regulator lifted 7-day reverse repos rate by +10 basis points to 2.35% after kept the rate at 2.25% for 15 months. 14-day and 28-day reverse repos rates were increased by +10 basis points each as well, to 2.50% and 2.65% respectively. Also, the Central Bank raised rates of Standing Lending Facility (SLF) by +35 basis points for overnight borrowing and +10 basis points for both 7-day and 1-month. Right before the Lunar New Year, the regulator increased two Medium-term Lending Facility (MLF) rates. Both SLF and MLF are loans targeted at Chinese policy banks and national commercial banks.
"China's monetary policy has been set to be 'prudent' since 2011; however, during some of the periods, it was actually prudent and slightly loose", stated by the PBOC's Assistant Governor Zhang Xiaohui in an article published two days ago. As a result, China's monetary policy needs to return to "prudent and neutral in 2017", according to her. Interest rate hikes mentioned above are measures designated to achieve this target. Over the following periods, the regulator will focus on curbing excessive credit and high leverage, as well as fixing the transmission mechanism of monetary policy.
China will publish the January New Yuan Loans print between February 9th and 15th, a key indicator for China's growth in credit that may directly impact PBOC's next moves. The gauge is expected to double to 2.380 trillion Yuan in January from 1.040 trillion Yuan last December, according to Bloomberg. If that is the case, such a high level of credit will add pressure on the PBOC to further tighten liquidity and in turn, may provide some support to Yuan rates in the short term.
At the same time, keep in mind that the PBOC's monetary policy target is "prudent and neutral" rather than "tight". This means that the regulator will less likely to hike benchmark rates as the Fed did, especially when China's economic growth is expected to drop further in 2017. Reducing excessive liquidity in the financial system while maintaining enough support to the economy is a balance that China's Central Bank wants to reach. As a result, despite that the Yuan may pick up in the short term following reduced cash injections, in a longer term, it still faces bearish pressure amid the economic slowdown.
Next week, China will also release the January foreign reserves read between February 6th and 7th, another top event to watch. Chinese individuals' annual $50,000 quota on purchasing foreign exchange has been renewed on January 1st, which may accelerate the drop in foreign reserves. According to Bloomberg's forecast, the January print is expected to fall to $3 trillion, a psychological level. Stabilizing Yuan rates and maintaining foreign reserves are two targets that may not be easily achieved together under China's current capital control policy. Therefore, Chinese regulators may prioritize one of them, a decision that could be made around the key psychological level, and then impact the flexibility of Yuan rates.
DailyFX provides forex news and technical analysis on the trends that influence the global currency markets.