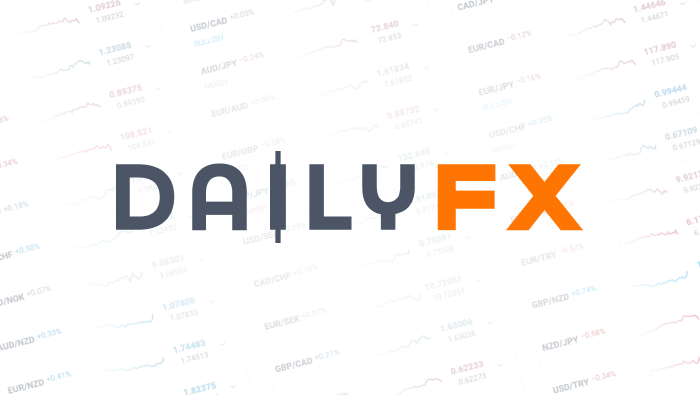 Yuan Eyes on China 4Q GDP, Davos Forum
Fundamental Forecast for the Yuan: Neutral
This week, the offshore Yuan remained stronger than the onshore Yuan and the PBOC's guidance. On Friday, the USD/CNY closed at 6.8984, slightly weaker than the Yuan fix set on Friday of 6.8909; the USD/CNH traded at 6.8419 as of 3:30pm EST, 0.8% stronger than the onshore pair.
Looking forward, the headline event on China's economic calendar will be the 2016-4Q Gross Domestic Product (GDP) print that is scheduled to release at 21:00 EST on January 19th. China's Deputy Finance Minister Zhu Guangyao told a week ago that he is confident that the economy will maintain a 6.7% growth, as in the previous three quarters, or above this level. A consensus forecast from Bloomberg agreed with a 6.7% increase. The GDP print itself seems less likely to turn into a surprise on Thursday. More importantly, traders will want to take a close look at the breakdown of China's major sectors, in the effort to find out more clues on the economic outlook in 2017. Also, Chinese President Xi Jinping will attend the World Economic Forum in Davos next Tuesday, which is expected to attract global attention.
China's industrial sector has shown improvement in the fourth quarter with multiple enhanced indicators: Both the official PMI and Caixin PMI reads in the fourth quarter stayed above 50, in the expansion territory. In specific, the Caixin PMI in December 2016 hit 53.5, the highest level in 45 months. Electricity consumption by the industrial sector, a major component in Keqiang Index, grew from October to November (December read is not available yet). In terms of investment, total investment picked up from a 16-year low of 8.1% reached in July 2016 to 8.3% in both October and November. Also, companies began to increase borrowing according to the December New Yuan Loans report: newly issued corporate medium-term to long-term loans increased to $695.4 trillion, rising +71% month-over-month or +50% year-over-year; this indicates that companies may have started to expand their businesses. In 2017, the Chinese government will maintain proactive fiscal policy with increasing expenditures and tax cuts, which are expected to further support domestic industries.
On the other hand, China has been facing growing challenges in international trade, including the weak global demand as well as rising trade disputes with major partners. In December 2016, China's exports plunged -6.1% in Dollar terms, not only worse than a -3.8% forecast from Bloomberg but also marking the largest fall since 2009. Based on the breakdown of trading figures provided by China's Customs, the growth of China's exports to U.S. slowed down by -2.1% in December in Yuan terms and the growth of imports from U.S. slowed down by -13.5%. Trump's pick on trade could put China on an even more difficult spot. This is one of the major risks that may impact the country's growth. According to China Academy of Social Science, a leading Chinese think tank, the economic expansion is expected to drop to 6.5% in 2017, which means it may provide limited support to the Chinese Yuan.
Next week, Chinese President Xi will attend Davos' Forum as the first Chinese president. When there is a major national event for China, Yuan volatility tends to drop, such as what was seen during the G20 meetings in China last September. Also, at the Davos' meeting, President Xi may address major Chinese policies as well as comment on China's global role, both worth keeping an eye on. Currently, the USD/CNH is waiting for justifications for a new trend; China's economic outlook and policy in 2017 may provide more clues.
DailyFX provides forex news and technical analysis on the trends that influence the global currency markets.