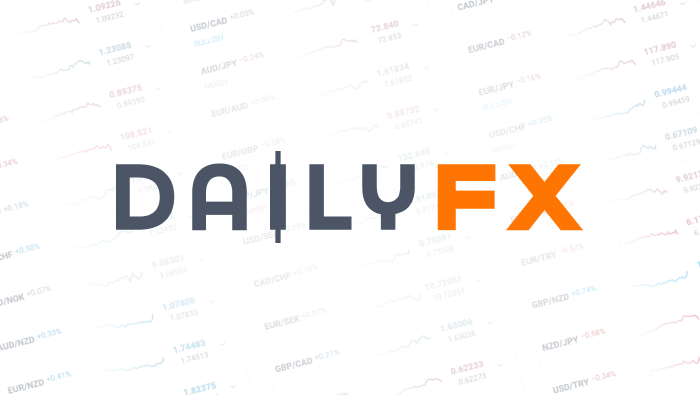 China's Market News: PBOC Releases First SDR-Denominated Foreign Reserves Figure
This daily digest focuses on market sentiment, new developments in China's foreign exchange policy, changes in financial market regulations and Chinese-language economic coverage in order to keep DailyFX readers up-to-date on news typically covered only in Chinese-language sources.
- China's central bank published the first SDR-denominated foreign reserves figure.
- Chinese local analyst expects additional drops in foreign reserves in the long term despite the March increase.
- Alibaba becomes the largest retail company in the world with a daily sales volume of $1.3 billion.
To receive reports from this analyst, sign up for Renee Mu' distribution list.
PBOC News: China's Central Bank.
- China's Central Bank announced on April 7 that the regulator starts to release foreign reserves data denominated in both the US Dollar and Special Drawing Rights (SDR) this month. The regulator said that the SDR, a basket of currencies, tends to be more stable than individual currencies and thus it helps to reduce valuation changes caused by large fluctuations in specific major currencies. With this modification, foreign reserve figures can be more objective and this can also improve the role of SDR as a unit of account.
Though PBOC did not mention it, introducing a SDR-denominated data will help to improve the Chinese Yuan's role as well, as the currency has been approved to be included in the SDR basket last November. On October 1, 2016, Yuan will officially join the basket.
Hexun News: Chinese leading online media of financial news.
- China's foreign reserves increased $10.258 billion to $3.3126 trillion in March, the first increase since November 2015. The March foreign reserves were 2.28 trillion in SDR.
China Minsheng Bank Chief Analyst, Wen Bin commented that after the Lunar New Year, Yuan rates in both onshore and offshore markets have seen improvement. Seasonal increase in demand of foreign exchange and increases driven by panic have reduced and therefore, helped to narrow drops in foreign reserves.
Longer term, however, many local analysts believe that the foreign reserves will continue to drop. Tsinghua University Research Center Head, Liu Taoxiong, said that China does not need to hold such a large amount of foreign reserves as it will not benefit the country. He believes that the probability of seeing further drops in foreign reserves in the long term is high.
Sina News: China's most important online media source, similar to CNN in the US. They also own a
Chinese version of Twitter, called Weibo, with around 200 million active usersmonthly.
- China Everbright Bank and Boston Consulting Group issued a joint report on the performance and outlook of China's asset management market. As the end of 2015, the total amount of assets under professional management was approximately 93 trillion yuan. The average compound annual growth rate (CAGR) was 51% over the past three years. In year 2020, the total amount is expected to increase to 174 trillion yuan. Excluded channel business, the total amount is expected to increase to 149 trillion yuan, with an average CAGR of 17% from 2015 to 2020.
In terms of sources of funds, funds from financial institutions have taken up 40%, but this is lower than the global average of 60%. However, with the development of pension funds, the proportion of funds from financial institutions will increase. In terms of asset management institutions, commercial banks will still be the main participants in this market over the following five years.
China Finance Information: a finance online media administrated by Xinhua Agency
- Alibaba Group Holding Ltd, the Chinese giant online marketplace company, announced on April 6th that it has surpassed Walmart and become the largest retail company in the world as of its fiscal year end on March 31, 2016. According to Alibaba, as of March 21, 2016, the total sales volume in 2016 has hit 3 trillion yuan ($475.89 billion), which means the daily sales volume in 2016 was roughly $1.3 billion. The giant online marketplace company has contributed approximately 10% of the total retail sales in China and has directly provided 15 million jobs and 30 million jobsindirectly. Alibaba said its target is to increase its sales to 6 trillion yuan by 2020.
Written by Renee Mu, DailyFX Research Team
To receive reports from this analyst, sign up for Renee Mu' distribution list.
DailyFX provides forex news and technical analysis on the trends that influence the global currency markets.