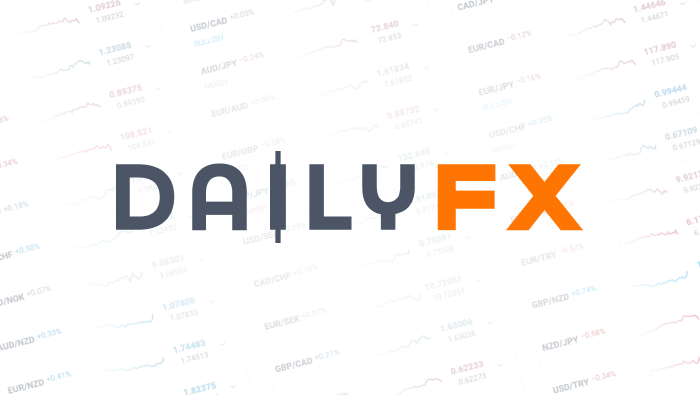 China's Market News: Four Pilot Banks Will Test Debt-Equity Swaps
This daily digest focuses on market sentiment, new developments in China's foreign exchange policy, changes in financial market regulations and Chinese-language economic coverage in order to keep DailyFX readers up-to-date on news typically covered only in Chinese-language sources.
- Four major state-owned banks will first launch the debt-equity swap program as early as April.
- New home sales in Shenzhen fell for the fifth consecutive week on March 28; the trend is likely to continue for 2-5 months before resolution.
- Multiple Chinese institutions increased their forecasts on March Consumer Price Index to 2.5%.
To receive reports from this analyst, sign up for Renee Mu' distribution list.
Beijing News: a leading news agency in China's capital, Beijing.
- Beijing News quoted an anonymous source saying that China Development Bank, Bank of China, Industrial and Commercial Bank of China and China Merchants Bank will be the first pilot banks to swap their non-performing loans for equity of the borrowing firms. According to an earlier report, the first batch of debt-to-equity swaps is expected to resolve 1 trillion of yuan-denominated debt of potentially bad loans. The convertible loans must be those made to companies that have growth potential and are only in temporary trouble. Loans made to zombie firms are not allowed to participate in this program. Authorities could release detailed guidance as early as this month.
Hexun News: Chinese leading online media of financial news.
- Shenzhen new home sales dropped for the fifth consecutive week, hinting a pivot point for housing prices in the region. During the week beginning March 28, new homes sales fell 16% to 652 from the previous week; selling prices dropped by 5% to 8%. In 2015, Shenzhen's property prices jumped over 50%. In order to control the soaring prices, Shenzhen local government introduced a series of tightened rules on March 25. For example, the minimum down payment for first-home buyers has increased to 30% and it has been increased to 40% for the second-home buyers.
However, longer term, local investors and real estate developers believe the housing prices will rebound again. The vice Chairman of Shenzhen Investment Holding Company (a state-owned enterprise), Dong Fang, said that based on history, the impact of a moderate change to housing policies market can last for 2 to 5 months. After that, the housing price will go up again.
- China Logistics Climax Index increased by 2.9% to 52.9% in March from a month ago, according to a report released by China Federation of Logistics & Purchasing on April 5. The Warehouse Storage Index rose 7.5% to 53.8% in March. The Highway Freight Index picked up as well, increasing 0.6% to 96.9. The three indexes are considered to be leading indicators relevant to business in manufacturing industries, trade sectors and investment in fixed assets. Higher-value indicators indicate a better condition for the economy.
- China's Central Bank released Q4'15 data for the Chinese domestic payment system: Mobile payments grew quickly in the fourth quarter, up 208% to 23.46 trillion yuan. A local analyst said that mobile payments are still in an early stage of its development in China. It is normal to see a 200% growth in this stage and is likely to see it again. Companies specializing in technologies relevant to mobile transactions could benefit from this new trend over the following periods.
China Finance Information: a finance online media administrated by Xinhua Agency
- The news agency raised its forecast on the March Consumer Price Index (CPI) to 2.5%. Chinese financial institutions such as Bank of Communications, China Merchants Securities, Haitong Securities, all raised their forecasts to the same level. Normally, pork prices, a leading indicator for CPI, will decrease after the Lunar New Year as the increase in pork demand driven by the holiday is over. However, the pork prices in March have increased by 49.4% from a year ago. This has raised market concerns on a higher CPI ratio that may last till the second half of 2016, though there is still room to reach the threshold of 3% set by China's Central Bank.
Written by Renee Mu, DailyFX Research Team
To receive reports from this analyst, sign up for Renee Mu' distribution list.
DailyFX provides forex news and technical analysis on the trends that influence the global currency markets.