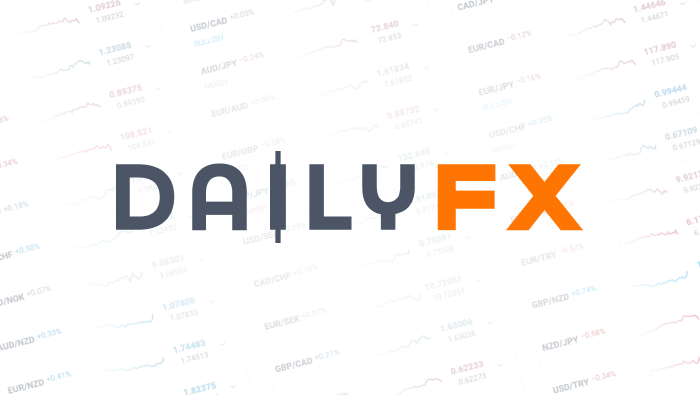 Fiscal Policy, Housing Prices Highlight Themes at China's Top Conference
This daily digest focuses on market sentiment, new developments in China's foreign exchange policy, changes in financial market regulations and Chinese-language economic coverage in order to keep DailyFX readers up-to-date on news typically covered only in Chinese-language sources.
- CPPCC delegate said 6.5% growth is the threshold of the economy; deficits should be raised above 3%.
- Shenzhen will reclaim 55 square kilometers (247 acres) of land from the sea to meet housing needs.
- CFETS Yuan Index on February 29 came out at 99.63, falling 0.52% from the last reading.
To receive reports from this analyst, sign up for Renee Mu' distribution list.
Hexun News: Chinese leading online media of financial news
- China's top annual conference, Chinese People's Political Consultative Conference (CPPCC), opened on Thursday. The Chairman of CPPCC, Yu Zhengsheng, gave a keynote speech. He emphasized that the country will continue to promote reforms on the supply side and to reduce overcapacity.
One of CPPCC delegates, Jia Kang, said in an interview that China is less likely to introduce another "4-trillion-yuan package" to stimulate the economy, which it did during the 2008 financial crisis. In terms of growth, he said that 6.5% is the threshold for China to maintain. He also believes the fiscal deficit should be increased to above 3%.
Sina News: China's most important online media source, similar to CNN in the US. They also own a Chinese version of Twitter, called Weibo, with around 200 million active usersmonthly.
- Shenzhen top official (the Party Secretary) said that the local government plans to reclaim 55 square kilometers (247 acres) of land from the sea to meet the increasing demand in housing. This is a response to Shenzhen's fast growing housing prices. According to the National Bureau of Statistics, Shenzhen's housing prices in January soared over 50% from a year ago. There are two reasons for the fast growing property prices: the inelastic demand in housing and the national strategy designated to promote the housing market.
The inelastic demand is resultant from the increasing population in the region. Chinese citizens have a tendency to move to the four most developed cities: Beijing, Shanghai, Shenzhen and Guangzhou, as these cities are often the best sources for education, health care and jobs. Over 200 top universities and one-third of China's A-level hospitals are located in these four cities. Among the top 100 universities in China where graduates earn high salaries, 68 are from these four cities. Because of China's household registration system, a person from other cities will have limited access to receive these benefits. Therefore, the current total population in these four cities keeps increasing and it has reached roughly 100 million in 2015, which leads to the increasing demand in housing and the higher home prices.
On the other hand, in the less developed and smaller cities, there are huge amounts of unsold homes due to over-supply. Thus, the country set reducing housing inventory as one of the main targets in 2016. As local governments publish more and more new policies, the overall housing market does become more active, however, in both less-developed cities and the big cities. China is facing an issue requiring opposite solutions: on one hand, the government needs continue to stimulate the properly market in most parts of China; while in other areas of the country, it needs to control housing prices in the large cities where the prices are already high.
PBOC News: China's Central Bank
China's Central Bank released a report on Yuan indexes which are indicators of Yuan moves against a basket of currencies. The CFETS Yuan Index was 99.63 on February 29, with a slight drop of 0.52% from the end of January reading. BIS Yuan Index and SDR Yuan Index were 101.06 and 98.23 respectively, falling 0.35% and 0.14% from the end of January. The Central Bank said that based on the readings, the Chinese Yuan has remained stable relative to a basket of currencies and met their target.
Xinhua News: Chinese government official news agency
- Xinhua news published commentary regarding Moody's downgrading China's outlook to negative. The news agency argued that Moody's using a double standard between emerging economies and developed countries, which favors the latter. The news compares China to the US: China's fiscal deficit to GDP ratio is less than 3% and the government debt-to-GDP ratio is around 20%; both below the threshold levels. On the other hand, US fiscal deficit to GDP ratio was 10.9% in 2011, above the 3% threshold. Thus, Xinhua News argues that downgrading China's outlook was not a rational decision.
China Stock News: Chinese leading online media of financial news
- While many listing companies are still preparing for their 2015 annual reports, 86 firms have published their 1st Quarter earning pre-announcements for 2016. Specifically, 61 out of the 86 firms predicted increased earnings in the first quarter. 38 firms predicted earnings growth greater than 50%; 27 firms predicted an earnings growth higher than 100%. Drivers for earnings growth are different for companies: some companies benefit from mergers and acquisitions projects; others gained from the industry's development such as the micro-nano optics industry.
Written by Renee Mu, DailyFX Research Team
To receive reports from this analyst, sign up for Renee Mu' distribution list.
DailyFX provides forex news and technical analysis on the trends that influence the global currency markets.