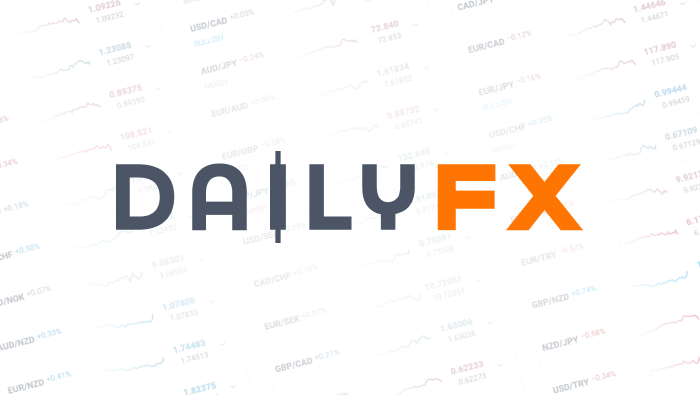 Can a Trader Take Advantage of the IMF's Chinese Yuan Decision?
Article Summary:
There is no doubt that Yuan joining SDR basket is a milestone event, but for investors and traders, how would you benefit from this new development?
Here is a list of opportunities that you may be able to invest in China at the moment or in the near future. Remember, seeing changes in the trend and the increasing frequency of changes are sometimes more important than the change itself.
Foreign Exchange Market
For currency traders, yuan is already tradable in China's offshore markets, such as Hong Kong and London. This is done via the USD/CNH. As leading currency news source, the DailyFX team has covered the Yuan for quite some time now.
For basic terms of the Chinese yuan, Chinese regulators, and the differences between the CNY and CNH see the Big Trading Opportunity in World's Second-Largest Economy.
More importantly, yuan's trading in its onshore market, the domestic Chinese market, is foreseeable after IMF approved the deal on the Chinese currency. Right before the IMF board meeting, China's central bank announced the first batch of foreign institutions allowed to participate in China's interbank forex market: foreign central banks, international financial institutions and sovereign wealth funds. The new policy gives foreign institutions tools to hedge against the currency risks once they are holding a significant amount of Yuan-denominated assets.
Also, as China becomes more involved in the global financial market and yuan serves as a reserve currency, more parties will gain power on the Chinese exchange rate formation. All these external factors outside China act as "gravity" to "a snowball". Once the snowball decides to jump and fall from the cliff, the gravity will let it complete the rest of its journey. It is a one way road, no turning back.
For retail investors, the speculating opportunity for one-direction movements in the Yuan's exchange rate might be over, but the one-way trip of Yuan's expanding role in the world stage could be your next chance.
For Individual Investors – Shanghai Hong Kong Stock Connect
Institutional investors have been able to invest in China over the past 10 years through the QFII and RQFII programs. However, individual investors are not allowed to participate in those programs. Then they may ask: how can we invest in China?
Here is how.
The CSRC offers foreign individual and institutional investors a program called Shanghai-Hong Kong Stock Connect (SHSC) to trade Chinese stocks. The scheme allows investors in Hong Kong and mainland China to trade stocks listed on the other market. It means if you open an account at Hong Kong stock market (which is a lot easier than in mainland China), you don't need to open a new account in Shanghai stock market but you can trade eligible stocks listed in this market. The SHSC program was launched on November 17, 2014. It is the first time that China allows individual investors to participate in its domestic stock market.
Another advantage of this program for individual investors is that there is no limitation on trading individual stocks; instead, the market participants share an overall quota. More specifically, the quota for foreign investors to trade at Shanghai stock exchange was 300 billion yuan in the past year. Used quota was 40%. That means there's about 180 billion yuan quota left, partially because it is still a relatively new program and a lot of foreign investors have not heard of it yet. But you know it now.
As Yuan has become an official reserve currency recognized by IMF, investors including individuals will need more channels to invest in China. The good news is that in order to meet such need, China is planning to launch a program called "Shenzhen - Hong Kong Stock Connect", which is similar as SHSC, as early as in the second quarter of 2017. At that time, investors who own accounts in Hong Kong stock market will be able to trade stocks listed on Shenzhen Stock market, where a lot of listing companies are medium-to-small sized and have more growth potential
For Institutional Investors -- QFII & RQFII
China's capital accounts are not fully open yet, so foreign investors are not able to directly participate in the stock market. In order to gradually open the market, China has been designing programs for foreign investors to involve in its domestic market.
QFII scheme is one of arrangements. It provides channels for foreign investors to invest in China under current controlled-capital-accounts policy. The China's central bank approves quota to "Qualified Foreign Institutional Investors" and allows them to purchase securities using non-Yuan currencies within mainland China. The authorized foreign institutions can then bring in US dollar or other foreign currencies to China and purchase one or several of the following products: "A" share stocks, bonds and warrants listed on the China's domestic stock exchange, and other instruments permitted by China Securities Regulatory Commission (CSRC).
The QFII scheme was first launched in 2002 and has been developing through the years. The total QFII quota increased from 4 billion US dollar to 10 billion in 2005, to 30 billion in 2007, and to 80 billion in 2012. By the end June 2015, the total quota has risen to 150 billion dollar and is still increasing. In addition, the scope of the QFII is expanding and the restrictions are being loosened. For example, in 2011, stock index futures have been included into the QFII eligible investment. In 2012, the procedures of using the quota have been simplified. As of June 2015, the total amount of qualified foreign institutional investors has grown to 288 from the originally 2 in 2003.
In order to increase the role of Chinese Yuan in the world stage, China launched another program, RQFII scheme in 2009. Similar as QFII, RQFII is a program that the central bank approves and issues quota to foreign institutions to purchase securities within mainland China. The difference is that those institutions can use the Chinese yuan they gained outside mainland China to purchase stocks and other approved instruments in the Chinese markets. Thus they are called "RMB Qualified Foreign Institutional Investors".
The RQFII program is developing fast in both amount and scope. By the end of November 23, 2015, the total amount of RQFII has reached 1.11 trillion yuan. 14 countries and regions are participating as pilot regions of RQFII. More specifically, last week, China's central bank announced increased RQFII quota for Singapore and new RQFII quota for Malaysia. Adding the increased quota for Korean in the late October, the total quota expansion within the past 24 days has hit 140 billion yuan.
After Yuan's joining the SDR basket, both internal and external forces will push China to further open its financial markets. For example, more financial institutions will want to purchase Chinese stocks no matter with the Chinese yuan or a foreign currency. Thus, we expect in the following period Chinese regulators will increase the quota and expand the scope for both QFII and RQFII.
Written by Renee Mu, DailyFX Research Team
DailyFX provides forex news and technical analysis on the trends that influence the global currency markets.