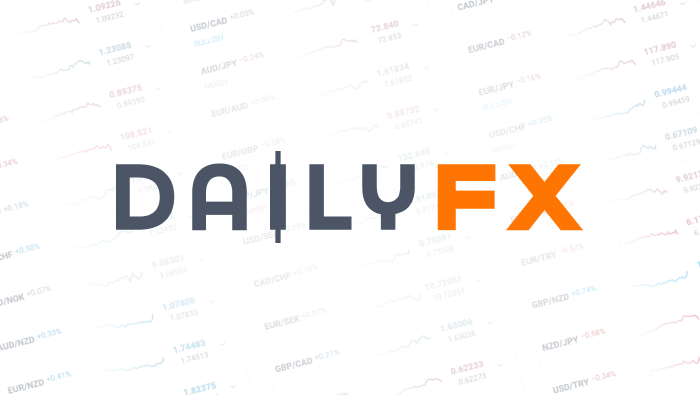 What to Expect From the Greek Referendum
Greeks will head to the polls this weekend (Sunday, July 5) to vote on the referendum called by Prime Minister Alexis Tsipras and his government this past weekend. This news of an impending vote caused a massive move from the Euro when the market's reopened Monday – one of the biggest bearish gaps for EURUSD in a decade (see below) and the biggest downside jump for EURJPY on record. It is therefore, important that traders remain on their guard for this important event risk.
A weekend event is always a risk for the financial markets as they are unable to properly adjust for the development. That being said, while it is important to reduce risk as much as possible when we have the chance of avoiding situations that can prove exceptionally volatile, the vote itself is unlikely to generate a lasting drive from the Euro and European capital markets – bullish or bearish. That is not because the event isn't important. Quite the opposite. It is exceptionally important. However, this event will not carry the definitive qualities investors are hoping for so as to find some resolution to this ongoing saga. In other words, be prepared for a difficult mix of volatility and starts-and-stops in trends moving forward.
The Situation to This Point
Greece is in an economic and financial bind. After a brief period of recovering from its painful depression through the debt crisis of 2012, Greece has returned to recession this year (signified by consecutive quarters of economic contraction). Following austerity measures agreed to in previous meetings has been deemed a necessity for creditors if they are to release additional funds.
In January, Syriza – lead by Tsipras – was voted in to head the government on the vow to negotiate with creditors (also called 'The Institutions') to find a venue of compromise that offers relief from austerity which has contributed to the economic malaise. While progress has been made with both sides compromising in areas, an important payment due date and unbridged gap in demands led to Tsipras to call the referendum.
Recent Escalations
Perhaps frustrated by the lack of progress with achieving debt forgiveness on existing loans that were assessed to be difficult (perhaps impossible) to service or hitting a critical liquidity point in the government coffers, the Referendum was seen as an escalation of the ongoing negotiation.
This past Tuesday (June 30) would call a technical end to Greece's official rescue program - and it is unclear whether previous terms are still on the table and those untapped funds are still available. It was also the due date for a bundled €1.557 Billion payment that would fall into arrears.
With the future of Greece's position in the European financial system in question, the European Central Bank (ECB) decided to cap the country's access to €89.4 Billion in emergency lending through the ELA program where previously it had opened the taps on a near weekly basis since February (and more frequently in the final weeks of June). This created a funding issue whereby banks were closed through the past week and daily withdrawals from ATMs were capped at €30 to stem the massive outflows from Greek deposits these past weeks.
Further complicating matters, the IMF released a report on the country's debt that suggested Eurozone officials provide a comprehensive debt restructuring (perhaps putting long pauses on repayments, pushing out maturities another 20 years and writing down €50 billion) and as much as €60 Billion additional aid to support the economy.
The Vote
The July 5 Referendum vote is specifically to put the question of whether to accept creditor reform proposals or not to the Greek people.
This is not a vote by the Greek people as to whether the country will retain the Euro and stay with the Monetary Union. While that issue may arise moving forward, it is not part of the ballot.
While it has also been suggested that this may result in a view of no confidence in government leadership's ability to lead the economy through its hardship, the Prime Minister has not said explicitly that he would step down in an 'unfavorable' outcome (a 'Yes' vote). Finance Minister Yanis Varoufakis, however, has been more explicit in suggesting he would step down with such an outcome.
The 'No' Vote
Tsipras and Varoufakis are supporting a 'No' vote which would translate into a rejection of the creditors' proposals for freeing up more aid – which is attached to some measure of austerity.
Theoretically, this outcome would offer Greece negotiators a stronger position as it would suggest the people are behind the push against the level of austerity that is being sold with the additional support. However, that does not mean that the creditors would have to accept further unfavorable terms.
With this outcome, negotiations would continue according to the scheduled meetings. Greece still would need to secure a debt restructuring and additional funds. Greece would not be forced out of the Eurozone, however, as rules require it to be a mutually agreed upon exit.
The 'Yes' Vote
A 'Yes' vote would signify that the majority supports a faster deal with the Institutions and a softened stance in holding out against austerity. Creditors would likely capitalize on the vote to pressure the government to be more accommodative at the negotiation table.
In this scenario, negotiations would once again continue according to the scheduled meetings. It is unlikely that the Greek government simply signs off on all the requirements put them by their counterparts, but the gaps that existed when discussions broke down would likely be capitulated on - if the Creditors' offers still stood.
Polls
The opinion polls conducted recently have shown a remarkably balanced view of the outcome. Given the 'undecided' group and the margin of error for these surveys, it could easily fall into either camp.
GPO Poll on Mega TV – Yes: 44.1% vs No: 43.7%
Bloomberg/University of Macedonia – Yes: 43% vs No: 42.5%
Ethnos/ALCO – Yes: 44.8% vs No: 43.4%
It should also be noted that this balance is only a recent phenomenon. Previously, support was significantly skewed in favor of the 'No' vote. This change is likely due in part to the banking closures and threats – rightly or not – that a 'No' vote would result in an exit from the Eurozone.
Watch the Markets' Response
Though we will have a resolution to the referendum with the official start of the trading week, we will not likely have the local capital markets open. That means Greek equities and government bond yields will not provide an immediate reaction to the outcome. Instead, traders should look to global proxies like the Global FTSE Greece 20 ETF which is US based. Its volume has soared during Athens's closure.
The Euro, will also be a critical benchmark to watch. However, be prepared for a response that is not comprehensive and immediate. Given that this vote will still result in further negotiations and investors are more aware of room to maneuver without forcing the country out of the Eurozone – or encouraging them to leave immediately – there will plenty of debate.
While much of the Euro's decline this past year was due to ECB easing and stimulus, there is no doubt some level of discount surrounding the uncertainty that Greece poses. As it stands, expectations for volatility are raised generally but are not reflecting the level of severity we had seen in previous high-level risk events like the Scottish referendum.
Greece's Calendar
DailyFX provides forex news and technical analysis on the trends that influence the global currency markets.