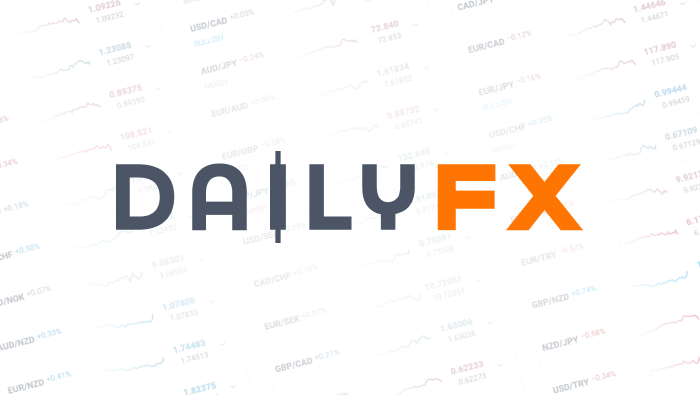 Dutch and French Elections, US Nonfarm Payrolls, Spain- What Matters?
Do you think that the recent collapse of the Dutch government as well as poor data coming from France and Germany suggest that EU core countries are becoming increasingly vulnerable to the crisis?
I think the collapse of the Dutch government emphasizes that the drive towards Euro Zone-wide austerity will not be taken lightly. It's a further reminder of the obvious: there's no easy way out of this crisis. Ultimately this is a systemic crisis that poses a real existential threat to the single currency union, and the solutions are far from obvious.
Over the weekend the ECB discarded IMF's calls for another interest rate cut and for more stimulus for Eurozone banks. Do see the monetary authority finally yielding to international pressure or will it rather keep rates on hold until at least the end of 2012?
Mario Draghi knows better than to yield to political pressure—the Bundesbank crowd would almost definitely never allow it. Furthermore, interest rates are far too blunt a tool to ameliorate real stresses in sovereign debt markets. According to a Bloomberg News survey, the vast majority of economists believe that a restart of the Securities Market Program (SMP) is the most likely next step and not further Long Term Refinancing Operations (LTRO) for banks. I see little reason to disagree with this assessment.
How do you think the market will assume an hypothetical Hollande victory in France? Is the market worried of the Le Pen Advance?
So far markets seem indifferent. The real threat of French fiscal stress is in my opinion a much larger risk than Spanish debt troubles. But debt traders seem perfectly willing to keep French bonds well-bid and yields low. How long can this persist? I certainly don't know, and it's really anyone's guess as to when—not if—France's fiscal debt and deficits become a major market focus. As far as the election is concerned, however, the differences between Sarkozy and Hollande are relatively small as far as long-term deficits are concerned. We don't believe a Hollande victory would force a substantially different reaction.
Experts assume conservative governments would be the best option to solve crisis but with the Spanish example in the view, Rajoy is experiencing a worst situation than previous Socialist government, Why? Has the market a political colour?
What we're seeing is that the broad drive towards austerity is far from sustainable. The real question is whether overhaul of labor market regulations and an increase in competitiveness will be enough to take at-risk nations out of dire fiscal straits. Are conservative governments better equipped to do this? Perhaps. But the proof is in the pudding, and Rajoy's government clearly has a number of obstacles to overcome before Spain can get through this crisis.
If a trader who can't make up his mind about the EUR/USD (waiting and waiting for a drop from 1.30 zone) what you could say about this pair? Why the pair is holding at 1.31? It is a real price to have the euro above 1.30 taking the fundamental comparison data between EU and US?
The Euro/US Dollar and US Dollar itself have essentially gone nowhere in 2012, and it seems that markets are perfectly content in holding major asset classes in choppy ranges. Why is the pair holding? Good question. Ultimately I think Euro Zone stresses will be enough to force a major breakdown, but I've personally been burnt attempting to sell into EURUSD strength and the next move remains far from obvious. One major reason the EURUSD has held is the fact that the S&P 500 and other risky assets remain relatively bid. We'll need to see big sell-offs before FX traders are motivated enough to force big US Dollar moves.
EUR/CHF floor seems to be serious in SNB commitment, Do you think market forces could drive the pair below the 1.20 again or do you think SNB has enough power to, in fact, rise the line in the sand?
One thing really working in the SNB's favor is the fact that the Euro remains relatively stable against two other major safe-havens in the currency world—the US Dollar and Japanese Yen. Yet I get the sense that a major flare-up in financial market tensions and Euro Zone sovereign debt crises could be enough to test the SNB's resolve. Do they have enough firepower to protect SFr1.20? Perhaps. But it's a long and steep climb from here if broader financial markets don't cooperate.
Recently, Market is seeing a AUD/USD downtrend in rate cute speculations, Do you expect a cut AUD/USD? Which levels are a must to see in this pair?
A Reserve Bank of Australia interest rate cut is a foregone conclusion at their upcoming meeting. If it doesn't happen, expect the Australian Dollar to bounce sharply. In terms of price levels, we've gone lots of nowhere through the month of April and continue to hold highs of $1.0460 and lows at $1.0225. I believe the next major move is to the downside, but the pair's recent resilience means you can't rule out a test of important highs and a rally towards 2012 peaks.
The US NFP report for March was quite disappointing with only 120K jobs added. Do you think that the positive trend in job growth seen at the beginning of the year has been reversed or is it just a temporary slowdown?
I think one month doesn't make a trend. In reality the jobs growth we saw earlier in the year likely overstated the strength of the labor market due to an unusually mild winter across the United States. But seasonal tendencies square out over the course of the year, so I would not be surprised if April data likewise underperformed. Yet the takeaway has always been the same: we expect solid but unspectacular jobs growth. It would take consistent and major surprises to alter our view for mostly unchanged monetary policy from the US Federal Reserve.
Written by David Rodríguez, Quantitative Strategist for DailyFX.com
---
Follow David on Twitter via http://www.twitter.com/DRodriguezFX
Via Facebook: http://www.facebook.com/DRodriguezFX
Receive David's reports via e-mail by sending a message with subject line "Distribution List" to drodriguez@dailyfx.com
DailyFX provides forex news and technical analysis on the trends that influence the global currency markets.