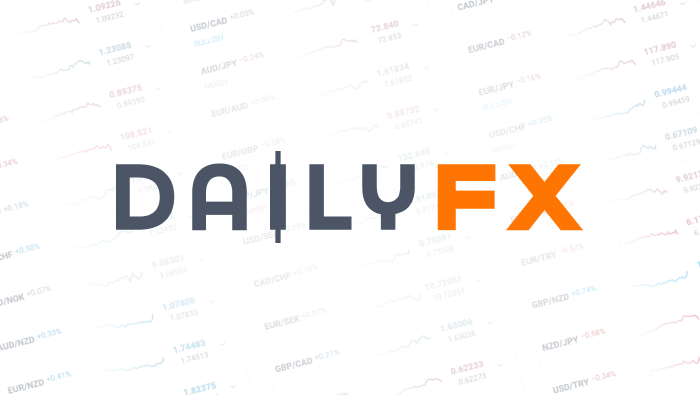 The "Central Focus" of the FX World
New Chinese trade data due out Wednesday evening will influence the global economic outlook and likely drive swift near-term price movements throughout world currency and equity markets.
The lack of US economic data on Wednesday failed to stop investors from selling the US dollar (USD). The greenback traded lower against all major currencies with the steepest losses seen against the Japanese yen (JPY), British pound (GBP), and New Zealand dollar (NZD).
Cleveland Fed President Sandra Pianalto threw her support behind tapering asset purchases, but qualified it with "if the US labor market remains on (its) recent improving path." She left out the all-important timetable for tapering, however.
Even though Pianalto herself is a non-voting Federal Open Market Committee (FOMC) member, it is becoming increasingly clear that a large number of Fed Presidents believe that the time for reducing asset purchases is near. The prospect for tapering has driven US stocks from their highs, and if the speculation gains momentum, we could see further losses in equities.
While last week's non-farm payrolls (NFP) report fell short of expectations and the Federal Reserve now sees "modest" versus "moderate" performance in the US economy, the dialogue about tapering has not changed. Based on recent comments from Fed officials, the central bank is still on track to reduce asset purchases in September. What is interesting, however, is that the dollar has not benefitted from the prospects of fewer asset purchases because US Treasury yields have barely budged.
Aside from Fed speeches, there is very little US data remaining on the economic calendar this week. Jobless claims are scheduled for release on Thursday, and a small uptick is expected after the sharp improvement last week.
This leaves the tone of trading vulnerable to external factors such as Wednesday night's Chinese trade numbers, which we expect to be central focus for the next 24 hours. China's trade surplus is expected to shrink, but exports and imports are expected to grow. An uptick in both sectors would imply a healthier outlook for China and the global economy, which would help currencies and equities resume their rise.
On the other hand, though, if exports or imports shrink significantly, it could mean big trouble for risk appetite. A plunge in exports would reflect a pullback in global demand that could threaten growth in China, while a plunge in imports could reflect deteriorating internal demand. Needless to say, either of those scenarios would be damaging to risk.
It's a Big Night for the Aussie, too
Compared to the NZD and Canadian dollar (CAD), today's Australian dollar (AUD) gains versus the greenback were relatively modest. Tonight will be a busy one for the Aussie, however, with the Chinese trade data and Australian employment numbers scheduled for release.
The recent Reserve Bank of Australia (RBA) decision to cut interest rates by 25 basis points (bps) was fueled in part by concerns about Chinese growth. If the Chinese trade numbers confirm that growth is slowing, AUDUSD could resume its slide.
As for the Australian employment numbers, no major improvements are expected. Economists are looking for the unemployment rate to rise even though stronger labor market conditions were reported in the service and construction sectors. The primary area of weakness is in manufacturing, which unfortunately is one of the key areas of Australia's economy.
A higher unemployment rate in New Zealand did not stop NZDUSD from powering higher on Wednesday because the increase in the employment change exceeded market expectations.
Finally, the Canadian dollar extended its losses after a disastrous IVEY PMI index, which printed at its weakest level in eight months and fell far short of expectations. The outlook for Canada's economy has now worsened, putting USDCAD at risk of hitting 1.05 in the near term.
See also: The Home Run Trade That's Striking Out Now
German Data Helps Fire up the Euro, Again
While the euro (EUR) traded higher against the US dollar on Wednesday, it weakened against the British pound and Japanese yen. German industrial production beat expectations in June following uplifting German factory orders, both of which point to a potential recovery in Germany's economy.
European Central Bank (ECB) President Mario Draghi said last week that economic indicators signaled that the nation was past its recession, and that a "tentative" stabilization is underway in the Eurozone after six quarters of contraction. Draghi reiterated that interest rates will stay low for the near future.
Germany is having a Parliamentary election next month in which Chancellor Angela Merkel is seeking a third term. Germany's AAA rating was also reaffirmed by Fitch, as the rating agency praised Germany for having "all the ingredients of a declining public debt path. The economy is growing, the budget position is relatively favorable, and nominal interest rates are low." Though Fitch also warned that the debt crisis is not over yet, it remains optimistic about German finances.
The German trade balance report is scheduled for release on Thursday, and stronger factory orders combined with the jump in industrial production point to healthier trade conditions.
By Kathy Lien of BK Asset Management
DailyFX provides forex news and technical analysis on the trends that influence the global currency markets.