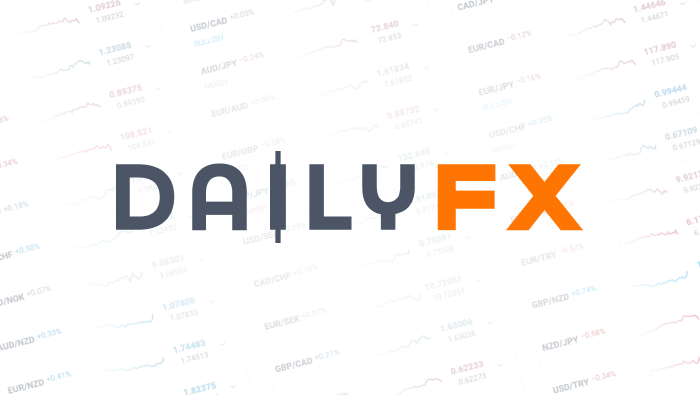 The Primary Risk Facing USD/JPY
Given the recent rally in USDJPY, the markets now expect the pair to conquer the all-important 100 level, but how far it goes from there very much depends on the ever-tenuous global recovery.
The USDJPY may not have been Monday's best- or worst-performing currency pair, but it did receive the largest share of the market's attention.
After dropping below 94 last month, the currency pair staged a dramatic recovery that has taken it within striking distance of 100. Between the Federal Reserve's plans to taper asset purchases and the Bank of Japan's (BoJ) aggressive quantitative easing (QE) program, a break of 100 is almost inevitable. However, investors are really wondering not whether USDJPY will take out 100, but whether it will reach a new four-year high above 103.74?
Based on the direction of monetary policy, we feel that USDJPY should revisit its highs because the Fed is moving towards an eventual end of quantitative easing while the BoJ is still knee-deep in implementing its $1.4-trillion QE program.
For the markets, this means that the BoJ will keep a lid on Japanese government bond (JGB) yields while Fed policy will drive US Treasury yields higher. The differential between US and Japanese yields has been a highly significant driver of USDJPY, but there's more to the outlook than that.
If US yields continue to rise, Japanese companies will start to reduce their hedges as the cost to maintain those positions rises, which is another factor that could drive USDJPY back to its 2013 high. In addition, the Japanese economy is improving, which has helped stabilize the Nikkei. If the Japanese equity index continues to rebound thanks to Japan's ultra-easy monetary policy, it should benefit USDJPY.
Most importantly, however, in order for USDJPY to rise, the Fed needs to be right about the labor market. The central bank lowered the unemployment rate forecast two weeks ago, and investors will be watching this Friday's non-farm payrolls (NFP) report very closely for a validation of the optimistic outlook.
If the Fed gets it wrong (not just this week, but in the months that follow) and the quest to taper ends up driving US yields sharply higher and stocks sharply lower, any initial rally in USDJPY could quickly fade as risk aversion takes over and investors start to unwind everything including their Japanese yen (JPY) shorts, which is a condition we saw at the beginning of June.
Slower Chinese growth also poses a problem for the markets and US policy. Based on the sharp rise in SHIBOR rates last month and the delayed response from the People's Bank of China (PBoC), Chinese policymakers appear to have grown more tolerant of slower growth.
In other words, the Fed is tapering at a time when the domestic and global recovery is on shaky ground, and the primary risk is that the recovery could backfire, leaving 103.74 as a significant top for USDJPY.
While we think USDJPY will break 100 and will most likely hit 103, there's enough risk to be skeptical about whether new highs are achievable without a healthier and more broad-based global recovery.
See related: A USD/JPY Move That Has Promise
EUR/USD: Stronger Data Keeps 1.30 Intact
An upward revision to the Eurozone's PMI manufacturing report kept the EURUSD above 1.30. The currency pair tested this level every day for the past four trading days, and so far, this key technical level is holding firm.
As usual, at key round numbers such as 1.30, there can be a significant amount of orders that are protected in the vicinity. Nonetheless, the upward revision of the index from 48.7 to 48.8 is encouraging.
While we were a bit worried about the downward revision to the German PMI manufacturing index, the improvements seen in France and Spain are very significant and constructive.
See related: Strong Data to Kickstart the Second Half
At this stage, we may not see the EURUSD break below 1.30 before European Central Bank (ECB) President Mario Draghi delivers his post-meeting press conference this Thursday.
British Pound (GBP) Falls Despite Strong PMI Data
The British pound (GBP) weakened against the US dollar (USD) and euro (EUR) despite better-than-expected economic data. The UK's manufacturing PMI index rose to its highest level in more than two years in June, according to Markit.
The Bank of England (BoE) also revealed that mortgage approvals accelerated more than forecast and rose to the highest level since 2009, adding to signs that the UK economy is recovering. Number of loans approved was 58.2K in May, up from 54.4K the previous month.
Former Bank of Canada (BoC) Governor and new BoE Governor Mark Carney started his post at the central bank on Monday. Carney will have his first meeting as Governor July 3-4, and there is very little chance that any changes will be made.
RBA Meets Monday Night
The Australian (AUD), New Zealand (NZD), and Canadian dollar (CAD) all rebounded strongly against the greenback on Monday thanks to an improvement in risk appetite and rise in oil and gold prices, which rose more than 1.4% in value.
The Reserve Bank of Australia (RBA) meets Monday night, and despite the improvement in manufacturing conditions, we believe that the central bank will maintain its bias to ease. Australia's problem is actually in China, where manufacturing activity virtually slowed to a halt in June. Now, with export prices moving lower, the RBA will be reluctant to remove its one source of support: the weaker currency.
We suspect that the central bank realizes that short Aussie positions are at record highs, and if it sounds overly optimistic, those could be squeezed out, driving the AUD sharply higher.
Last night, we learned that manufacturing activity in Australia improved the prior month, with the PMI index rising to 49.6 from 43.8 in June. The index improved primarily on the back of a rise in new orders and supplier deliveries, although conditions in Australia remain extremely challenging for manufacturing and exports.
By Kathy Lien of BK Asset Management
DailyFX provides forex news and technical analysis on the trends that influence the global currency markets.