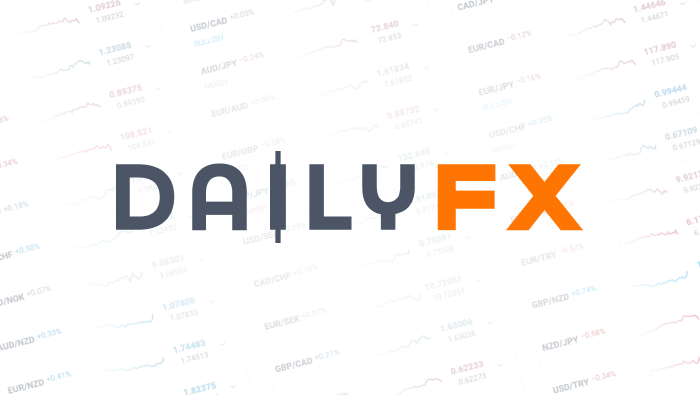 A EUR/USD Question to Be Answered Thursday
Thursday's speeches from a pair of FOMC voters are likely to determine whether the EUR/USD will continue falling below the key 1.30 level or reverse higher en route to 1.31.
For the first time in three weeks, EURUSD tested and closed below the 1.30 level. The break of 1.3060 was technically significant, and the pair barely looked back as it dropped to its next support level of 1.30. After failing to break below this level in a meaningful way, however, many traders are now wondering whether 1.30 will hold.
With a number of Federal Open Market Committee (FOMC) voters speaking on Thursday and the economic calendar full of Eurozone and US data, the next 24 hours will be critical for the euro (EUR).
A large part of the selloff in the EURUSD from its high of 1.34 on June 19 to its low of 1.2985 on Wednesday was driven by investors pricing in new expectations for Fed policy, which makes Thursday's speeches by FOMC voters William Dudley and Jerome Powell extremely important. Both members lean towards a more dovish monetary policy stance, and if they support Fed Chairman Ben Bernanke's view that asset purchases should be tapered this year, EURUSD could drop to its next support level at 1.2935 and possibly to 1.28 (although we feel that losses should be contained to that level).
However, if either FOMC voter expresses skepticism or reservations about Bernanke's timing on reducing asset purchases, EURUSD could rally and make its way back up to 1.31.
German unemployment and Eurozone confidence numbers are scheduled for release on Thursday, and the outcome of these reports will impact the market's expectations for European Central Bank (ECB) policy, and in turn, the euro.
If the confidence data is good, then the central bank's latest threat to increase stimulus will fall on deaf ears. These numbers will likely take a backseat to the German unemployment data, however.
See also: Concerning Words from ECB President Draghi
Dollar Survives US GDP Flop
Wednesday's shockingly large downward revision to US first-quarter GDP growth had only a temporary impact on the US dollar (USD). Nonetheless, previously resilient European currencies including the euro, British pound (GBP), and Swiss franc (CHF) extended their slides, while commodity currencies enjoyed a relief rally.
While the focus on Thursday will be on Fed speeches, US personal income, personal spending, and jobless claims data are also scheduled for release along with pending home sales. Personal spending is expected to increase with retail sales rising last month, but not much is expected from personal income because average hourly earnings stagnated in the month of May.
UK Releases Financial Stability Report
The British pound sold off sharply against major currencies after the Bank of England (BoE) released its bi-annual Financial Stability Report (FSR). The BoE warned lenders about the potential for a sudden increase in long-term interest rates and asked banks to raise additional capital. The BoE also cautioned that some borrowers are highly in debt, which could result in losses for lenders.
In an attempt to reduce the soaring current account deficit and boost growth, the UK government announced a new round of spending cuts and plans to raise 11.5 billion pounds in savings from government bonds. Chancellor of the Exchequer George Osborne said during the spending review that by boosting the austerity program, the government plans to lift its status from "rescue to recovery." Osbourne warned that although the government reduced its debt by a third, the deficit remains high and the UK will "need to take tough decisions to deal with our debts."
Aussie Politics Dominate the Headlines
The Australian (AUD), New Zealand (NZD), and Canadian (CAD) dollars all ended Wednesday slightly higher against the greenback. The 20-basis-point (bp) decline in the overnight SHIBOR rate eased tensions and uncertainty in Asia, helping to lift commodity currencies in the process, but demand was further supported by the surprise leadership change in Australia.
See also: 3 Surprise FX Market Drivers
Australian politics will continue to dominate the headlines on Thursday, but our focus will be on Chinese money markets. New Zealand trade numbers are scheduled for release as well, and given the sharp improvement in business PMI, the country's surplus is expected to improve.
2 USD/JPY Catalysts to Watch
With no Japanese data on the economic calendar Wednesday, the performance of the Japanese yen (JPY) was mixed. USDJPY consolidated for the fourth consecutive trading day, while other yen crosses moved in different directions, though none of the moves were significant enough to drive a break of recent ranges.
There's not much on the Japanese calendar for Thursday, either, although the Ministry of Finance's weekly portfolio flow report is scheduled for release. The Japanese have been net sellers of foreign bonds for the past five weeks, and even though US ten-year Treasury yields breached 2.5%, the trend is not expected to change. When it does, however, it could provide sufficient catalyst to renew the rally in USDJPY and drive the pair back above 100.
The recent decline in the Nikkei also prevented USDJPY from rallying, and traders also should watch this index carefully, as a recovery could help lift the pair.
By Kathy Lien of BK Asset Management
DailyFX provides forex news and technical analysis on the trends that influence the global currency markets.