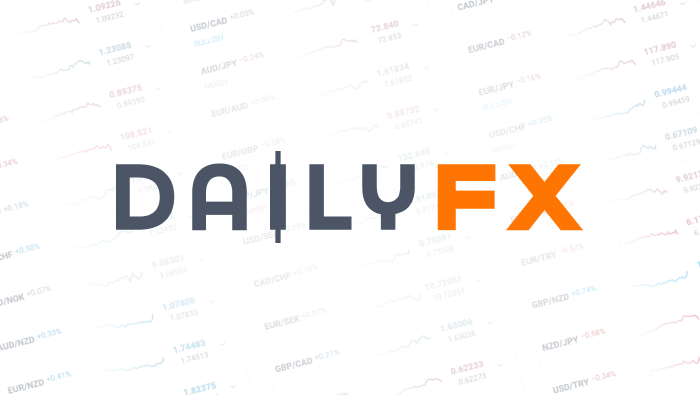 This Week's Biggest US Dollar Driver
After stabilizing and even recovering from some steep early-week losses, the US dollar's near-term price action is likely to be determined by Thursday's US retail sales data.
Over the past four weeks, the US dollar (USD) struggled against the world's three most-actively traded currencies, which include the euro (EUR), British pound (GBP), and Japanese yen (JPY).
Despite stronger job growth, the sustainability of the US recovery led many investors to wonder if the Federal Reserve plans to taper asset purchases prematurely. We have heard a growing number of Fed Presidents throw their support behind a reduction in quantitative easing (QE) measures, but rather than rally, the US dollar and US equities both sold off instead.
Part of the reason for this deleveraging is because investors are worried that US companies and the domestic economy will suffer from a reduction in stimulus. If the US economy were on firmer footing, talk about tapering asset purchases could be positive for the dollar because the US economy would be better equipped to handle a reduction in stimulus.
For this reason, Thursday's US retail sales report is especially important. If the data shows that stronger job growth has translated into stronger consumer spending, the dollar could extend its recovery, lifting US equities in the process.
In order to "save" the dollar, however, retail sales would need to rise by more than 1.5%, which would be the strongest pace in three years. While we have good reason to believe that consumer spending increased in the month of May, we are not sure whether there is enough momentum in the US economy to drive such a large increase in spending. Then again, it is not out of the realm of possibility because US stocks hit a record high in May, and growing financial wealth could bolster consumer spending.
US retail sales will play a big role in how the dollar and the FX market in general behaves on Thursday, but aside from this release, we also have weekly jobless claims, which are expected to remain low.
Meanwhile, Wednesday was a day of recovery in the FX market with most major currency pairs rebounding or stabilizing after recent declines thanks, in part, to defensive measures by emerging market central banks.
See related: 4 Central Banks Swinging into Action
No Fireworks from RBNZ Rate Decision
The New Zealand dollar (NZD) ended Wednesday higher against the greenback but gave up part of its gains after the Reserve Bank of New Zealand (RBNZ) released its latest monetary policy decision. While the RBNZ left interest rates unchanged at 2.5%, it cut the 2014 growth forecast from 3.3% to 3%, talked about how the currency is overvalued, and warned that they could intervene in the currency market.
Still, this was not enough for currency traders, who may have been hoping for more dovish comments or intervention talk. Instead, RBNZ Governor Graeme Wheeler said the Bank may "take tops off dollar peaks where possible," which suggests they would only intervene covertly to weaken the currency.
There were little fireworks from the RBNZ, which now leaves the market's focus on Australian employment numbers scheduled for release late-Wednesday night. After a very strong month of job growth, economists are looking for net job losses in the month of May.
The Australian dollar (AUD) is deeply oversold, and good data would drive a much-needed short squeeze, whereas a disappointing jobs report could take AUDUSD down to a fresh 2.5-year low.
The Canadian dollar (CAD), on the other hand, traded lower against the greenback despite an uptick in oil prices and better-than-expected data. The Teranet housing price index surged 1.1% in May, the third straight month of improvement, reflecting additional strength in Canada's economy.
USD/JPY Fails at Key 95 Level...Again
Wednesday marked the second time USDJPY made a run for 95 and failed. While the currency pair did not drop as low as it did earlier this month, it came within striking distance of the key 95 level. Whether or not the level breaks will now hinge upon the US retail sales report.
In Japan, the Ministry of Finance's report on portfolio flows is due for release Wednesday evening. Last week, we learned that Japanese investors sold another 1.17 trillion yen worth of foreign bonds, the largest amount since April 2012. Without the Japanese shifting their funds abroad, the yen will have a very tough time falling.
Euro (EUR) Lifted by Stronger Data
The euro (EUR) strengthened against the US dollar today thanks to an increase in Eurozone industrial production, which adds to the speculation that the Eurozone economy may be coming out of its slump, although economists forecast a dull second quarter.
On Thursday, the European Central Bank (ECB) will publish its monthly report and will most likely echo the cautious optimism that we heard from ECB President Mario Draghi after the last monetary policy meeting.
Don't Get Complacent About UK Outlook
The British pound (GBP) traded higher against the US dollar and euro on the back of better-than-expected job numbers. News that UK jobless claims declined more than anticipated adds to the confidence that the UK economy is having a good second quarter. Jobless claims decreased by 8600 in May when the number was expected to drop by only 5000.
The claimant count remained unchanged at 4.5%, which was predicted by economists. Average weekly earnings (excluding bonuses) rose by 0.9%, and including bonuses, earnings gained 1.3%.
Despite recent economic data that suggests the UK economy is picking up momentum, Bank of England (BoE) policymaker Paul Fisher said that the UK economy remains vulnerable to risks. Fisher warned that growth will likely remain weak in the near term, and the economy will take a longer time to recover than the US.
Fisher says he's "not happy with unemployment where it is and not happy about growth being as slow as it is. Growth is going to be slow for a long time. The second quarter, as it happens, looks very good, but these things will slip from one quarter to another."
By Kathy Lien of BK Asset Management
DailyFX provides forex news and technical analysis on the trends that influence the global currency markets.