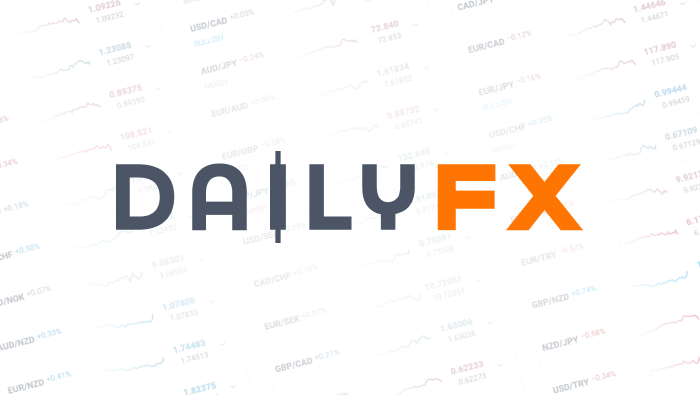 The 3 M's of Successful Trading
New traders typically hit the proverbial "glass ceiling" by failing to overcome their hang-ups with regards to one of more of three distinct functional areas: mindset, method, and money.
Mindset
A proper trading mindset can be defined as the ability to carry out a predetermined plan that runs counter to your own emotions and experiences. Another way of saying that is you do what you are supposed to do when the market tells you to do it.
Poor trader mindset would be having no viable plan, or allowing emotions to cause deviation from the plan. A proper mindset follows sensible rules based on the environment, not individualism.
Good trader mindset also means focusing on how the markets move through time, and not why markets do what they do. You do not need to master economics and current events to be a productive trader. The vast majority of traders in training spend too much time and energy trying to decipher why the markets do what they do, rather than understanding how the market moves through time.
Most of us have never considered our life-long habit of making decisions based on our own thoughts and emotions compared to how few are made based on a thought-out plan of action based on sound principles.
In trading, our previous experiences and beliefs make it harder to listen to the markets and learn to trade. Most people do the same things when it comes to trying to learn a new idea or skill, and if they have no previous positive experiences with something—as is the case with trading, for example—they may have a hard time initially trusting that the new information works.
Misunderstanding, lack of trust, and even fear can hold them back from accepting new lessons and taking the time to internalize them and demonstrate it firsthand. For many of us, opening up to something new and highly coveted can be a serious risk.
Success requires careful planning, as well as the discipline and patience to carry out that plan. That's why a proper mindset is so important.
Method
A viable trading method based on sound theory is vital and creates the framework and benchmarks that form the basis for your trading plan. Every method must be measurable, objective, and easy to verify. Choosing your method and then building a trading plan based on it is job one, and as with any job, you will need the right tools.
The first thing you will need is a price feed, which is your source for real-time and historic price data, as well as the means for creating price charts. You will also need a notebook for writing out your trading plan, and spreadsheets to keep track of the signals your plan generates over time. Your goal is to create a sequence of steps based on price behavior that yields consistent and desirable results.
Sound theory and science are good foundations for a method, but your initial premise must be right. For our money, fractal geometry provides a sound foundation. I am a strong believer that the price pattern we see on the chart is an accurate reflection of the market's underlying fundamentals.
So rather than spending time analyzing those underlying fundamentals, we focus on quantifying the existing patterns and direction in the market. Our premise is that markets are fractal in nature, so the basis for the methodology we teach at Trading University is to trade with the majority of tradable patterns.
We understand that market patterns on different time frames represent different dimensions, and by trading when certain dimensions are aligned, we increase our odds of success. Whether you are a trend trader, a mean-reversion trader, a macro trader, or a quant, your underlying premise must be accurate.
What is most important, however, is that whatever method you choose should show satisfactory results right away. If you are working with an educator, they should be able to demonstrate to you that the method is viable in multiple markets on multiple time frames.
If you have doubts about the validity of a method, you need to deal with them right away. The quickest way to overcome the hurtle of doubting your method is to record the trading signals produced by that method over the past several weeks or several months in several markets, and tally up those results by displaying monies lost or made.
There is no reason you should not be able to go back in time and record how a method would have performed before you waste time deciding if the method is worth studying, and if working with an educator, make sure you have access to them when you have questions.
Money
Money is the tricky part for most of us because we have some wild ideas about what we would do if we had a lot of it. In trading, however, you risk your money to take someone else's, and that does not come easily for a lot of people.
It may be hard work finding a viable method, backtesting and forward testing, then live trading it with smaller contracts just to work out all the kinks, but once trades start acting according to plan, nothing is going to have seemed easier. Sometimes that's when you are going to think it's easy and forget all the patience and discipline you needed to get to that point.
Your level of risk aversion will also play a key part in your development as a trader. Most people have no idea how risk averse they are until they start risking their own hard-earned money. Then the majority of people find out they are not as risk savvy as they were hoping for.
Most people tend to be risk averse. They may say they are willing to risk 50 pips on a trade, but once a position goes more than 30 pips against them, they get pretty squeamish, and by 35 to 40 pips, they exit that trade without a second thought. Professionals call that reaction "flight or fight", and it's a good thing because it's there to protect you.
Then again, there are those people who, for whatever reason, risk does not bother them. These are the people for whom the mandatory risk disclaimers are intended.
The way for all of us to try to deal more evenly with money is to get used to executing a trading method mechanically in a demo account first. We all have hang-ups when it comes to cash. Some people are afraid to lose it, others are afraid to make it, and others can't seem to get rid of it quickly enough.
Regardless of how level-headed you think you are, the odds are strong that you too have a hang-up when it comes to money, and that will affect how you trade. The good news is that it is probably common, and once acknowledged, simple to get past.
Money can be a big obstacle, but it is just one of the many that traders have to overcome. As we discussed, a proper mindset and viable trading method are other requirements for success and longevity in trading.
By Jay Norris, author, The Secret to Trading Forex: Risk Tolerance Threshold Theory
DailyFX provides forex news and technical analysis on the trends that influence the global currency markets.