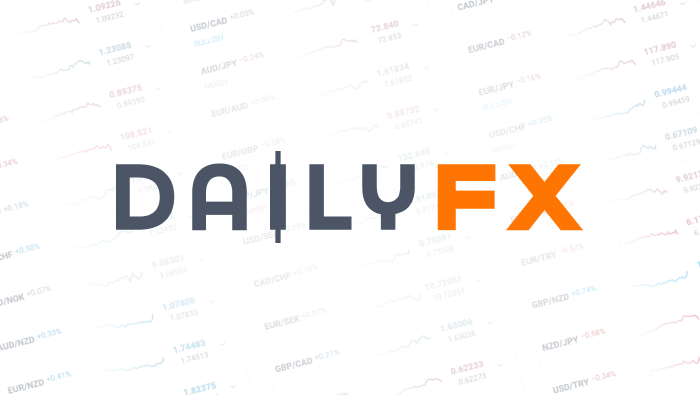 Why Range Trading Still Rules
Although equities strength and recent economic data have led to rallies in the euro, Australian dollar, and Swiss franc, mitigating factors exist that are likely to keep major currencies range-bound in the short term.
The US dollar (USD) strengthened on Wednesday against European currencies and weakened against the Japanese yen (JPY) and commodity dollars. Stocks continued to perform well, climbing to fresh highs, which helped to support most of the major currencies. Even those that were down on the day would likely have experienced steeper losses if not for the positive sentiment created by the move in equities.
Part of that optimism stems from better-than-expected Chinese data. Exports jumped 14.7% in April, which helped to drive the country's trade balance to a surplus of $18.16B from a deficit of -0.88B. This increase confirms our belief that the slowdown in China's economy is limited. Consumer and producer prices were also due for release, but we don't expect inflation to change by much, and if we are right about that, the impact on the FX market will be nominal.
The same is true for Thursday's US jobless claims report. A small uptick is expected after the sharp improvement last week, but jobless claims are having a diminished impact on the dollar as long as fewer job losses fail to translate into stronger job growth. Bottom line: expect more range trading this week.
The other reason why stocks have increased but currencies have not is because central banks around the world are engaged in a currency war, and while the easing measures vary among the different participants, with so many nations trying to depreciate their currencies at the same time, the efforts are offsetting each other and leading to consolidative price action in currencies.
See also: Central Banks Run the "Race to Debase"
Job Data Shocker Sends AUD/USD Soaring
A shockingly strong employment number out of Australia sent the AUDUSD soaring in today's Asian session, but the pair ran into stiff resistance at the 1.0250 barrier and traded off the highs in European morning dealing. Australian job growth surged by 50.1K versus 11K expected, and the unemployment rate dropped to 5.5% from 5.6% forecast.
The data beat expectations on all fronts, with full-time jobs rising by 34,500. The participation rate also ticked higher, to 65.3% from 65.2%. The new jobs were in the most populous states of New South Wales and Victoria, which added 28,000 jobs altogether. The mining center in Western Australia added only 2,100 jobs.
The Australian employment data shows that, so far, the economy is able to transition away from mining-led growth, and the services and construction sectors have shown far more resilience than most analysts expected. The blockbuster news instantly sent rate-cut expectations lower, with traders now pricing in only a 20% chance that the Reserve Bank of Australia (RBA) will make additional cuts this year.
Today's labor data was undoubtedly bullish for Aussie longs because it shows that the Australian economy may not be as vulnerable to mining demand as many analysts think. Nevertheless, it may take a few more months of reports before the market can get a true sense of labor demand.
Meanwhile, the very strong employment data certainly crimps the RBA's ability to operate on the monetary level, but unless job growth translates into stronger pricing pressures—which it hasn't so far—the central bank may feel it has scope for further easing if the Aussie continues to climb.
It is precisely this fear of further central bank action that may be keeping a cap on the Aussie rally. The AUDUSD pair catapulted to 1.0250 in the immediate aftermath of the release but has had difficulty clearing that level in European trade as profit taking kicked in.
For now, the pair is likely to remain bid as it squeezes all the late shorts out, and if risk flows in North America prove constructive, AUDUSD could climb towards the 1.0300 figure as the day progresses.
2 European Currencies on the Rise
The euro (EUR) continued to trade higher against the US dollar thanks to stronger-than-expected economic data from Germany. As a follow up to the surprising increase in factory orders, German industrial production jumped 1.2% in March. Economists had been looking for production to fall by 0.2%, but energy output exceeded their expectations.
Overall, it appears that manufacturing will now provide a boost to first-quarter GDP. The outlook for the second quarter is also promising, with construction activity generally set to increase as the weather improves.
Since the European Central Bank (ECB) is watching incoming data closely, the latest reports will relieve some of the near-term concerns. However, the ECB monthly report is scheduled for release on Thursday, and we still expect that report to echo ECB President Mario Draghi's cautious and bearish tone.
See also: The Euro's 3-Way Safety Net
The Swiss franc (CHF) traded sharply higher against the euro and US dollar despite softer inflationary pressures. Price growth was flat last month, with the annualized pace holding steady at -0.6%. There have been moderate signs of improvement in Switzerland's economy, most notably manufacturing activity turning positive and the unemployment rate declining last month. Still, flat price pressures and a drop in consumer confidence will keep monetary policy in Switzerland easy for the time being.
More Good News for the British Pound (GBP)
The good news continued in the UK, with both manufacturing and industrial production beating forecasts and coming in at 1.1% vs. 0.4%, and 0.7% vs. 0.3%, respectively. The surprising rebound in the manufacturing sector continues to provide the UK economy with a modicum of support.
GBPUSD popped on the news, rising to 1.5580, but remained capped by the 1.5600 level ahead of the Bank of England (BoE) rate announcement later this morning.
The market does not anticipate any policy changes from the BoE, especially given the fact that the central bank is in a caretaker position until Mark Carney takes over for current BoE Governor MervynKing in July, and the latest data has been improving, both pointing to a neutral policy stance for now.
Talk of a Triple Top for USD/JPY
The daily chart of USDJPY shows that over the past three trading days, we've seen the currency pair make lower highs and lower lows. For technicians, this is traditionally a reversal signal, and we agree that in the short term, USDJPY has potential for more losses than gains.
Going into this week, we looked at the economic calendar and noted that there wasn't enough catalyst for USDJPY to break 100, and if it didn't, that consolidation and profit taking was likely to set in. So while USDJPY could slip down to 98 and possibly even 97, the uptrend remains intact as long as it holds 96.
In other words, this should only be a short-term top for USDJPY. With US stocks at record highs and Japanese stocks near five-year highs, USDJPY should be trading much higher, but it simply isn't because US bond yields have fallen and there is still no evidence of Japanese investors diversifying into foreign bonds.
The attractiveness of the Nikkei rally is keeping Japanese investment flows domestic, while at the same time attracting funds from global investors. Noteworthy US and Japanese data is due on Thursday, but it is unlikely that the reports will have the power to drive USDJPY above 100.
By Kathy Lien and Boris Schlossberg of BK Asset Management
DailyFX provides forex news and technical analysis on the trends that influence the global currency markets.