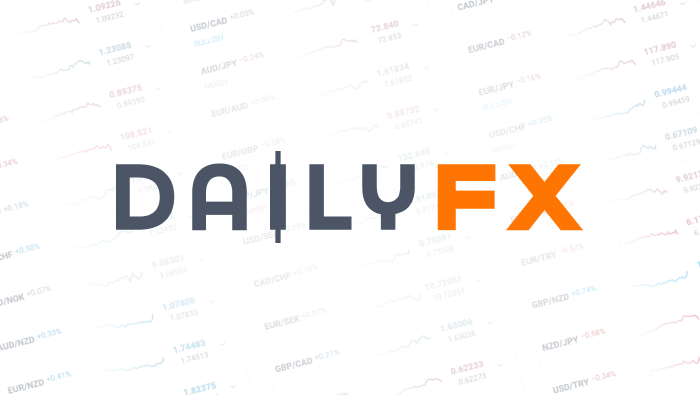 Major Pair Makes Decisive Breakout
While pairs like the EURUSD and USDJPY continue to sputter at key levels, the latest UK GDP data helped GBPUSD plow through resistance en route to fresh highs, easing UK recession fears in the process.
For the past two weeks, the British pound (GBP) consolidated quietly between 1.52 and 1.54 while waiting for a reason to break out. That wait is now over, as sterling traders react positively to better-than-expected UK GDP data, which has allayed fears of a triple-dip recession and driven GBPUSD to fresh two-month highs above 1.5400.
UK Q1 GDP blew past estimates of 0.1%, expanding at 0.3% on a quarter-over-quarter basis. The much-better-than-anticipated growth was driven by strong activity in the services sector and a rebound in North Sea oil and gas output. The news was a welcome relief to sterling bulls, who have had to endure a string of weak economic data points over the past several months, raising very real fears that UK economy could dip into yet another quarterly contraction.
Instead, today's data showed a surprising resilience in the UK figures, indicating that underlying demand may be stronger than originally thought. One possible reason for today's upside print in UK GDP is the relatively strong UK employment environment. Although wage growth has slowed markedly, hitting all-time lows in the process, job growth continues expand, and as employment has increased, it has clearly had positive impact on growth.
The news may also ease pressure on the Bank of England (BOE) to further add to its quantitative easing (QE) program, which is likely to provide support for cable in the near term. The GBPUSD pair catapulted through the 1.5400 figure in the aftermath of the release and may make a run towards the key 1.5500 figure over the next several days as shell-shocked shorts get squeezed some more.
Many analysts have pointed out that despite today's stronger GDP figures, the UK economy remains 2.6% below its 2008 highs. However, with market sentiment skewed so negatively against the pound, today's report was a major positive shock, and therefore, it's likely to provide some momentum for GBP longs over the next few days.
Dollar Shrugs off More Weak Data
The US dollar (USD) ended a quiet Wednesday slightly lower against most major currencies. The only US economic report released was durable goods orders, which plunged 5.7% in the month of March after rising a downwardly revised 4.3% in February.
Weaker economic data continues to leave the dollar and US equities unfazed. At a time when investors are focused on the possibility of a rate cut in the Eurozone, steady monetary policy in the US boosts the dollar's attractiveness, and the Federal Reserve is now talking about when asset purchases should be tapered, not increased.
Nonetheless, the latest economic report confirms that March was a difficult month for the US economy. Excluding transportation orders, durable goods fell for the second month in a row by 1.4%.
It is clear that a break of 100 in USDJPY this week won't be triggered by US data. Instead, the main catalyst will be the upcoming Bank of Japan (BoJ) monetary policy meeting and semi-annual report on the economy.
If USDJPY doesn't break 100 after Thursday night's event risks, then it will most likely continue to hold below this key level until next week's Federal Open Market Committee (FOMC) rate decision and non-farm payrolls (NFP) report.
Why Euro's Remarkable Resilience Won't Last
The recent resilience in the euro (EUR) has been remarkable. Between the lower German IFO, PMI, and ZEW surveys, the euro should be trading much lower. However, each time the currency tried to break below 1.30, it bounced back quickly.
The rise in European equities, expectations for Japanese purchases of European bonds, and political progress in Italy are all factors helping the shared currency, but we think it is only a matter of time before further losses are seen.
See related: 2 Simple Predictions for EUR/USD, USD/JPY
According to the German IFO report, business confidence tumbled in the month of April, as businesses grew less optimistic about the current and future state of the economy. Loan demand also declined in the first quarter because of economic uncertainty, adding yet another reason why the European CentralBank (ECB) could ease monetary policy.
Of the 35 economists surveyed by Bloomberg, 22 expect a 25-basis-point rate cut at the next meeting. This is only a small majority, but given how much Eurozone data has deteriorated, the best-case scenario for next week's ECB meeting would be dovish comments from the central bank, which in and of itself is bad for the euro. If the ECB doesn't ease in May, they will at least set expectations for a rate cut in June.
While there are no major Eurozone economic reports between now and the ECB meeting next Thursday, the euro could start selling off at the beginning of next week—if not sooner—simply on expectations for more stimulus.
More Central Banks Considering Rate Cuts
Wednesday's best-performing currency was the New Zealand dollar (NZD), which benefitted from less-dovish comments from the Reserve Bank of New Zealand (RBNZ). Compared to other central banks including the ECB, BoE, and perhaps even the Reserve Bank of Australia (RBA), all of which are considering cutting interest rates, the RBNZ is comfortably on hold, and the prospects for steady monetary policy is providing underlying support for NZDUSD.
The Australian dollar (AUD) and Canadian dollar (CAD) also edged higher, although a smaller-than-expected increase in Australian consumer prices gives the RBA more room to ease if they so choose. While the RBA has said there is scope to ease, we don't think they have their hands on the trigger like the ECB does. Instead, we believe the RBA will wait for more evidence of weaker consumption or labor market growth before pulling the trigger on another round of easing.
Consumer prices increased 0.4% in the first quarter, pushing the annualized pace of growth up to 2.5% versus expectations for a rise to 2.8%. Considering that commodity prices plunged in April, the RBA won't be fazed by the uptick in CPI. No Australian or New Zealand data is due for release on Thursday, but Canada has average weekly earnings, which are expected to have increased slightly in the month of February.
New Rally Potential for USD/JPY Upcoming
The Japanese yen (JPY) ended Wednesday lower against all major currencies. While the Nikkei climbed to fresh five- year highs overnight, US bond yields continued to fall, limiting the rally in USDJPY.
The pair made another attempt towards 100, but the rally failed at 99.76. Each successive high in USDJPY has failed at a lower level, which suggests that it will take big news for the pair to break this level.
Last night's report on Japanese purchases of foreign bonds is the first real opportunity for USDJPY to burst higher. Since the Bank of Japan's aggressive easing, there has been no evidence of the Japanese diversifying into foreign bonds, which is a critical assumption for anyone who has sold yen.
If the Ministry of Finance report on capital flows shows that diversification is finally happening, it could be just the catalyst that USDJPY needs to break above its key resistance level. However, if the data shows that demand is still anemic—or worse, continued to decline—USDJPY could extend its losses. Don't expect a big selloff, however, as the BoJ rate decision, comments from BoJ Governor HaruhikoKuroda, and the release of the semi-annual outlook on Friday all pose upside risk for the currency pair.
By Kathy Lien and Boris Schlossberg of BK Asset Management
DailyFX provides forex news and technical analysis on the trends that influence the global currency markets.