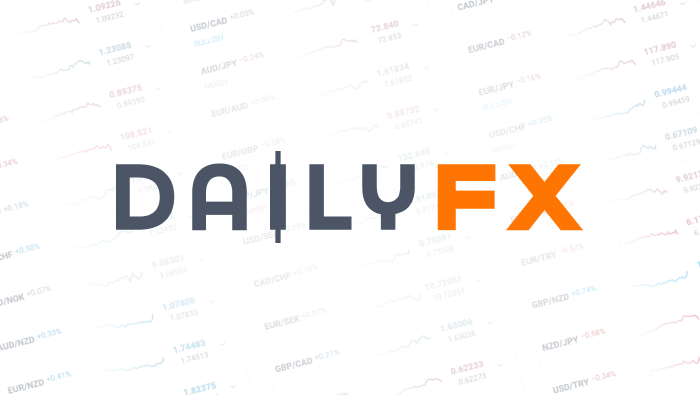 The Euro Risk That Just Won't Go Away
The euro is under pressure as the political fiasco in Italy again takes center stage. Meanwhile, Fed policymakers are divided, the British pound (GBP) treads water, and the Japanese yen (JPY) stays its course.
It has been almost two months since the Italian elections and the country is still without an officially elected Prime Minister. While the problems in Cyprus in March and the EURUSD recovery in early April allowed investors to forget about Italy's political problems, today's failed attempt to nominate a new President pushed all of the issues back to center stage.
After two unsuccessful votes where politicians casted blank ballots, Italy is now forced to hold a third round of votes on Friday. While the head of state is a mostly symbolic office, the President will play a crucial role in cajoling politicians into forming a government.
The selection of the President is also an important test of the current government's ability to work together, and Thursday's results show that they have failed abysmally. As many as half of the center-left Democratic Party's electors voted against the recommendation of their leader Pier Luigi Bersani, which implies that he doesn't even have the support of his own party.
We still don't know how the selection of an Italian Prime Minister will play out, but in the meantime, we know that the current government is in disarray, and that will prevent the introduction of measures to boost growth and fix fiscal finances.
Mario Monti is serving as the government's caretaker for the time being, but at this point, even if elections for the Prime Minister are called in June, we are not sure if the results will change all that much.
With no major Eurozone data on the economic calendar, political uncertainty is putting pressure on the euro. The currency was hit earlier this week by comments by Bundesbank President and EuropeanCentral Bank (ECB) policymaker Jens Weidmann, who suggested that monetary policy could be eased.
According to comments from ECB policymaker Marko Kranjec, Weidmann's view may not be one that is shared by his peers, as his colleague expressed skepticism about whether lower rates would actually stimulate Eurozone growth. At this point, even if some members of the ECB are thinking about increasing stimulus, they won't harden stance until they see next week's German IFO and Eurozone PMI reports.
Mixed Emotions Among Key Fed Officials
It was a mixed day for the US dollar (USD), which weakened against the euro (EUR) and British pound (GBP), strengthened against the Australian (AUD) and New Zealand dollars (NZD), and held steady against the Canadian dollar (CAD).
A number of US economic reports were released Thursday, but none of them were important enough to have a meaningful impact on the Federal Reserve's monetary policy stance, especially since the surprises were small.
We already know from the Fed's Beige Book that labor market and consumer spending conditions aren't as bad as the latest payrolls and retail sales reports suggest. In fact, jobless claims are low, even with the small increase this week and the upward revision last week.
Manufacturing conditions in the Philadelphia region slowed in April, while leading indicators declined. More specifically, jobless claims rose to 352K from 348K, while continuing claims dropped to 3.068 million from 3.103 million. The Philadelphia Fed index fell to 1.3 in April versus a prior reading of 2.0, and leading indicators fell 0.1%.
A number of Federal Reserve officials also spoke on Thursday, including Fed Governor DanielTarullo, Narayana Kocherlakota (Minneapolis), and Jeffrey Lacker (Richmond). Of these, only Tarullo is a Federal Open MarketCommittee (FOMC) voter this year. Their comments proved that Federal Reserve officials are still divided on the outlook for the economy.
Meanwhile, the G20 finance ministers and central bankers meeting goes until Friday, and we don't expect any major comments about currencies. The Group of 20 may reiterate that countries like Japan should avoid competitive devaluation, but with so many nations guilty of doing the same, it may be difficult to officially harden their stance on Japan. International MonetaryFund (IMF) head ChristineLagarde said she welcomes Japan's policy shifts and applauded the nation for clearly innovating on recent policies. No US data is scheduled for release on Friday.
British Pound (GBP) Rallies…Against All Odds
Based on recent economic reports, the Bank of England (BoE) has every reason to move closer to easing monetary policy. Wage growth has slowed, inflationary pressures have eased, and retail sales fell steeply in the month of March, and yet, sterling still traded higher against the US dollar and held steady against the euro.
There's not much explanation for the resilience in the GBP, but the rally is very modest and does not draw away from our expectations for renewed weakness in the currency. We believe that the BoE has at least one more round of easing to do, but that may not occur until Mark Carney becomes central bank governor at the end of June.
Hopefully the economy won't weaken further between now and then, but without last year's Summer Olympics and the Queen's Jubilee to boost growth, the outlook would be all the more grim.
See related: The Case for a GBP/USD Top
Retail sales fell 0.7% in March, bringing the annualized pace of growth down from 2.5% to -0.5%. Bank of England monetary policy committee member Martin Weale seems to agree. He said that there's risk of a minor drop in Q1 GDP and that the case for more stimulus is strengthened by the recent weakness in price pressures. While he said he is keeping an open mind about a Funding for Lending Scheme (FLS) extension, his hesitation reflects concern that the weakness in sterling could contribute to inflationary pressures. Nonetheless, it still sounds like he is warming to the idea of supporting more quantitative easing (QE), which should have been negative for the GBP.
USD/CAD Eyes Clear Path to 1.03
The commodity currencies ended the day virtually unchanged against the greenback. The continued selloff in US equities offset better-than-expected Australian and New Zealand data.
In Australia, business confidence turned positive in the first quarter, which is significant because it is the first time businesses have been optimistic since the fourth quarter of 2011. New Zealand consumer confidence also rose at its strongest pace since July 2012. Both reports should have lifted the AUD and NZD, but risk aversion had a larger impact on these currencies.
No economic data was released from Canada, but consumer prices and wholesale sales are due on Friday. Based on the decline in raw material prices and drop in the price component of IVEY PMI, we have reason to believe that inflationary pressures eased last month.
The Bank of Canada (BoC) downgrade to 2013 GDP growth earlier this week drove USDCAD toward 1.03, as it led investors to believe that the central bank has become less inclined to raise rates. If Friday's consumer price report surprises to the downside, then there is a reasonable chance the BoC will keep rates on hold for the rest of the year, and this belief could drive USDCAD to 1.03.
2 Lasting Factors Impacting USD/JPY
The Japanese yen (JPY) ended the day unchanged against most major currencies. As expected, the country's trade balance continued to improve, with the deficit shrinking to -Y362.4 billion from -Y779.5 billion.
Although import growth slowed, exports grew at a faster pace in March, which is consistent with what we would anticipate from a weak currency. Yet, despite recent improvements, trade activity is still expected to draw away from GDP growth in the first quarter as the country slowly climbs out of the hole created by the record trade deficit in January.
The details of the report also show exports to China rebounding, which is great news for Japan because it indicates that the tensions around the island dispute are starting to have less impact on trade activity.
Japanese investors were also net sellers of foreign bonds last week, which is very interesting because it indicates that domestic investors have not bailed out of local assets after Bank of Japan (BoJ) easing on April 4. The sales have slowed, however, from -Y1.139 trillion two weeks ago to -Y339B last week.
Tokyo condominium sales and national department store sales beat expectations as well, rounding out a day of good data. We continue to expect the weak yen and easy monetary policy to drive stronger economic activity in Japan.
By Kathy Lien of BK Asset Management
DailyFX provides forex news and technical analysis on the trends that influence the global currency markets.