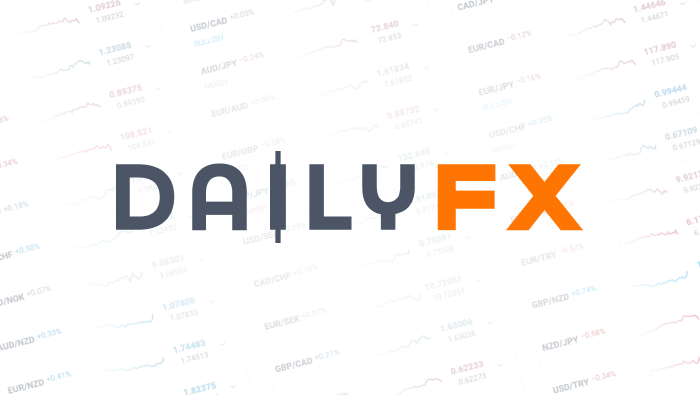 U.S and China Trade Truce Market Consequences
What's on this page
Trade War and sanctions Talking Points:
Growth slowdown in Europe may push ECB towards a dovish stance
Potential Trade war truce quadruples MSCI
Maduro regime may potentially be pushed out by overwhelming sanctions
With Thursday's ECB meeting and the German economy facing a slowdown, the truce might push the economy down further. The MSCI shows great promise as new foreign capital is injected, bringing the yuan to its highest level since July. Venezuela continues to suffer from sanctions as the Maduro regime holds on for dear life.
EUR/USD Hitting 13-Day Moving Average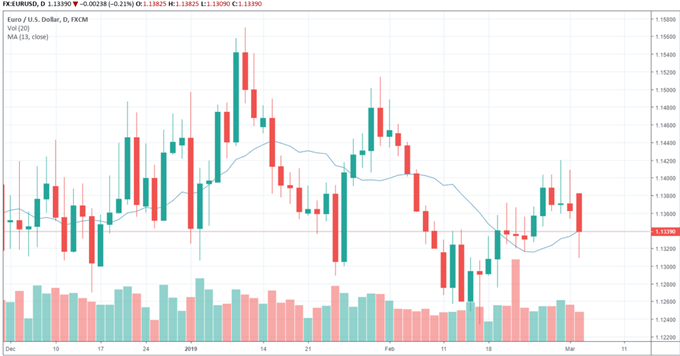 Source: Tradingview
U.S and China Trade Truce Consequence
With the ECB soon coming together for their meeting in Frankfurt, it seems more likely that there will be a dovish stance since the European economy has been negatively affected by the US and China trade war.
There's a high likelihood that president Trump and President Xi Jinping will reach an agreement, which will impact many countries. The agreement would involve an increase in U.S product purchases, which as a result, would mean less exports from other countries. For instance, economists at Barclay have stated that they estimate a 20% decrease in exports to China. For Europe, that would mean that they would see an estimate of 2.2% drop in their exports. With Germany already struggling with demands, this will negatively affect their economy and a factor that contributed to today's 0.40% drop in euro. As shown in the graph above, the EUR/USD price is at its 13-day moving average. If the price moves lower past the moving average, this may lead to a potential downward trend.
MSCI Plans to Quadruple China's Weighting
The extension deadline given by president Trump to make a deal with China encouraged foreign capital inflow, which is why the yuan has grown stronger with an open price of 6.7, highest it's been since July.
CNY Opening Strong for 2019
Source:Tradingview
With uncertainty decreasing and the outlook being positive between the U.S and China, the yuan may continue to appreciate. As a result of the potential trade truce, the MSCI has experienced its greatest gain since last week due to potential foreign capital inflow. MSCI has stated that it expects 80 billion new foreign funds to flow in. The global index plans to increase Chinese large cap stocks to 20% from 5% and increase the weight of Chinese stocks from 0.7% to 3.3%.
However, the growth prospect of the yuan may change by the end of the year since China does not have the same stability as the U.S. The increase in new yuan loans has increased debt further leading to a higher debt-to-GDP ratio. As mentioned in my previous article "How to Know If You Are Invested in the Right Emerging Market", a debt-to-GDP ratio exceeding 4% is a sign of danger and should be a reason for concern.
Geopolitical Update
The president of Venezuela's central bank, Calixto Ortega seemed to be missing for weeks and it was later found that he had left the country discretely to buy some time. He tried to negotiate with Venezuela's allies in order to bring forth some funds to survive against the sanctions. With 90% of their economy relying on crude oil and U.S accounting for approximately 41% of their exports, there's a low probability that they will be able to have enough funds to cover their crisis. This may finally push the Maduro regime out.
Written by: Nancy Pakbaz, CFA
Follow Nancy on Twitter @ NancyPakbazFX
DailyFX provides forex news and technical analysis on the trends that influence the global currency markets.