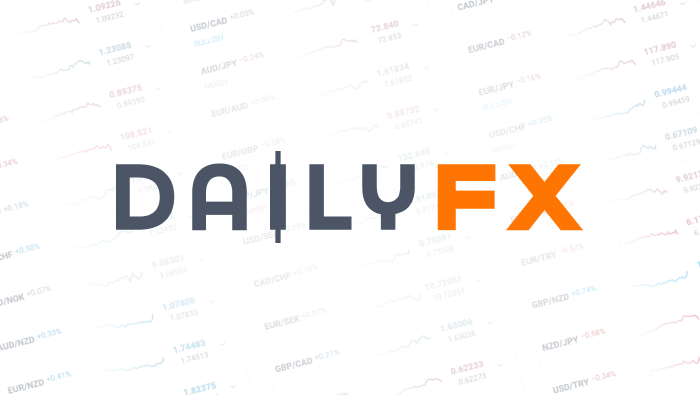 FX Markets Eye BOJ & ECB Meetings, UK & US GDP, US Gov't Shutdown
Talking Points:
- The Bank of Japan and the European Central Bank both have their April policy meetings this week, but traders may want to temper their expectations ahead of time.
- Several GDP readings due out on Friday (UK, US, and Canada), but a potential US government shutdown at 12:01 EDT on Saturday looms large.
- Client positioning has moved considerably after round one of the French presidential elections – see recent changes on the IG Client Sentiment data page.
Join Senior Currency Strategist Christopher Vecchio on Mondays at 7:30 EDT/11:30 GMT for the FX Week Ahead webinar, where we discuss top event risk over the coming days and strategies for trading FX markets.
04/26 Wednesday | 01:30 GMT | AUD Consumer Price Index (Q1'17)
Consumer price inflation is expected to hit 2.2% in the first quarter of 2017, up from a prior reading of 1.5%, according to market estimates, and at the lower end of the central bank's 2-3% target. The RBA's target is defined as a medium-term average to allow for any unseen circumstances and for lags in the effects of monetary policy. Inflation is expected to be pushed higher by rising commodity prices boosting domestic income and expenditure. With inflation levels still low – Q4'16 figures were the lowest in 19 years – interest rate hikes are still a way off, although some believe that the current 1.50% cash rate will be the low of the current economic cycle.
Pairs to Watch: AUD/JPY, AUD/NZD, AUD/USD, USD/CNH
04/27 Thursday | --:-- GMT | JPY Bank of Japan Rate Decision
The monthly Bank of Japan Monetary Policy Statement is expected to see rates remain at -0.10% with the 10-year JGB yield target unchanged around 0%. In order to boost inflation to a stable, target, level of 2%, the BOJ controls short-term and long-term interest rates via market intervention, while the central bank has also committed itself to increasing the monetary base until inflation hits target. At the end of the month, the central bank announces which government bond issues it will buy in the next month, with approximate purchase amounts and purchase dates. Consumer price inflation in Japan rose 0.3% in February 2017, in-line with market expectations and a touch lower than January's 0.4%. It's also worth noting that as of the end of March 2017, the BOJ owned approximately 43% of all outstanding Japanese government debt.
Pairs to Watch: EUR/JPY, GBP/JPY, USD/JPY
04/27 Thursday | 11:45/12:30 GMT | EUR European Central Bank Rate Decision & Press Conference
The European Central Bank meets this week but the policy meeting is essentially a procedural placeholder, given market conditions and events across the Euro-Zone. Notably, sandwiched in between rounds one and two of the French presidential elections, it's highly unlikely that the ECB would want to tip the scales and throw European markets into panic while Marine Le Pen, the anti-EU/anti-Euro candidate still has a chance to become the next president of France.
Furthermore, and perhaps more relevant, the April meeting is not one of the four meetings of the year in which the ECB will produce new staff economic projections (SEPs), dampening the likelihood of ECB action even more. One thing to watch out for is the tone in ECB President Mario Draghi's press conference, however. After the March policy meeting that ECB officials made clear market participants had a far too hawkish interpretation of, it's likely that Draghi & co. air on the side of dovishness to reinforce their accommodative stance through at least the end of 2017.
Pairs to Watch: EUR/GBP, EUR/JPY, EUR/USD
04/28 Friday | 08:30 GMT | GBP Gross Domestic Product (Q1'17)
The first look at 1Q 2017 GDP is expected to show the UK economy grew 2.3% year-on-year, up from a prior 1.9%. The quarter-on-quarter figure however is expected to show a slowdown to 0.4% from a prior 0.7% as the potential effects of Brexit begin to flow through into official figures. The latest retail sales figures, released last week and included in 1Q GDP data, posted their largest quarterly fall in seven years as consumer reigned in their spending. A combination of stagnating wage growth and rising inflation has crimped consumer expenditure, until recently a growth driver in post-Brexit UK.
The preliminary UK GDP reading is published around 25 days after the end of the quarter and is based on 44% of actual data. The second estimate is released around seven and a half weeks after the end of the quarter and is based on around 80% of actual data. The third estimate is released 90 days after the quarter's end and is based on around 91% of actual data.
Pairs to Watch: EUR/GBP, GBP/JPY, GBP/USD
04/28 Friday | 12:30 GMT | USD Gross Domestic Product (Q1'17)
Despite the US Dollar falling at the start of the year, annualized US GDP in Q1'17 is expected to fall from the prior quarter's growth rate of +2.1% to +1.1%, thanks to what some refer as "residual seasonality": since the Global Financial Crisis, US first quarter economic data has been curiously weak, year after year. Nevertheless, there seems to be a sharp divide between 'soft' and 'hard' economic data, with confidence readings surging without a commensurate gain in actual economic activity. The Atlanta Fed GDPNow forecast sees last quarter's growth at +0.5%. With any semblance of fiscal stimulus from the Trump administration looking further and further out of reach, ongoing sluggishness in US economic activity could stifle the Federal Reserve's best laid plans to raise rates two more times in 2017.
Pairs to Watch: DXY Index, EUR/USD, USD/JPY, Gold
04/29 Saturday | 04:01 GMT | USD US Government Continuing Funding Resolution Expires
At 00:01 EDT on Saturday morning in New York/Washington D.C., the US federal government may be forced to shut down after the continuing resolution agreed upon in October 2015 expires. While it would be unprecedented for the government to shut down while one party controls both chambers of Congress and the White House, such an outcome shouldn't be dismissed out of hand. If US President Trump tries to include unpopular measures in a spending bill, it's very possible that it does not make its way through Congress in time. As was the case in October 2013, a US government shutdown would weigh on the US Dollar and US equities alike, lifting demand for the Japanese Yen and Gold in the process. Given the DXY Index's technical standing, this would be inopportune timing that could spark a more significant technical breakdown.
Pairs to Watch: DXY Index, EUR/USD, USD/JPY, Gold
Watch the FX Week Ahead webinar discussing the events listed above.
--- Written by Christopher Vecchio, Senior Currency Strategist and Nick Cawley, Market Analyst
To contact Christopher, email him at cvecchio@dailyfx.com.
Follow him in the DailyFX Real Time News feed and Twitter at @CVecchioFX.
To receive this analyst's reports, sign up for his distribution list.
DailyFX provides forex news and technical analysis on the trends that influence the global currency markets.