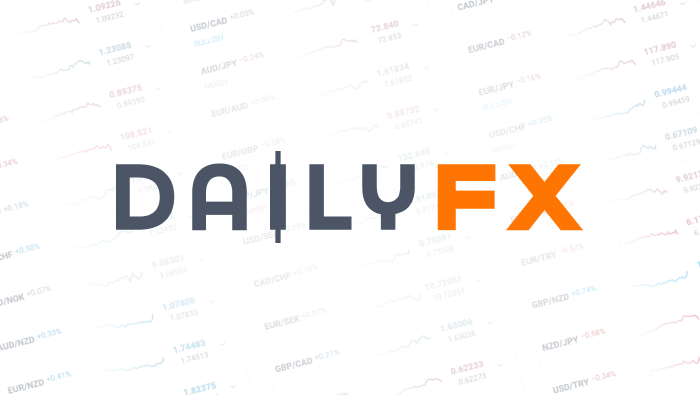 Dow Jones Industrial Average Keeps Punching All-Time Highs
Talking Points
-Dow Jones Industrial Average (DJIA) closes at all-time high again yesterday
-Fed rate hike expectations now near a similar level for December 2016 as they were BEFORE the Brexit vote
-Anticipating an eventual break higher towards 19,700-20,000 though a dip to 18,167 cannot be ruled out first
Dow Jones Industrial Average tacked on another close to all-time highs yesterday. The daily moves have become less extreme over the past week as the market is digesting its gains near measured wave relationships. One thing noted this morning is that the Fed rate hike expectations have been creeping higher. What is interesting to me is that Fed Fund futures is pricing in a 45% probability of a hike in December 2016 which is nearly the same probability as 1 month ago BEFORE the Brexit vote was cast.
So in the past month, the Brits vote to exit EU, the world gasps in anticipation of a collapse then breathes a sigh of relief and Fed Fund futures are back to the pre-Brexit vote levels. Taken in isolation, Fed Fund futures suggest nothing has really changed. To a degree, that is correct. Though a UK exit from EU is anticipated to take place, the article 50 which is the formal paperwork hasn't been filed yet and is not expected to be filed prior to the end of 2016.
Therefore, equities breathe a sigh of relief as a formal UK exit from EU isn't expected to progress forward in the short term allowing traders to focus on something else. As a result, we'll likely see a struggle in the central bankers between adding stimulus in anticipation of the boogey-man in the closet versus sticking to the data that shows a growing economy.
From a technical perspective, the levels identified yesterday in US30, a CFD which tracks the DJIA, are still valid. We eventually are anticipating a meaningful break higher towards 19,700, though a dip towards 18,167 first cannot be ruled out.
Suggested Reading: All Time Highs are Hard Work
Sentiment, measured by SSI (pictured above), is still showing about 90% of the retail traders positioned short as they have been for the most part of July. Typically, sentiment (SSI) is a contrarian indicator and suggests more gains are coming for US30. (Learn more about trading with SSI here.)
In the meantime and since we are near a measured wave relationship at 18,575, intraday traders may be interested in checking out Grid Sight Index to help determine intraday momentum changes. Check out US30 on 'm3' or 'm5' via GSI here.
Suggested Reading: Dow Jones Industrial Average Punches Back After Brexit Collapse
Interested in a longer term outlook for equities? Download our quarterly forecast here.
Do your losing trades overshadow your winning trades? Learn about the psychology behind why that might be happening in our Traits of Successful Traders research.
---Written by Jeremy Wagner, Head Trading Instructor, DailyFX EDU
Follow me on Twitter at @JWagnerFXTrader .
See Jeremy's recent articles at his Bio Page.
To receive additional articles from Jeremy via email, join Jeremy's distribution list.
DailyFX provides forex news and technical analysis on the trends that influence the global currency markets.