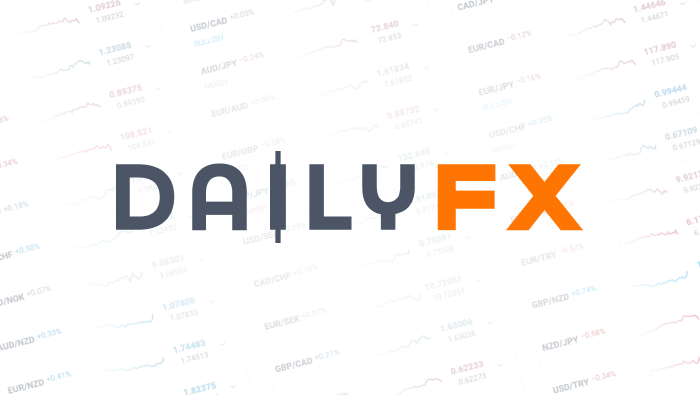 Dow Jones Industrial Average Punches Back After Brexit Collapse
Talking Points
-Dow Jones Industrial Average (DJIA) reclaims nearly half of the post Brexit losses
-DJIA technical picture remains bullish above 15,503 targeting 19,700 and 21,000
-Considering stop and reverse if prices break below 15,503
After dropping a collective 6% on the heels of Britain voting to leave the EU, Dow Jones Industrial Average claws back almost half of those losses. The selling from Friday and Monday appeared orderly and the fear of program selling has been abated, at least temporarily.
"…these next couple of days will help set the mood. Technically, the picture is still bullish. Therefore, a void of program selling supports buying at cheaper levels."
We went on to say that so long as prices remained above 16,500, buying the dip was the preferred strategy if program selling didn't kick in. The strong move yesterday could be the kick off to a resumption of the uptrend. We still cannot verify for sure the uptrend is back in force. Therefore, I wanted to share the price levels on where my bias shifts.
In the image above you'll see 4 colored boxes which were derived from levels identified on the chart in the previous report.
Let's start from the bottom of the chart and work higher.
The most important level in US30, a CFD which tracks the DJIA, is 15,503. This level ultimately defines the bulls versus the bears. If we break below 15,503, then that suggests the potential for a much deeper and much stronger sell-off. Near 15,503 is where the bears can lick their chops at the potential for a sell-off.
The 16,070 level acts like a warning light on the dashboard of a car. A bullish bias can be maintained, but will be severely damaged and elevates the probability of a break below 15,503. It is listed as a neutral zone because it is a preparation zone for a potential sell-off, but still has the potential to rebound higher. This neutral zone is NOT a zone to initiate new positions. It is a zone to manage current positions by possibly reducing bullish exposure.
The 17,148 Strong Bullish Zone" was tagged on Monday creating a buy the dip potential. This is derived from the 50% retracement level of the February 11 to April 20 uptrend. Those who are positioned bulls can sit on their trade. Future bulls will want to wait for a retest into the "Strong Bullish Zone" (to achieve a stronger risk to reward ratio) or see if new highs are generated above 18,167.
A break above 18,167 is a zone that if broken opens the door to 19,700 and possibly 21,000. If prices break above 18,167, risk can then be moved to Monday's low of 17,060.
Let's assume (not a forecast, just preplanning the potential) prices end up drifting lower into the Strong Bullish Zone (16,070-17,148) but doesn't rebound higher and eventually breaks below 15,503. At that point, a trader may have entered long with a stop and reverse near 15,503 with the same trade size. Since 15,503 is such a strong and important level, a break below 15,503 would open the opportunity to recoup some losses.
It is worth noting that it could be a false and shallow break lower and therefore, the trader is at risk of losing on 2 trades. I think this is a lower probability scenario, but it is worth noting so you can understand the trading plan better.
Bottom line, we are maintaining a bullish bias so long as prices are above 16,070 while targeting 19,700. 15,503 is a stop and reverse zone in an attempt to recover some losses.
One last thing I would like to share, yesterday we reported on GBP/USD and GBP/JPY were holding near support levels that might suggest a bounce. If that bounce takes place, it may drive equities higher. Or, if equities drive higher, it could pull GBP/USD and GBP/JPY higher. My point is that it may be worthwhile to watch GBP/USD and GBP/JPY in conjunction with DJIA.
Read: GBP/USD and GBP/JPY Enter a Technical Pressure Zone
While navigating the volatile market, be mindful that leverage on trades exaggerates the markets movements. We urge low amounts of leverage or no leverage at all in these environments. (Read more about the effects of leverage in our Traits of Successful Traders research.)
Suggested Reading:
S&P 500 Technical Analysis: Bounce or Something More Meaningful?
Brexit Aftermath Analysis Directory
---Written by Jeremy Wagner, Head Trading Instructor, DailyFX EDU
Follow me on Twitter at @JWagnerFXTrader .
See Jeremy's recent articles at his Bio Page.
To receive additional articles from Jeremy via email, join Jeremy's distribution list.
DailyFX provides forex news and technical analysis on the trends that influence the global currency markets.